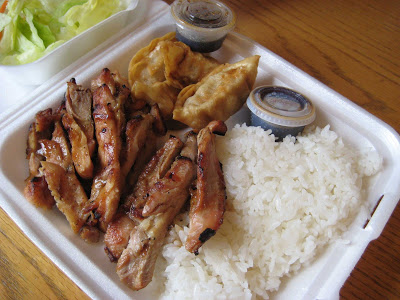 Downtown Bellevue residents, workers, and diners have spoken and they are hungry for great teriyaki take-out. Every city has its signature (and go-to) Teriyaki take-out restaurant, but for some reason even with the number of restaurants downtown Bellevue has, the city hasn't hit its groove with teriyaki take-out.
The only teriyaki take-out in downtown Bellevue that has lasted the test of time is Teriyaki Bowl on Bellevue Way. With a 2.5 out of 5 star review on Yelp reviewers have not nominated it as their favorite.
With the continued growth and development in the area, we the people of Bellevue are hungry for a new teriyaki take-out spot! Please, our stomaches beg you.