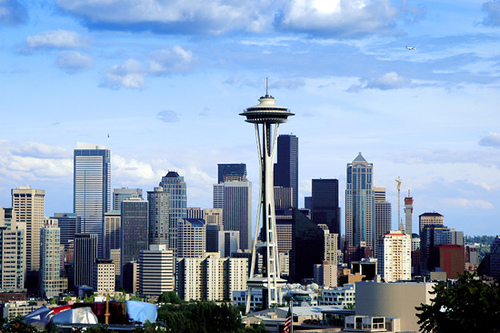 With the recent announcement that Tavern Hall will be opening this summer at Bellevue Square, it is yet another example of a Seattle restaurant ownership group coming to Bellevue. Tavern Hall is a partnership between Marc and Bret Chatalas, owners of Cactus Restaurants, as well as James Wimann and Deming Maclise that own Bastille, Poquito's, Macleeod's, Von Trapp's, and Stoneburner.
Through the years we've seen Seattle restaurants open locations in Bellevue, such as Black Bottle, Cantinetta, and Monsoon East.
However, there are still a handful of restaurant owner "holdouts" that haven't crossed the bridge to open restaurants in Bellevue.
The three restaurateurs that we believe to be most ripe to opening an establishment in downtown Bellevue include the following:
Tom Douglas (Brave Horse Tavern, Lola, Serious Pie, Lahlia Lounge, Cuoco, etc.)
Ethan Stowell (Anchovies & Olives, How to Cook a Wolf, Rione XIII, Staple & Fancy, etc.)
Matt Dillon (Sitka & Spruce, Bar Sajor, London Plane, etc.)
Who would you like to see open a restaurant in downtown Bellevue?