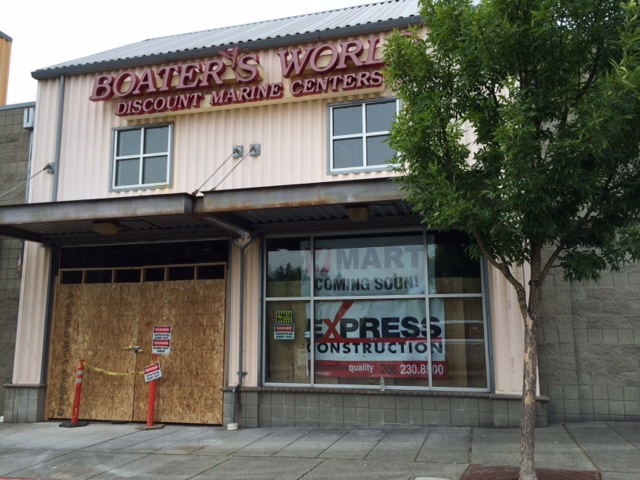 The New Jersey based Asian supermarket, Hmart plans to open open at 100 108th Ave NE in downtown Bellevue. The 73,383 square foot location was previously occupied by Boaters World several years ago. Signs within the windows have indicated that construction for Hmart will beginning soon.
It had previously been speculated that Trader Joe's would take over this location on a few occasions over the years.
Hmart currently has stores nationally, as wells in Canada. Stores locally include Tacoma, Lynwood, and Federal Way. Also, according to downtownseattle.com there is a new downtown Seattle store going into the location previously occupied by Nordstrom Rack.
For more information on Hmart visit their website at, hmart.com.