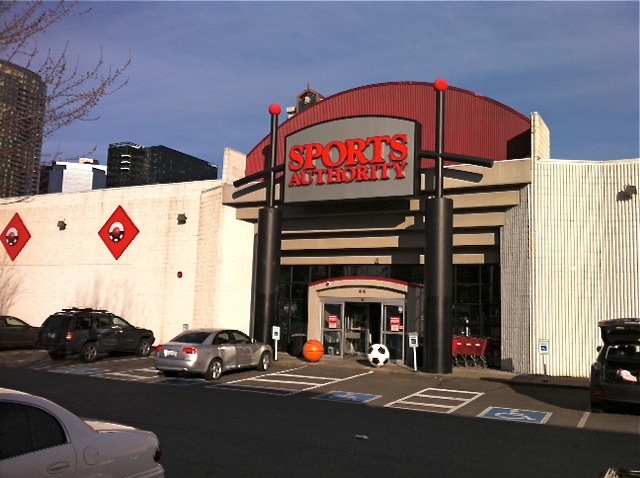 Sports Authority has plans to close all of their stores across the nation according to a filing in bankruptcy court. Stores including the Bellevue Way location will close by August 31st. The Sports Authority Outdoor store within the parking lot will also close.
Going-out-of-business sales will start on May 25th.
The Bellevue store at 44 Bellevue Way NE will leave a large vacancy in downtown Bellevue. What would you like to see go into the space?