Are you a current vegan? New vegan? Just starting to reduce the amount of animal products in your diet? As this new conscious humane and food economy is rising, numerous new businesses are working to offer healthier, more sustainable foods, including our own Seattle-based companies, like Faux Mage Cheese and Field Roast. Did you know we have a wealth of CSAs (Local Community Agriculture) that deliver to Bellevue? Do you visit the Bellevue Farmers Market on Thursdays? They recently launched a new educational program for kids this year called Power of Produce.  The best advice for people transitioning into a plant-based lifestyle is to surround themselves with like-minded people and ask for help. Connect with other vegans, ask for recipes and different food ideas. One you start the transition your energy levels, mood and sleep will improve dramatically!
Bellevue Strong Community 
Bellevue has a strong community of vegan groups, fun events, cooking classes and new vegan restaurants, including Jujubeet and Araya's Place both located on Main Street. "At Jujubeet, we use simple, high-quality, plant-based ingredients to create nourishing and delicious food. Our mission is to help people achieve optimal wellness by making healthy, wholesome food choices more convenient." –Elena Razmpoosh, Jujubeet Dietitian.
We also have strong presence of national animal welfare organizations with local leadership including The Humane Society of the United States, The Humane League and Mercy for Animals to name a few. If you'd like to learn more about how to get involved with these wonderful organizations please checkout the following:
– HSUS Washington Local Ally
– The Humane League Seattle Volunteering and Fast Action Network
– Mercy for Animals Seattle Volunteering and Events
More and schools, hospitals and businesses are offering meatless options. Is your company or workplace interested in doing Meatless Monday Campaign? Contact Kristin Wuhrman (kristin@missbellevuevegan.com), Bellevue District Leader Volunteer with HSUS for more information on how to get started.
2016 Bellevue's Vegan Summer Events & Groups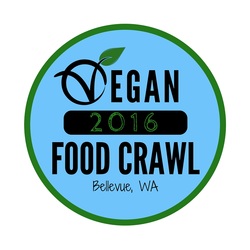 2nd Annual Vegan Food Crawl Downtown Bellevue
Sunday, August 14th
Details and registration: www.veganfoodcrawl.com
Participating restaurants: Jujubeet, Moksha, Araya's Place and Essential Baking Company
Vegan Indian Cooking Classes
Hosted by Moksha and Spice Route A great way to will learn dishes that are rooted in India's age-old culinary traditions yet adapted to today's kitchen and lifestyle. As a group you will be observing and learning from the chefs about Indian culture, food, nutrition and health benefits. You will be preparing a full course meal, which will be enjoyed at the end!
Classes Details Here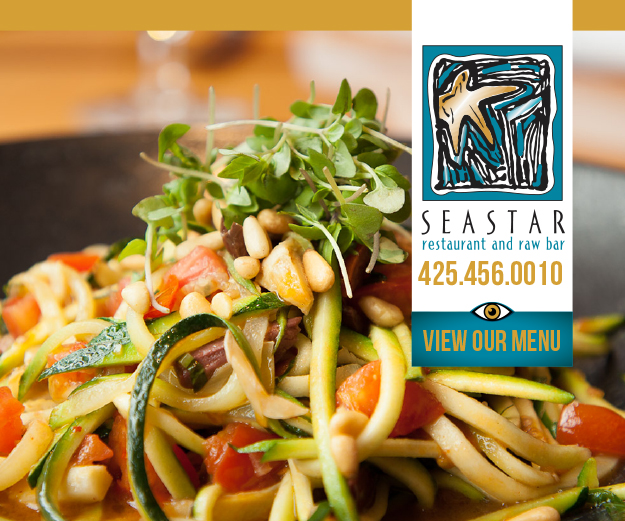 New #OPTVEGAN Running Team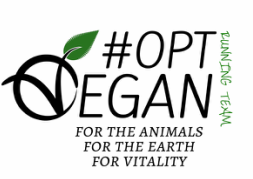 Whether you are a beginner or an avid runner, joining Team #OPTVEGAN is a great way to connect, meeting and run with a group on like-minded people. Regular training runs and meet-ups will take place at Jujubeet with a 20% discount reward for all drinks and juices post run. In addition, there are 3 virtual races planned for 2016 benefits 3 local animal sanctuaries: Pigs Peace Sanctuary, Feral Care Sanctuary and Chimpanzee Northwest Sanctuary. Details and registration: www.optvegan.com
Other Vegan Groups
Eastside Seattle Vegan Facebook Group
Eastside Seattle Recipe Club
"Nothing will benefit human health and increase the chances for survival of life on Earth as much as the evolution to a vegetarian diet." – Albert Einstein
===
About The Author
Kristin Wuhrman (aka Miss Bellevue Vegan)
www.missbellevuevegan.com
Plant-Based Health Educator & Coach, Board Certified Holistic Health Practitioner, and Founder of BEVEGAN® Consulting.
Kristin helps people and businesses transition into or understand the benefits of a whole-food, plant-based diet. She works with health nuts, athletes, outdoor enthusiasts, families and those interested in long-term health. She's a proponent of living authentically, developing mindfulness, following your dreams, and creating lasting healthy habits. Outside of her health consulting business, Kristin and her husband, Erich enjoy canoeing, mountaineering, hiking, biking, golfing and playing pickleball together.
"By living a plant-based lifestyle, my performance, recovery, and energy levels are always at their highest. I am a strong believer that this lifestyle enhances health, physical performance, and mental clarity." – Kristin Wuhrman