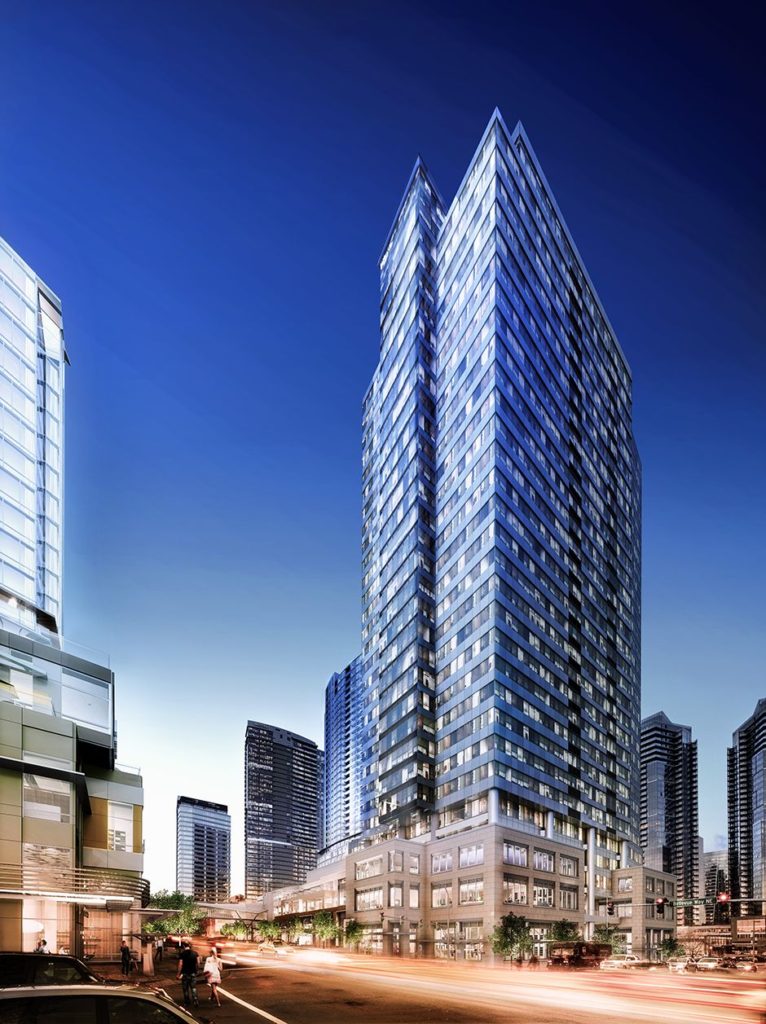 According to City of Bellevue permits, Ascend Prime Steak & Sushi is planned to open on the 31st floor, which is the top floor of the Lincoln Square expansion office tower.
The restaurant, according to original real estate listings, will be 22,073 square feet. Ascend will occupy the entire 31st floor, creating breathtaking views for restaurant goers. Permits for the restaurant also convey outdoor seating, fireplaces, and a wood fired grill.
The restaurant is expected to open in Fall of 2017, according to the Ascend Hospitality Group's LinkedIn page. The Ascend Hospitality Group will manage the top floor restaurant, as well as The Market at Lincoln, which is expected to be a collection of fast and causal restaurants.