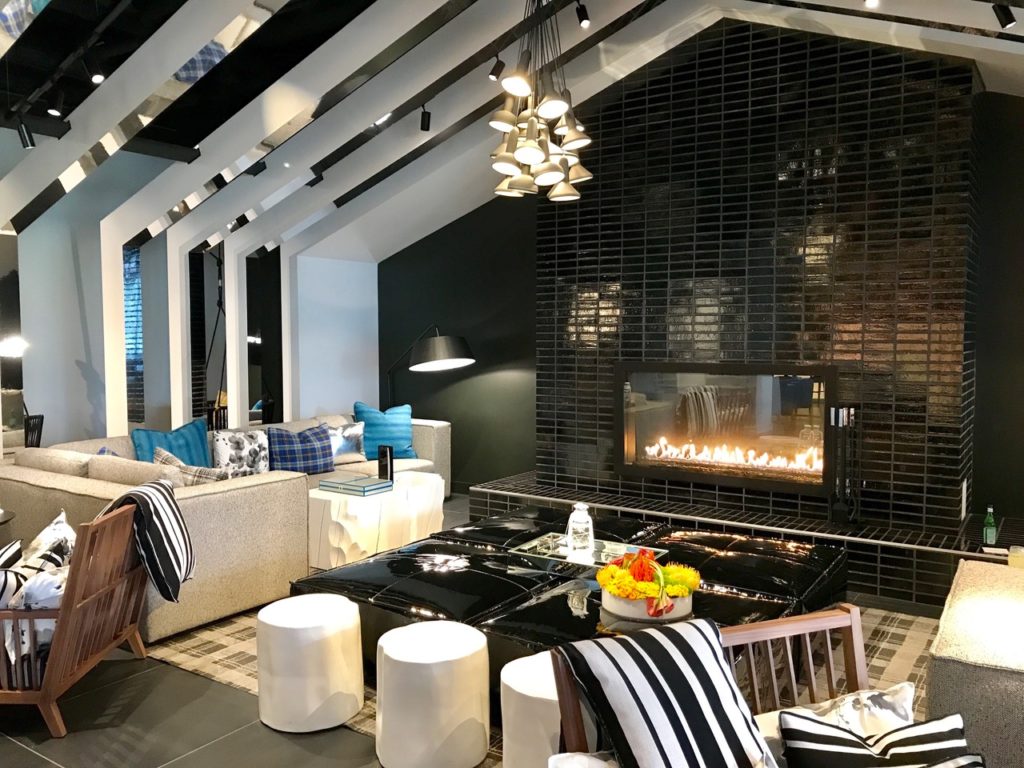 W Bellevue at Lincoln Square expansion has officially opened its doors for business, and after a tour through the building it's clear that this will be the hottest spot in Bellevue for some time.
The theme of the hotel is a modern take on the traditional lake house. The theme is most apparent on "The Porch" and within the "W Living Room" where you can find swings, a large fireplace and comfortable sofas.
"W Bellevue has surprises around every corner. From the original street art adorning our walls, to the co-ed WC, guests can expect the unexpected," said Matt Van Der Peet, General Manager, W Bellevue. "Every element of the hotel has been carefully designed with a nod to the rich tradition and culture that this city is built upon. W Bellevue injects a fresh new perspective and amplifies these elements through beverage, food and the witty and bold lens of the W brand that loyalists have come to know and love."
The hotel is not just intended for out of town guests. DJs will be spinning on weekends, and a regular events schedule will attract locals, too. The Lakehouse restaurant by Chef Jason Wilson has also opened its doors for business (more on this later). If you're looking for a drink there are several great spots, including W Living Room, the bar, as well as Civility & Unrest, a speakeasy-inspired lounge that's hidden on the ground level floor.
The hotel has 220 guest rooms and 25 suites. The "Extreme WOW Suite" is just what it sounds like. It's over the top, like no other penthouse in the Seattle region.
Explore the hotel below…