The Bellevue Downtown Association is putting on another year of 4th of July activities for the Bellevue community.
Bellevue Four on the 4th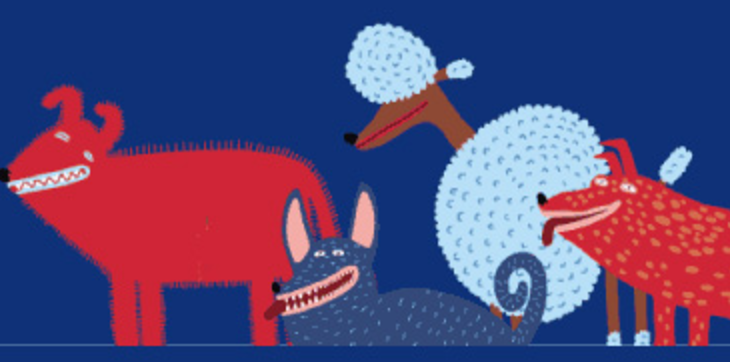 The morning will kick off with Bellevue Four on the 4th, a dog walk and jog that's in its 5th annual year.
The Bellevue Four on the 4th Dog Jog & Walk starts at 9 a.m. Tuesday, July 4 at Ashwood Park in downtown Bellevue. A portion of the money raised will benefit Seattle Humane in Bellevue.
Registration is available online through the afternoon of July 3. The event costs $20 for individuals, $30 for pairs and $60 for a team of four. Day of registration is available at 7:30 a.m. in Ashwood Park on July 4 with increased registration fees. Online registration can be found here: http://bit.ly/4on4th2017
Bellevue Family 4th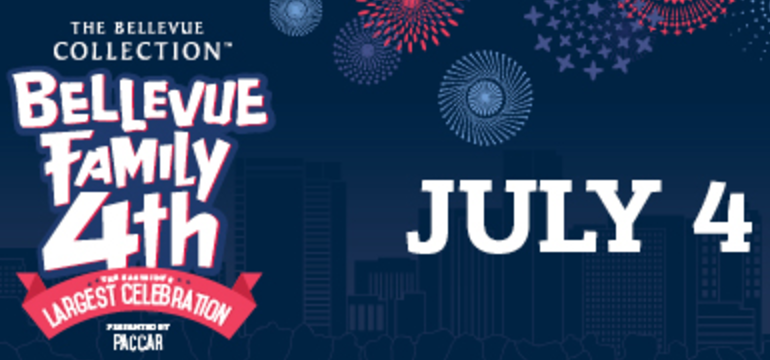 In its 26th year, the Bellevue Family 4th will return to a new and improved venue at Bellevue Downtown Park to celebrate July 4th. The event is presented by The Bellevue Collection and Paccar.
60,000 people are expected to gather for the day's events.
This year the event will include "Bellevue Parks Family Fun Zone". This area includes inflatable rides, jugglers, live music on the Main Stage, and more.
Activities for the Bellevue Family 4th start at 2:00 p.m. and culminate with the fireworks show around 10:00 p.m.
See a full list of events below:
Bellevue Family 4th presented by The Bellevue Collection and PACCAR

Time
Event
Where
2:00 p.m.
Bellevue Parks Family Fun Zone
& food area opens
Bellevue Downtown Park
3:45 p.m.
Adrian Xavier Band – World Reggae
Main Stage
5:30 p.m.
Sammy Steele Band – Country
Main Stage
7:15 p.m.
The Nines! – Cover band featuring sounds
of the 70's to Today's Hits
Main Stage
8:50 p.m.
Presentation of the Colors
Bellevue Fire Honor Guard
Main Stage
8:55 p.m.
National Anthem
Newport High School Choir
Main Stage
9:00 p.m.
Bellevue Parks Family Fun Zone
(Rides & Entertainment Area)
Bellevue Downtown Park
9:25 p.m.
Independence Day Performance
by Bellevue Youth Symphony Orchestra
Main Stage
10:00 p.m.
Food Court Closes
Bellevue Downtown Park
10:05 p.m.
Fireworks Show Set to a Live Performance by the Bellevue Youth Symphony Orchestra
Bellevue Downtown Park/The Bellevue Collection
10:30 p.m.
Bellevue Youth Symphony Orchestra
Post-Fireworks Performance
Main Stage
Visit the official Bellevue Family 4th
website
for more details on the event.