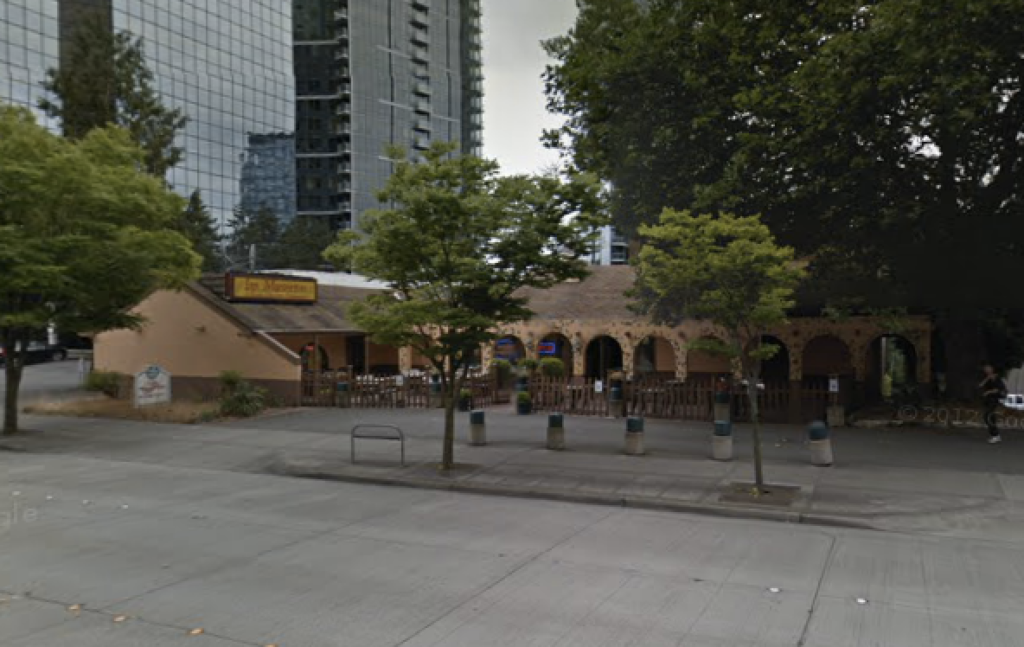 According to a report in the Puget Sound Business Journal, Vulcan, Paul Allen's company has purchased land in downtown Bellevue for $24 million.
The location on 108th Ave NE is ripe for a high-rise tower. Currently a 450-foot tower could go up under current zoning.
The location historically had the restaurant Las Margaritas occupying the space, and more recently had Oodles Noodles Bar & Grill.