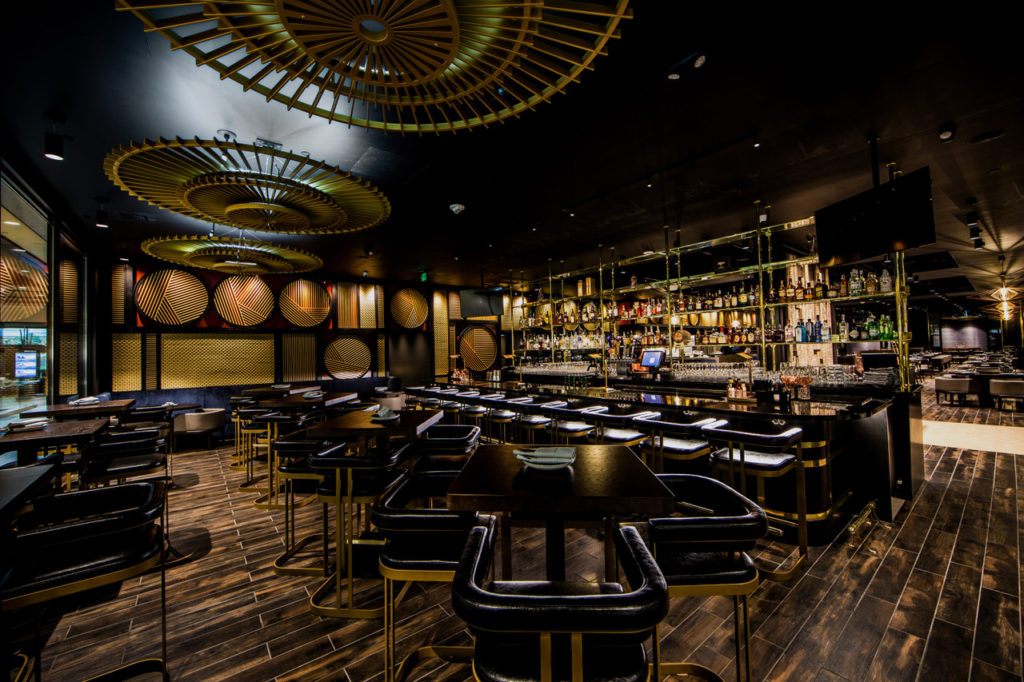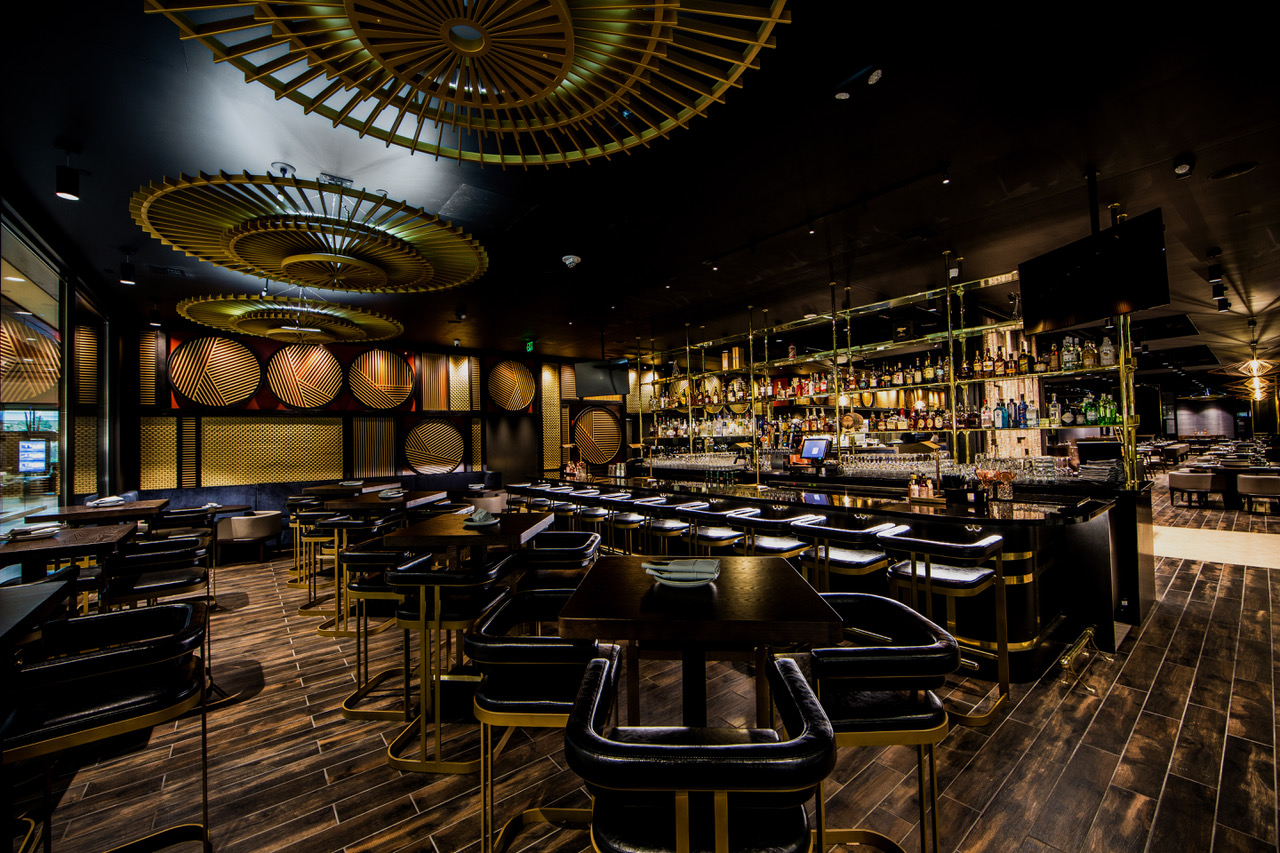 The Bellevue Collection sponsors a monthly series called "In the Kitchen" featuring a Bellevue Collection restaurant each month. The "In the Kitchen" articles will be a monthly feature taking a more in-depth look at the eateries through the eyes of the owner, general manager or chef.
Baron's Xi'an Kitchen and Bar opened in September 2017 as a part of the Lincoln Square Expansion. Located on the second floor of Lincoln Square South, this new Chinese restaurant blends together the fresh ingredients of the Pacific Northwest with the rich heritage of traditional Chinese dishes. Baron's is open daily for lunch, dinner and has a daily happy hour. The restaurant features 3 private dining rooms with traditional round Chinese tables made for 12 people, and can be expanded to accommodate up to a party of 36 guests. Baron Gu, the owner of Baron's is the CEO of Barony Hotels & Resorts that has over 60 hotels in China.
How did Baron's Xi'an Bar and Restaurant come to be?
Before Baron's opened in Bellevue there was an established restaurant in Barony Hotels and Resorts locations. They decided to open their first independent Baron's Xi'an Restaurant and Bar in Bellevue because of the diverse community and international presence.
How did you decide to open your first restaurant in Bellevue, and more specifically, at Lincoln Square South?
There are three main points that stood out to Baron Gu, owner, when deciding where to open his restaurant. Bellevue is a very diverse city with a strong international presence. There are many enterprises that have chosen the Eastside to have a corporate presence, like; Microsoft, Amazon and Costco, and there is a lot of potential happening in the area with international travelers that are staying in nearby hotels like The Westin Bellevue and W Bellevue. He believes that this location, with people traveling internationally and staying at the hotels nearby, as well as its natural diversity, make it a transactional point to spread Chinese culture and represent another side of the culinary spectrum of good, modern Chinese food.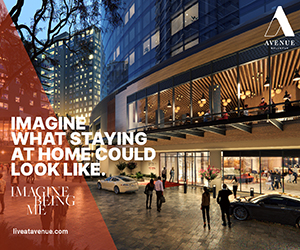 It is unique for a modern Chinese restaurant to have such a big space for the bar. What was the idea behind this? 
The Baron's Group wanted to blend both Chinese and American culture together through the form of a bar. The idea was that because bars are a common practice for Westerners to frequent bars, they wanted to create a comfortable space with a positive and inviting vibe. With Baron's bar being more extravagant than most traditional Chinese restaurants, customers can experience the best of both worlds.
Tell me about your chef. What is his background? What food does he specialize in? 
Baron's Xi'an Kitchen and Bar has two executive chefs. The first came from Waldorf Astoria in New York and trained in Canton style from Hong Kong and Southeast Asia. Their other chef worked at the Ritz Carlton, Barony Hotels and Resorts Worldwide, and Hakkasan in San Francisco. He specializes in two regions; Canton style and Shanghai style.
Tell me about the food that you have at Baron's. What makes it unique? 
It is important to Baron's to incorporate local ingredients and its surrounding communities. Two main local partners are Charlie's Produce, and Corfini's, a local, sustainable and natural meat supplier. Baron's uses Chinese cooking methods paired with local ingredients to combine Western and Eastern elements. Healthy eating is a concept that they want to pursue and highlight on their menu.
What is your most popular dish and drink?
The most popular dish on their menu is the Peking Duck, which takes 24 hours to prepare and is roasted in their custom duck ovens. Customers normally call to reserve this dish up to a week in advance. As of right now, duck reservations are at full capacity for two weeks. The dish normally costs $78, but on Mondays, there is a special discounted rate, bringing the price down to $49.
The most popular drink is the smoked old-fashioned. The whiskey is infused (at the table) with smoked bourbon barrel wood chips. The bartender at Baron's Xi'an Kitchen and Bar is well-known in his industry and has won cocktail competitions. They consider their bar to be experimental and inventive.
How does Baron's differentiate itself from other Chinese restaurants in Puget Sound?
Baron's food is upscale and high quality with a luxurious atmosphere. Many of the dishes are sophisticated and labor intensive. Their attention to healthful and locally sourced foods in combination with Chinese cooking methods makes them stand out as innovative and differentiated within the marketplace.
Tell me about the design philosophy of your restaurant. 
The design concept of the restaurant is meant to combine Chinese and American cultures. The inside of the restaurant feels traditional, luxurious and casual. There are small stories embedded in the decorations. For example, the door handles represent a spiritual creature believed to be 1 of the 9 descendants from the dragon, which symbolizes "feast" like a grand supper, because the meals are served family style for everyone at the table to "feast" on.
What do you think makes our Bellevue community special and unique?
As a successful international business owner, Baron Gu is exposed to many international cities. He believes that Bellevue is a leading city within the United States, where international business takes place.