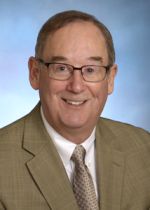 On February 15, there will be a business lunch held to meet the new Mayor of Bellevue, John Chelminiak, who was elected by the Bellevue City Council. He will be sharing his forecast for the near term and look at the long-term view, highlighting strategies needed to ensure economic success for the city.
The Bellevue Chamber's Business Lunch will be taking place at the Westin Bellevue, from 12:00 – 1:30 in the afternoon. The Business Lunch brings Eastside business, political and community leaders together to learn about innovative and timely topics in order to be a pro-active partner in the future of Bellevue.
Reservations for this event are required. Please visit the website or call 425.454.2464.