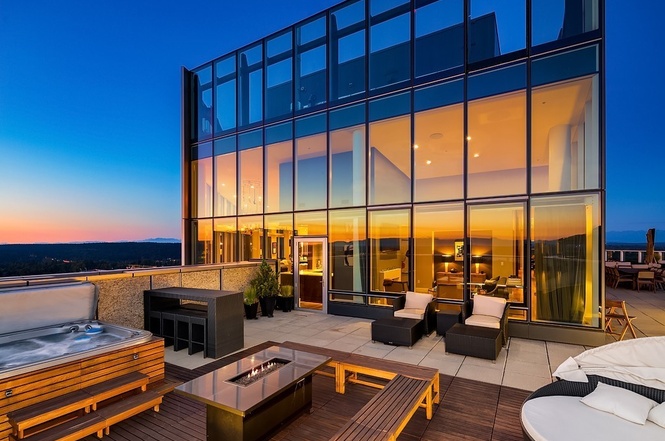 The Bellevue Towers North Tower Penthouse, which was listed in August 2016 on the MLS for $13,950,000, recently sold for $11,950,000. The penthouse was originally sold in November 2013 for $3,800,000.
The luxury condominium is 6,398 square feet, including three bedrooms and four bathrooms. The 360 degree views from the home are jaw-dropping, with wall to ceiling windows. The interior of the penthouse went through a full renovation in 2015, offering several luxury upgrades.
Homeowner's dues for the unit run $4,073 per month (or just under $50K per year).
For additional details, view the full listing online.
500 106th Ave NE #4201
Bellevue, WA 98004