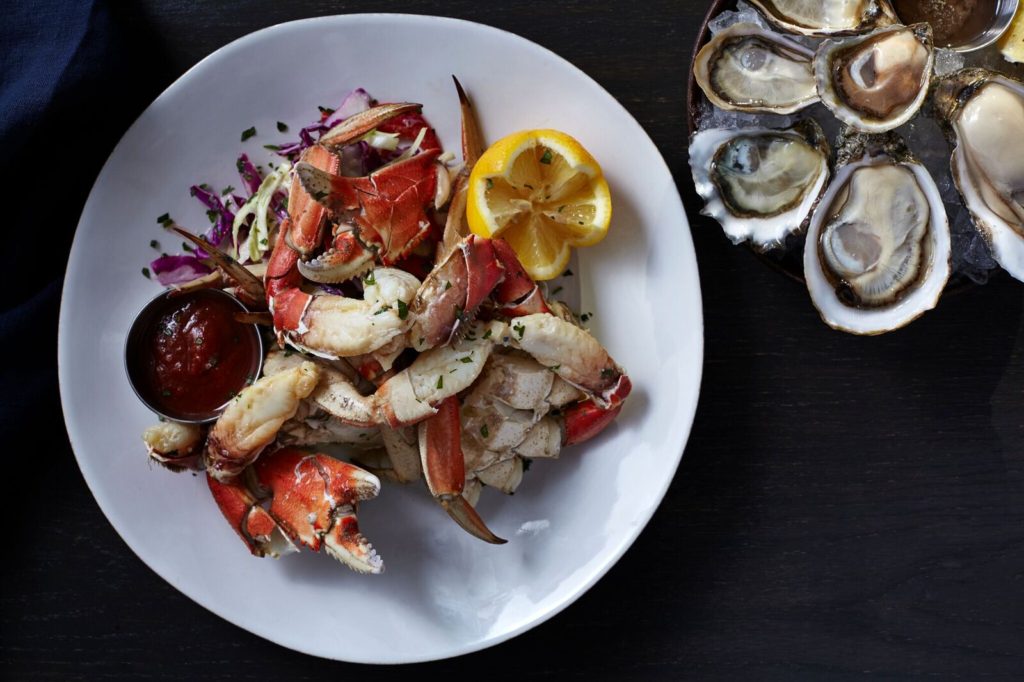 Taylor Shellfish, located on the first floor of Lincoln Square South, opened this past November. Serving up signature dishes like fresh oysters and manila clams, the Bellevue location has an expanded menu of top-of-the-line food options as well as an extensive list of cocktails and wine. Sustainability is important to the company, with their products depending entirely on clean water and healthy ecosystems. This is their sixth location to open in Washington, with it being the first Taylor Shellfish on the Eastside.
We interviewed Marcelle Taylor of Taylor Shellfish to learn more about their newest location in Bellevue.
How did Taylor Shellfish Come to Be?
Taylor Shellfish is a 5th generation family-owned company. According to Marcelle Taylor, her great-great grandfather started farming the native Olympia Oyster in 1890 and since then, her family has carried on the legacy and grown the company to what it is today. The name "Taylor Shellfish" was created in 1969 when her grandfather teamed up with his brother and created Taylor United, Inc. Marcelle's dad and two uncles make up the executive team. They farm over 12,000 acres of owned and leased tidelands in the Puget Sound, Willapa Bay, and Hood Canal. Taylor Shellfish grows oysters, clams, geoduck, and mussels. They sell their product all over the world. More recently, they have expanded their operations to oyster bars in Seattle and Bellevue.
How was this location (Lincoln Square South) chosen?
There were so many regular customers in Seattle that were coming from Bellevue and the Eastside to visit, that when it came time to open another location, they took all the customer feedback into consideration and chose the downtown Bellevue spot. They chose Lincoln Square South because they wanted to be centrally located in Bellevue.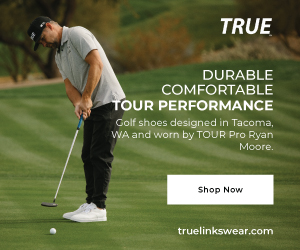 Tell me about the chef at your restaurant…
According to Marcelle, Taylor Shellfish does not have an actual chef. Their dishes are a collaborative effort between their managers and cooks within the oyster bar. The dishes are simple, allowing the fresh shellfish to speak for itself. Because people come to their bars for the oysters, they have expert shuckers who open the perfect oyster with no ingredients necessary.
What kind of food do you have?
Specializing in all things shellfish, their oysters are their specialty. They serve them raw, smoked in oyster dip, in oyster stew, fried and on sandwiches. They also source and serve fresh, local Dungeness crab, geoduck, manila clams, mussels and whole fried snapper are also available to taste. The food is served family-style, where customers order multiple items off the menu to share at the table.
For someone who has never been to Taylor Shellfish or has never tried oysters (for that matter), what would you tell them?
One of the reasons that they started opening oyster bars was to make shellfish more approachable. Their locations are casual and inviting versus mainly being served at fancy restaurants. Because the servers are extensively trained on all the featured shellfish, they can give the correct recommendations to customers that are unfamiliar with oysters and shellfish.
What is your most popular dish and drink? Why do you offer only white wine and not red as well?
The most popular dish is their raw oysters. Taylor Shellfish serves the freshest directly from their farms. According to Marcelle, they take a lot of pride in only serving perfectly shucked oysters. They serve a variety of oysters in their bar, including; Totten Virginica, Kumamoto, Shigoku, Olympia, and Pacific Oysters.
The oyster bar wants to make sure that the drinks pair perfectly with the food offered. Since their food is light and fresh, they serve only white wine, cocktails, and beer to compliment it.
Is there a specific audience that you are targeting for Taylor Shellfish?
The goal of this oyster bar is to make shellfish more approachable for everyone, so there is not a specific audience that is being targeted. There is a diversity of clientele in each of their bars.
What sets Taylor Shellfish apart from other restaurants in Bellevue?
Taylor Shellfish is different from other restaurants that serve seafood and shellfish because they are also farmers. They are experts in the products that they serve, and always have fresh shellfish that is delivered 6 days a week. The restaurant is run by a local family that loves the Pacific Northwest and is excited to share their shellfish with the Bellevue community.
What do you think makes our Bellevue community special and unique?
They love that the Bellevue community is a great mix of business, shoppers and residents. They are looking forward to learning more about the Eastside community that they are now a part of.