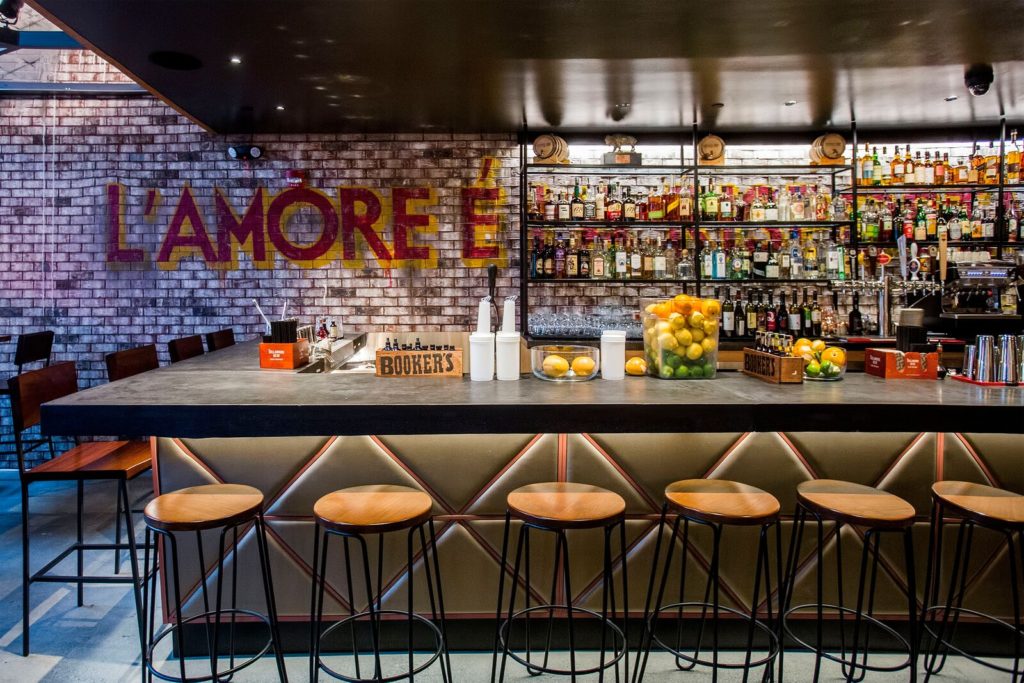 VIVO 53, which opened in November 2015, is a modern Italian restaurant located at Bellevue Square. Known for its artisanal pizza, the centerpiece of their dining room is the 17-foot tall wood-burning oven. Along with hand-crafted pizzas, the menu also offers antipasti, salads, paninis, pastas, extravagant sundaes and more. The restaurant features a pizza dough made from scratch that underwent 4 years of testing and 3 master bakers before the exact recipe and process was determined. VIVO 53 has an interactive atmosphere, with seating options at the counter surrounding the pizza oven, charcuterie counter, dining room and 14-seat cocktail bar. The restaurant is open for lunch, dinner, happy hour, and weekend brunch.
How did VIVO 53 come to be?
VIVO 53's mission was to create food that was unique and made with love. The idea of the restaurant all started with the dough. The chef's vision was to create VIVO 53 centered around wood-fired pizzas and the perfection of its crust. The head of the dough program and general manager, Matt Williams, explained that making the dough is a lengthy process because it must be crisp, with a little softness and chew. It also needs to have good structure and can't get soggy. Although pizza is the focus, they also have Italian-inspired antipasti, fresh salads, savory pastas and entrees.
How did VIVO 53 choose to be in Bellevue?
Downtown Bellevue has become a young and lively city that has transformed into the fastest growing neighborhood. Not only has Bellevue ranked as one of the best cities to live in, but it has also attracted people from all walks of life. With its' booming business and diverse attractions, VIVO 53 knew that it wanted to be in the center of it all at Bellevue Square.
Tell me about the chef…
The chef, Myles Gilkey, has experience working with Ethan Stowell restaurants, as well as opening 3 successful Washington state restaurant brands. He has greatly influenced VIVO 53's modern Italian cuisine with his passion and drive toward delicious meals, drinks and cocktails, appetizers and desserts. His creativity and vision have contributed to the restaurant's success in their downtown Bellevue location.
What is your most popular menu item?
Two fan favorites are the parmigiano cheese wheel served table side with a classic cacio e pepe pasta, and the spicy sausage pizze with fennel seed. The restaurant highly recommends the new menu item, ravioli, which is brûléed table side with roasted butternut squash, pecorino romano, fresh sage and hazelnuts. Most of their produce is locally and sustainably sourced.
What makes your sundaes unique? 
Their Italian inspired sundaes have become one of the biggest hits at the restaurant. The chef wanted to add a fun twist to their dessert menu and decided to create the over-the-top sundaes. The goal was to create a dessert with color, uniqueness, and a sweet and savory taste. The most popular sundae, Seattle Meets Sicily, includes salted caramel gelato, tiramisu, Seattle caramel corn, chocolate drizzle, and whipped cream.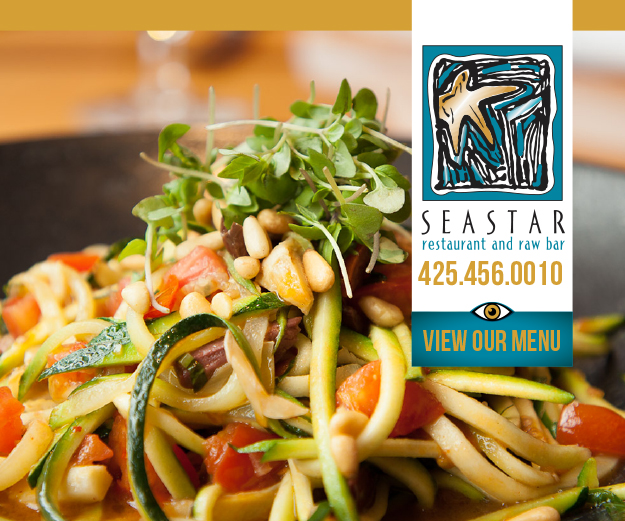 What sets VIVO 53 apart from other restaurants in Bellevue?
VIVO 53 believes that their urban setting, rustic-chic space and innovative menu creates a one- of-a-kind experience for guests. Their wood-fired pizzas are unique with flavorful and light, flakey crust. The theatre kitchen and bar is a constant hub of activity. The restaurant continues to flourish since its opening in 2015.
What do you think makes our Bellevue community special and unique?
The Bellevue community is made up of creativity, culture, opportunity, growth and innovation. The city has become the center of a booming economy and thriving urban destination. VIVO 53 is proud to be a part of such a wonderful, evolving community.