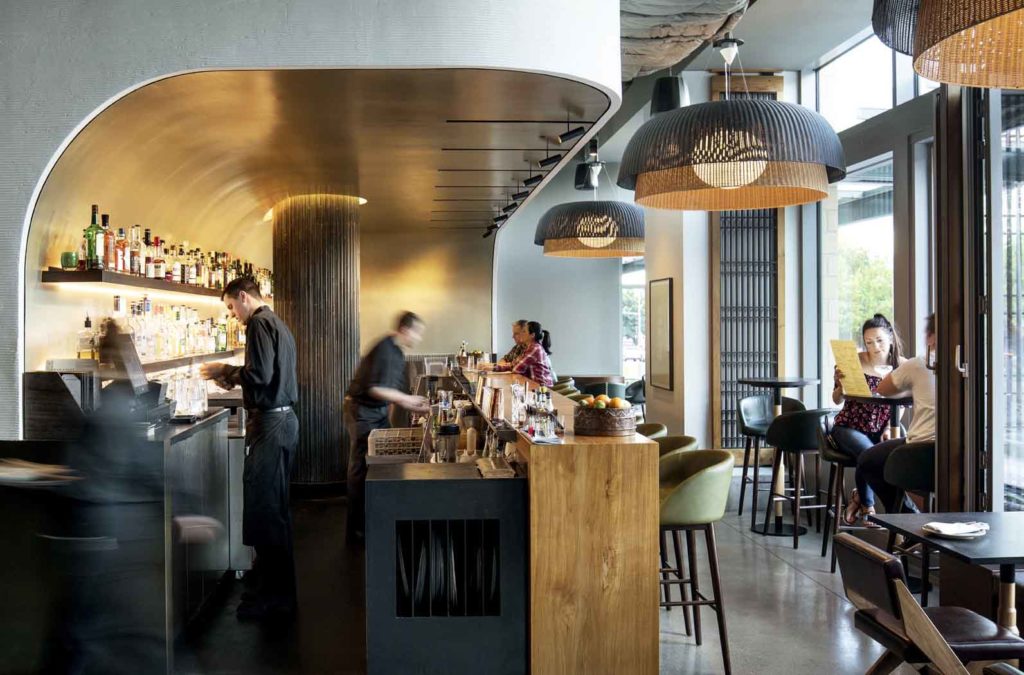 Wild Ginger Bellevue, located on the first floor of Lincoln Square South, offers authentic cuisine from China and Southeast Asia. The intimate space, made up of 5900 square feet, merges cultural influences with contemporary design. Seating 165 potential diners, the restaurant is divided into three areas; dining, bar and lounge, and two private rooms. Wild Ginger's menu features dishes like siam lettuce cups, chicken pad thai, sea bass, and sichuan green beans. They are open for lunch, dinner, and daily happy hour.
Rick and Ann Yoder, owners, as well as Chef Phillip Leng, were asked questions this month for our In the Kitchen interview.
How was the concept behind Wild Ginger developed?
In 1984, Rick and Ann Yoder, founders of Wild Ginger, traveled through five Southeast Asian countries; Malaysia, Burma, Thailand, Singapore and Hong Kong. After eating their fair share of satay, dim sum, curries and more, they wanted to be able to enjoy those same food options back home. Five years later, in 1989, they opened their first Wild Ginger restaurant on Western Avenue in Seattle. The dishes drew inspiration from the Southeast Asian cuisines that they had during their travels. Thirty years later, there are three Wild Ginger locations; two in Seattle and one in Bellevue.
How was Lincoln Square South chosen for Wild Ginger's Location?
Lincoln Square South was chosen for its proximity to Bellevue Square, Bellevue Arts Museum, W Bellevue Hotel, offices and residences. The vibrant area of downtown offers the perfect balance of business and residential populations.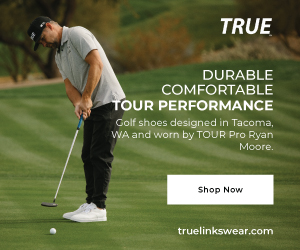 Tell us about the chef's background and specialty.
Chef Phillip Leng was born and raised in Iowa. Both of his parents were refugees from Laos during the communist revolution. In the 1980s, his dad established one of the first restaurants in Iowa that served Chinese and Thai food. As a result, Chef Phillip grew up in the kitchen. He also learned from his mother's home-cooking. After attending culinary school, he held various positions in the restaurant industry ranging from small restaurants to corporate environments and larger-scale casino operations. He decided to move to Seattle in 2013 due to the rising culinary scene. He has been the chef at Wild Ginger Bellevue since June 2017. His specialty is traditional Lao and Southeast Asian food. He likes to enhance his recipes with high-quality ingredients and seasonal products. His specialty dishes are spicy soups, grilled meats, and traditional papaya salad.
What is the most popular dish? Drink?
The fan favorite on the menu right now is the Thai-style crispy catfish. It is a special on the menu for a limited time only. In terms of signature dishes, the most popular remains to be the fragrant duck, seven flavor beef, green beans, and black pepper scallops.
Best-selling cocktails are the yuzu mule; house-infused ginger vodka, yuzu sake, lime and ginger beer, as well as the green dragon, made up of citrus vodka, thai basil and lemon.
What was the design concept for the restaurant?
The design approach was inspired by the Wild Ginger story and history with the existing brand of elegant and subtle Asian references. Northwest contemporary architecture is an element that is carried throughout all three locations. Because of Bellevue's strong cocktail scene, the bar was placed in clear view. The idea for the dining room was to create a communal space for parties or small groups, and the private rooms have moveable glass doors so that those parties can also feel apart of the Wild Ginger dining community.
How was the decision made to relocate from The Shops at the Bravern to Lincoln Square South?
The space at The Bravern was much larger at 14,000 square feet. The owners wanted to relocate to a more intimate space to meet the needs of current dining trends. The new location also has large, operable windows to establish street presence.
What makes our Bellevue community special and unique?
Bellevue is a family-friendly city with so much to offer like arts and cultural events, parks, museums, dining and more. The Wild Ginger team is thrilled to be a part of such an ever-growing region.