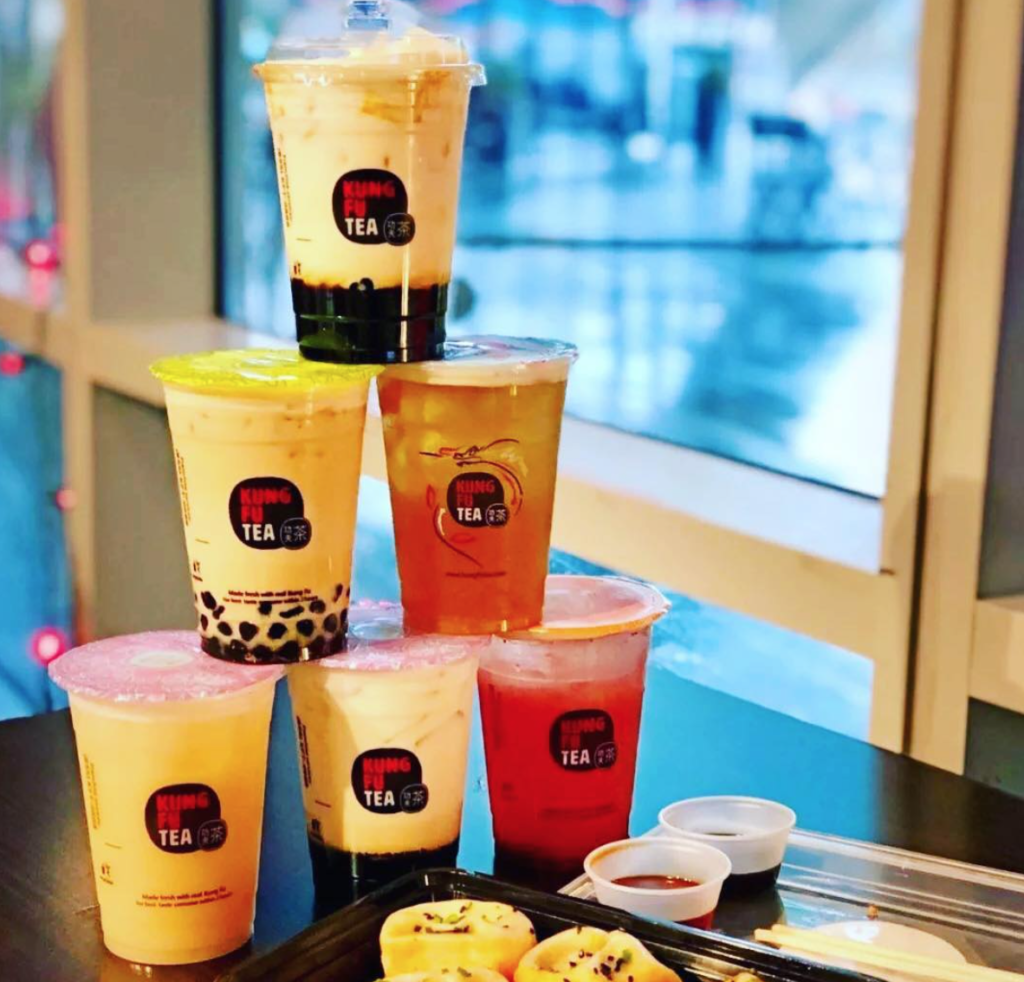 Kung Fu Tea opened this past November at Soma Towers, located on 106th Avenue Northeast.
The bubble tea shop offers a variety of Taiwanese tea-based drinks, like green and oolong, milk teas, slush, punch, yogurt, milk (including lactose-free) and espresso. Some favorites include coconut milk tea, mango green tea, matcha red bean, and honey tea cap. There are toppings available like pudding, tapioca and mango popping bubbles.
Drinks are made up of a combination of tapioca, brown sugar and honey. Kung Fu Tea uses tea leaves from the mountains of Taiwan and brew it every three hours to ensure freshness.
Their hours are Monday from 11am – 5pm, Tuesday through Friday from 11am – 8pm, and Saturday from 5:30pm – 8pm. The store is closed on Sundays.
There are locations in the USA, Australia and Canada. Kung Fu Tea is a franchise-based company that is Headquartered in New York City.
For more information, visit their website.