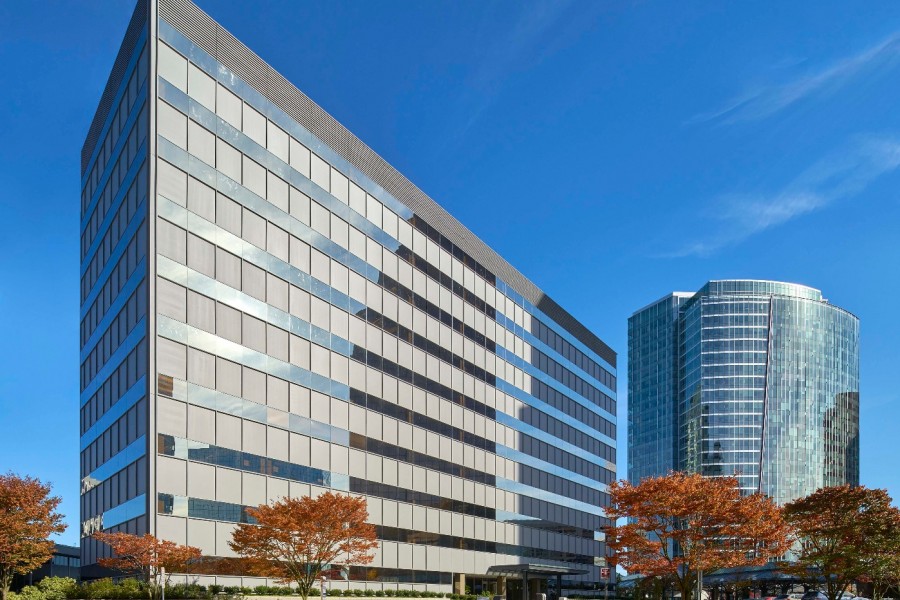 Amazon finalized the purchase of Bellevue Corporate Plaza, located on 600 108th Avenue Northeast. The 3.5 acre development site was sold for $194.9 million. According to The Seattle Times, the purchase included the 10-story office building along with an adjacent two-story 650-stall parking structure. This is the first purchase that Amazon has made on the Eastside.
Amazon has leased over one million square feet of office space in two separate buildings, as well as Tower 333, that they are to begin leasing in 2020. According to Puget Sound Business Journal, the newly purchased building, along with Amazon's other leases in Bellevue, will give the company room for more than 25,800 employees in the city.
We reported in early January that Amazon was the most likely buyer for the downtown Bellevue property. Equity Commonwealth, the past owner of the building, had been planning a two-tower project at the site, Bellevue 600. The plans included a hotel as well as an office building. Both would be built on a podium inclusive of retail, parking and a garage. The building was planned to be 450 feet-tall before the city rezoned parts of downtown Bellevue to allow 600 foot-tall towers.