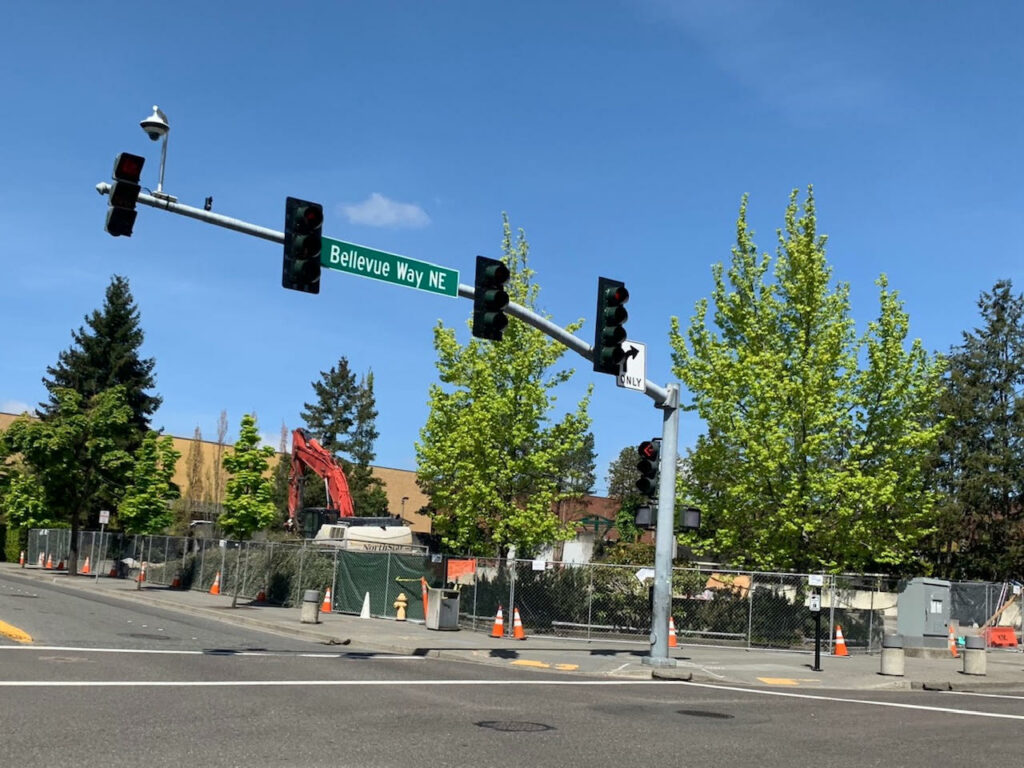 After Farhad Korram decided to retire from his company, Oriental Rug Co., Kemper Development purchased the 0.3 acre site. Since 2013, the land has been used as a construction site for Lincoln Square South, and is currently under construction.
According to a representative at Kemper Development, in the short term, the land will be used as a parking lot.
In the future, Bellevue Square plans to begin construction on Bellevue Square Expansion. The Bellevue Square Expansion plans are to include two towers. One will be a luxury apartment building, while the other will be a combined luxury hotel and apartment building. The project will include 200,000 square feet of retail, eight restaurants, 2,000 parking stalls, and 225 apartments.
The address of the previous Oriental Rug Co. is 401 Bellevue Way Northeast.