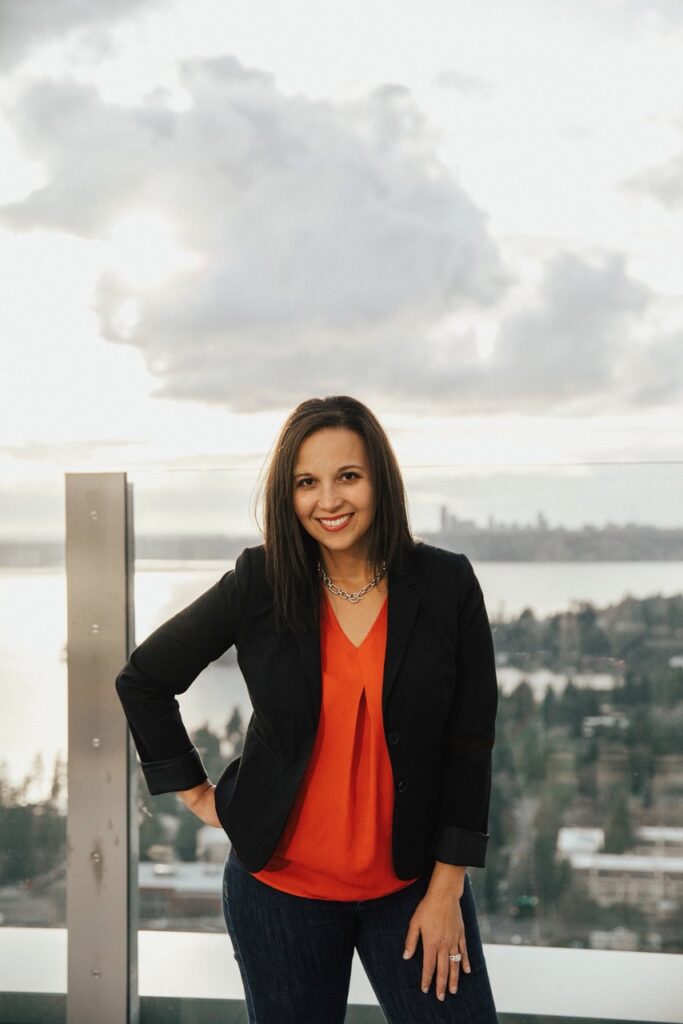 Bellevue Business Leader Series interviews a wide range of business leaders in Bellevue. These in-depth interviews will focus on how the leader got started in business and how they continue to lead today.
I recently interviewed Elaina Herber, President of Ascend Hospitality Group, at her office, located on Main Street in Bellevue. The Ascend Hospitality Group corporate office has a casual and family oriented feel to it. Their endearing, Sheepadoodle family dog, Penelope, greets each guest as they come and go.
Ascend Hospitality Group has 14 restaurants, eight of which are in Bellevue. The collection of restaurants in Bellevue includes Ascend Prime Steak and Sushi, Lincoln South Food Hall (a collection of six restaurant concepts), and Juice and Glow. Overall, Ascend Hospitality Group employs just under 600 people.
Becoming Independent Early On
Herber's upbringing took place in Northeast Maryland, near Delaware. Her parents separated when she was three years old, which left her mom to raise her as a single mother. Herber's mom, Teri, was an educator for various colleges but spent much of her career as a coordinator of higher education for both the US Army and civilians on behalf of local colleges and universities such as University of Maryland. Herber described her mom as her primary role model, while "working a ton" as she was growing up. As a result, Herber became very independent at an early age. She recalls walking herself to school as early as third grade. She also remembers making herself breakfast and dinner most school days. Her ability to be independent and get things done would later play a larger role in her success as a business leader.
Finding Her Place to Fit In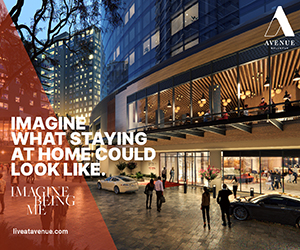 Herber's mother is Caucasian and her father is African American. As Herber grew up, she described that she struggled to identify with a particular group of people until she went into high school. "I don't think people knew that I was black," said Herber. "This is something that affected me my entire life, because I never quite felt comfortable in my own skin."
Herber became a strong soccer player in high school, which drove the sense of belonging that she was looking for. To this day, she still has many relationships from this period in her life. Herber made the varsity team as a freshman, and eventually was offered an athletic scholarship to Virginia Tech. Unfortunately, during the summer going into her freshman year of college, she tore her ACL. Although she lost the ability to play for a Division I soccer program, she fought her way back and was eventually recruited to play for a Division III soccer program at Greensboro College in North Carolina.
While at college, Herber majored in Sociology and studied abroad in Russia. Although her studies do not directly relate to her current business activities, there are a lot of indirect correlations that can be made based on the importance of motivating and engaging with hundreds of employees that work under her leadership.
Starting In Tech
Out of college Herber started down a path at technology companies as a sales leader. Her first job out of college in 1999 was for Lucent technologies, where she sold phone systems making $18K per year. After about a year and a half, Herber moved to LA in 2001 to work for SBC Pacific Bell to sell corporate telecommunications services and eventually wide area networks. It was in this role where she got into "tech" and put all her technical and sales expertise together. By the time she was 25 years old, she was an account director selling and managing infrastructure for Fox Studios, eventually News Corporation. In her role, she was held accountable to ensure that popular programs such as live sports and the Grammy's had video uplink (the technology that allows the video to be sent to the network for distribution). According to Herber, she put together the largest contract in history of the division, at the time.
In 2002, Herber married her now husband, Paul Herber. Eventually, they moved to Kirkland. Paul grew up in Bellevue and per Elaina, he always wanted to get back to the area. Elaina always felt like the Pacific Northwest was a melting pot, and personally felt welcomed and comfortable. Paul opened a gaming store, "Games and Gizmos" in Kirkland, which gave Paul and Elaina their first experience starting and running a company. During this time, Elaina worked for Qwest Communications. Eventually, they sold their business to a customer.
Over the next few years, Herber and her husband moved to the east coast and then to San Francisco, taking various roles to advance both of their careers.
Pivoting from Sales and Tech to Restaurant Leadership
Herber wasn't fond of San Francisco and wanted to get back to Bellevue, which she did in 2014. While in San Francisio, she began formulating the idea to bring a play space for kids in Bellevue, which would eventually become "WiggleWorks Kids." At the time, Bellevue did not have a true indoor play space for young children or anything like it. Herber initially worked with Bellevue commercial real estate expert, Bernie Gordon, to find the right space in Bellevue. She soaked up as much knowledge from him about real estate and retail as she could. The play space would open at Crossroads Mall in 2012 and later expand to Puyallup before recently selling the company. WiggleWorks yielded two locations and roughly 30 employees. Herber and her business consistently earned state and local business accolades for bringing innovation, affordability, and setting the gold-standard in children's recreation.  WiggleWorks Kids helped Herber lay the foundation for what she says is the key to running a successful business- service and serving its people.
Herber's husband was working in financial services at the time. The company that he worked for went on to hold a majority ownership stake in "Famous Dave's of America". Over time, Herber became more familiar with the Famous Dave's brand, which eventually led a marketing consulting engagement with the company for about two years. It was during this time that she learned the restaurant business. Elaina and Paul have now become the leading franchisees of the brand, currently owning six Famous Dave's franchises with an additional franchise in development.
According to Herber, in 2016, she was made aware that Lincoln Square South was leasing restaurant space and said, "Oh my god. I think we think we could make this happen." She had worked closely with Jeffery Frederick who was consulting on design, food, and operations while Herber was at Famous Dave's. Herber and her husband began discussions with Jeffery on potential concepts for Bellevue restaurants.
According to Herber, by the middle of 2017, they had signed a lease for Lincoln South Food Hall and Ascend Prime Steak and Sushi at Lincoln Square South. These new concepts represent roughly 31,000 commercial square feet collectively, making it a big bet and investment within the newest building in Bellevue.
Lincoln South Food Hall opened in January 2018 and Ascend Prime Steak and Sushi opened in June 2018.  The six quick casual concepts on floor two at Lincoln South Food Hall include Avo-Poke, Baguette Epicerie, Barrio Luchador, Burger Brawler, Crosta E Vino, and Fat & Feathers. Ascend Prime Steak and Sushi is located on the 31st story floor, which offers breathtaking 360 degree views and blends the experience of American steakhouse and Japanese sushi bar.
In addition to nice views and great food, Ascend Prime Steak and Sushi has turned heads with their lavish events, including their 4th of July and New Year's Eve parties. These events have been known to fly in talent from out of state for extravagant entertainment.
Earlier in 2019 Ascend Hospitality Group acquired Juice and Glow, a Bellevue juice bar. Herber's team has recently gone through a rebranding of Juice and Glow has further aspirations for direct distribution of their product.
It's All About the People
Throughout the interview, Herber would light up when she talked about the people who work for Ascend Hospitality Group. She devotes a lot of time engaging with staff at every level, from dishwasher and wait staff, to her leaders.
"Investing in people allows them (others) to invest in themselves," said Herber.
When talking about the restaurant industry Herber went on to suggest, "Restaurant employees are usually people who end up in the restaurant business, and it's not their first choice." Elaina talked about how individuals in this situation can be harder to motivate but insists that with a servant-leadership approach and investment in their best interests, these employees find purpose and ultimately become top performers. "It's important to motivate people, because people want to believe in something that's bigger than them".  The hospitality industry can be thankless and all-consuming. Elaina follows one simple rule to ensure everyone in her organization finds purpose and feels valued, "Serve a guest or serve someone who is…. period." Herber credits "Famous" Dave Anderson for passing that basic tenant of servant-leadership onto her, which she lays at the foundation for how she leads.
When asked about important leadership lessons she shared, "You have to put the right people in the right seats. When you empower people with simple instructions, and lead through service to your own leaders, then you will create great servant-leaders."
Herber finds her value in business by investing in her employees. "At the end of the day it's about finding the value in people and helping them find the value in themselves."
Elaina the mother of two elementary school-aged children, is a trustee of the Bellevue Schools foundation and is proud of the work she's done for and with the local community help take Bellevue to the next level.
Elaina Herber
Company: Ascend Hospitality Group
Title: President
Industry: Restaurants and Food Services
Business Superpower: Leading with a people-first mentality