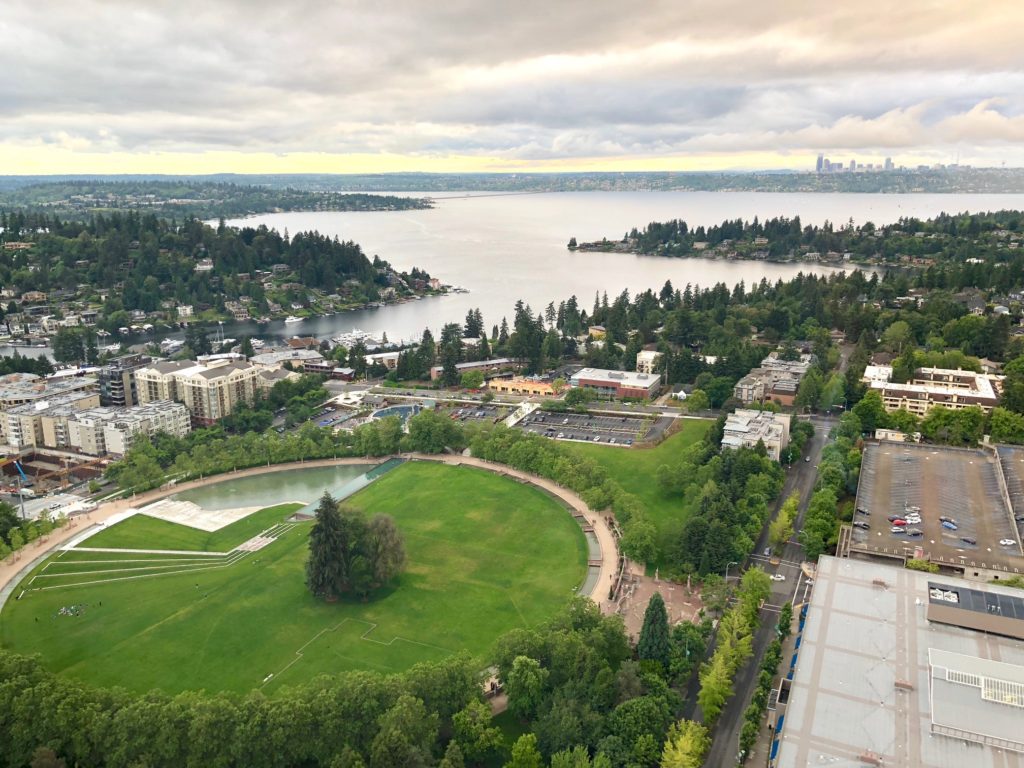 Ascend Prime Steak and Sushi is now open on the 31st floor of Bellevue's Lincoln South Tower. This is the only restaurant in Bellevue that allows guests to experience breathtaking 360 degree views, including the Seattle skyline, the Cascade Range, Mount Rainier, Lake Washington, and more.
Inside Ascend Prime
The contemporary architecture and interior design is a reason upon itself to visit the restaurant. You'll see a lot of wood within the design of the restaurant, given it's the central theme to the design and menu. The quartz wall behind the sushi bar resembles the rings of a tree and the display of the kitchen is a gold-tiled grill, where fruit woods are used to cook the beef, game and fish. The most impressive structures are the replicas of the native wood root that's suspended from the high ceiling in the west-facing dining room.
With 22,073 square feet, the restaurant has various areas including a sizable cocktail lounge, indoor fire pit, outdoor patio, sushi bar, custom wood-fired grill, a wine wall, and bookable dining areas.
It's hard to pick a seat that doesn't have a great view, but two favorites will likely be tables 103 and 104 that sit along the window within the west-facing dining room. These two tables give you a sense that you're dining outside, above the Bellevue Downtown Park and Lake Washington, staring right through to the Seattle skyline.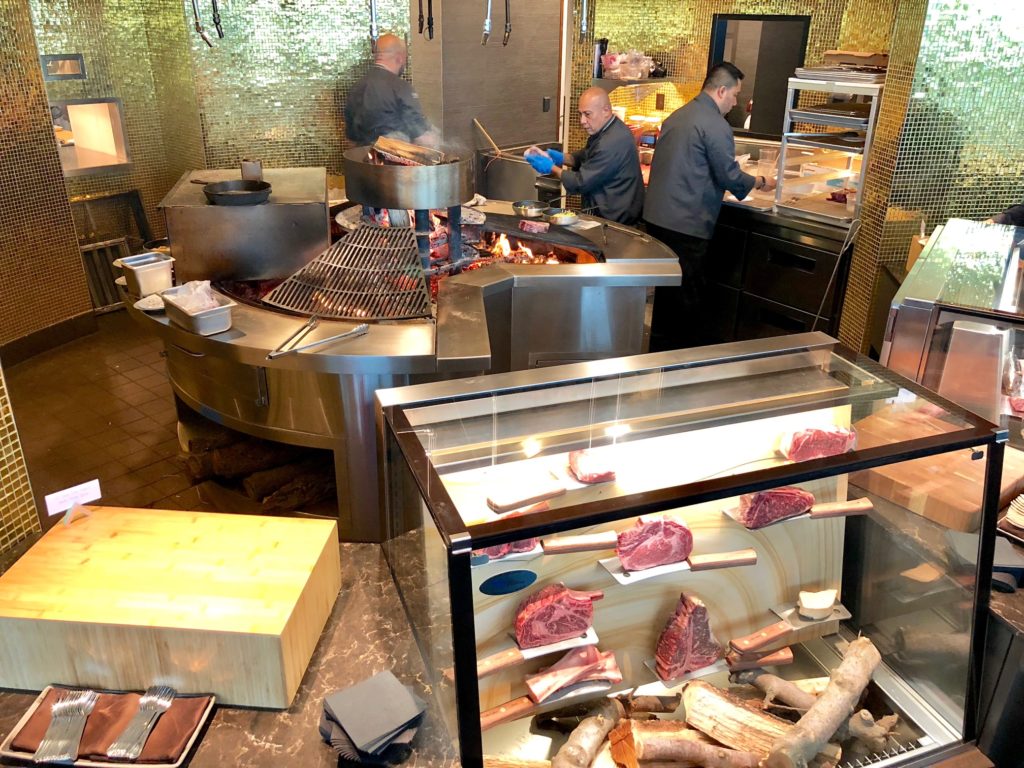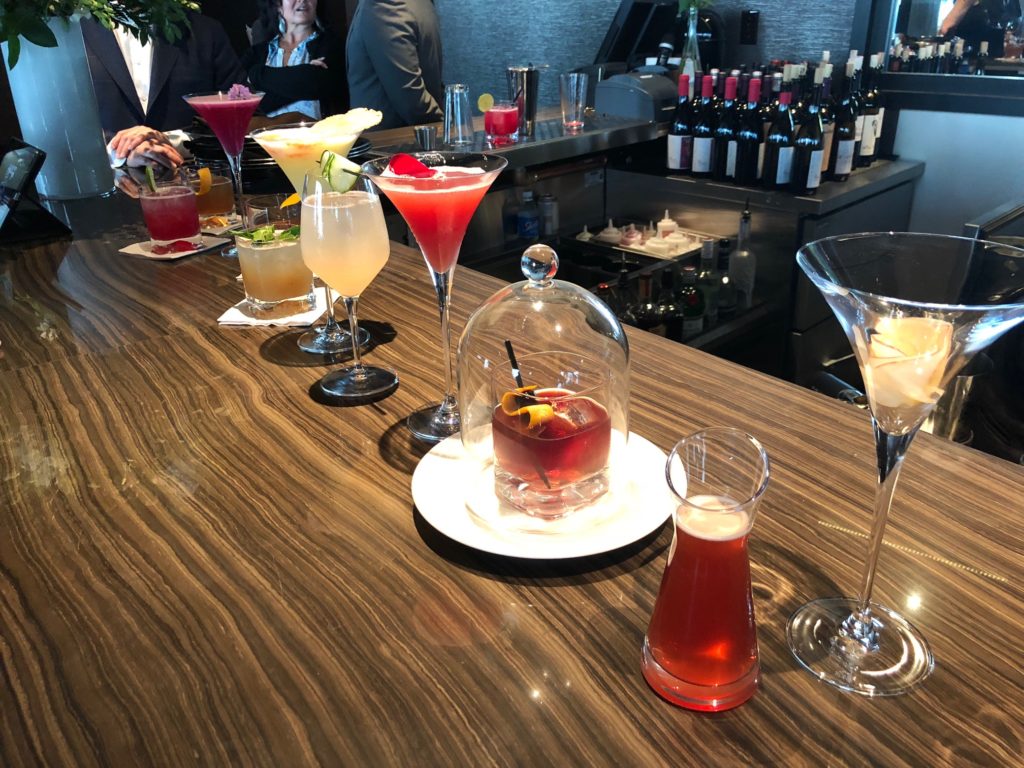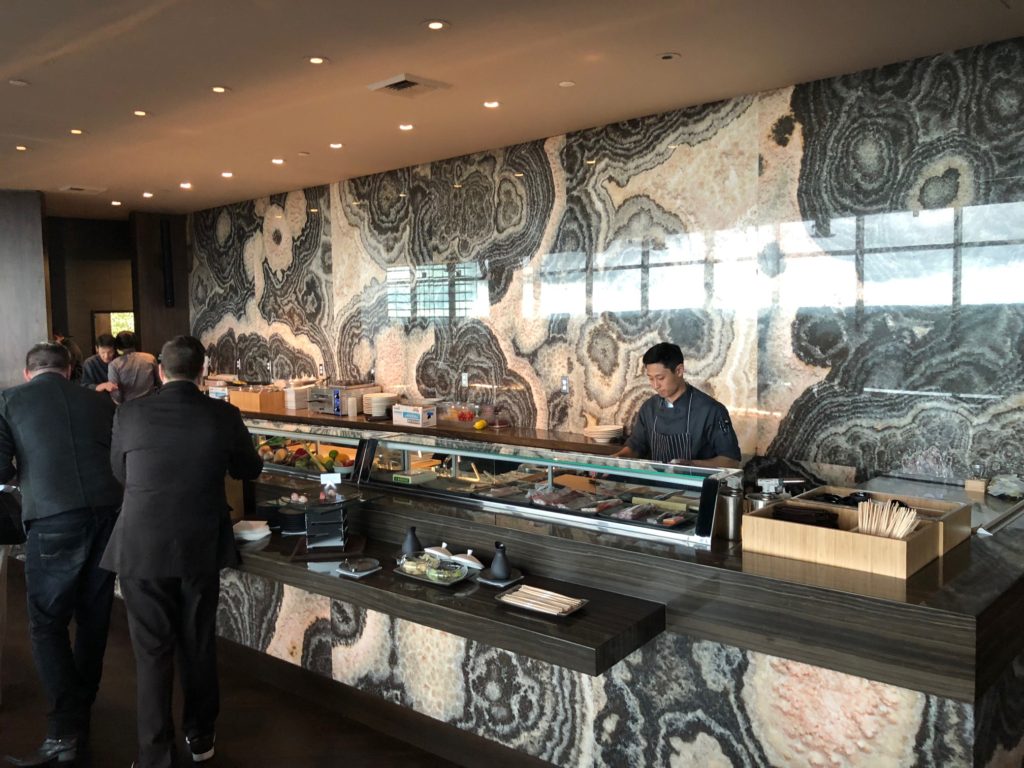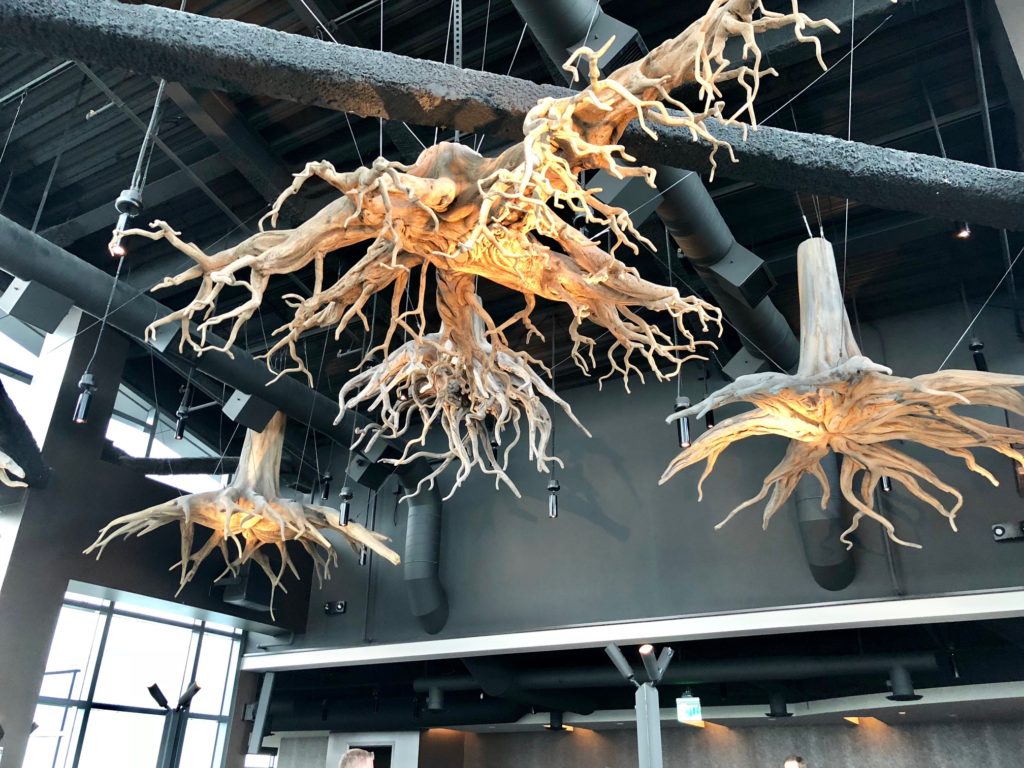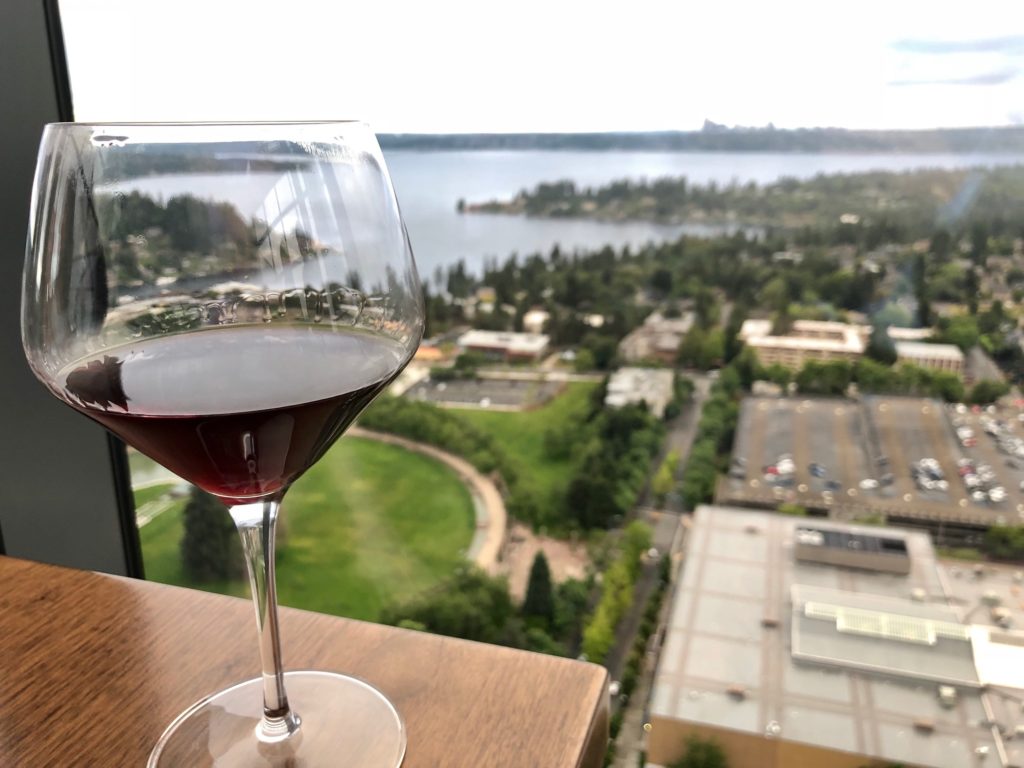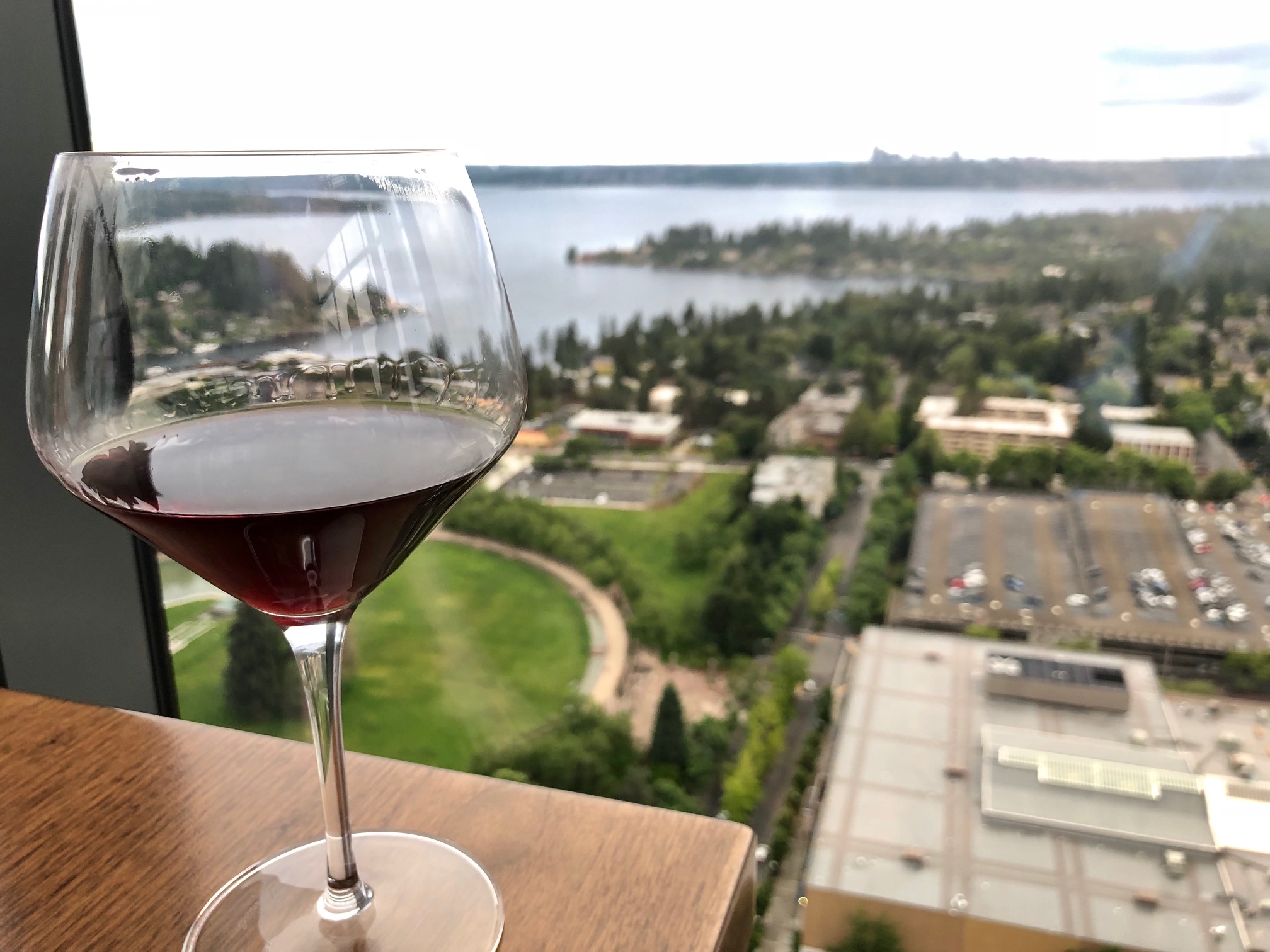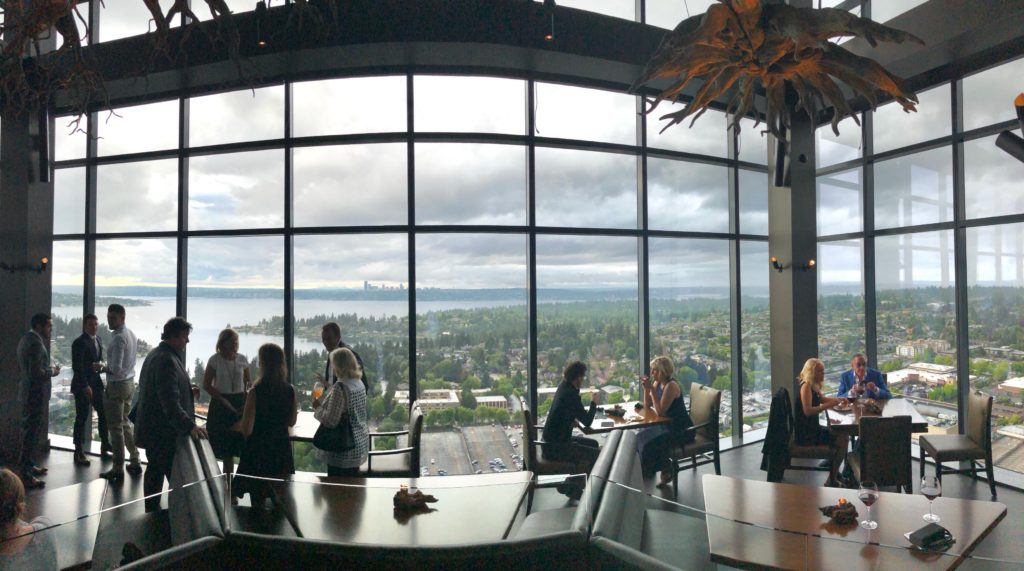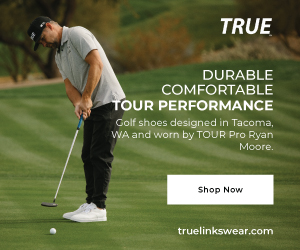 Ascend Prime Food
The food at Ascend Prime is influenced by Asian ingredients. The restaurant blends the experience of American steakhouse and Japanese sushi bar.
Ascend's menu offers six choices of hand-selected premium beef highlight domestic prime and imported Wagyu. The steaks have listed prices running from $45 – $160. Kuroge Breed A5 Wagyu from Japan and Miyazaki Prefecture A5 Wagyu are served based on availability. These are priced per ounce with a 3-oz. minimum.
Culinary Director Chef Kevin Hee says: "We created the menu by finding the best products we could, then weaving Japanese simplicity and ingredients into the steakhouse menu, as well as imparting big American flavors into the sushi bar. While we do have an Asian-inspired style, we are not a Japanese restaurant; we are definitely more contemporary."
Executive Chef Sean Mayhew oversees the menu at Ascend that includes lamb, venison and grilled fish (halibut, salmon, ahi tuna and branzino). In addition, just as the name promises, Ascend will also specialize in Sushi with Yuki Ieto, a Forbes "30 under 30" winner, leading the charge on contemporary rolls with bold flavors. One of the featured roles is the Spicy Tuna & Prosciutto that includes bubu arare, avocado, tomato relish and bottarga.
Last but certainly not least are the desserts that will be made in-house by dedicated pastry chef, Marta Eimer. These desserts don't only taste great, but are also a work of art and whimsical in nature. The Magic Mushroom at first glance appears to be a jar that houses a small forest within. If you take a bite you'll find that it's an edible and sweet tasting dessert.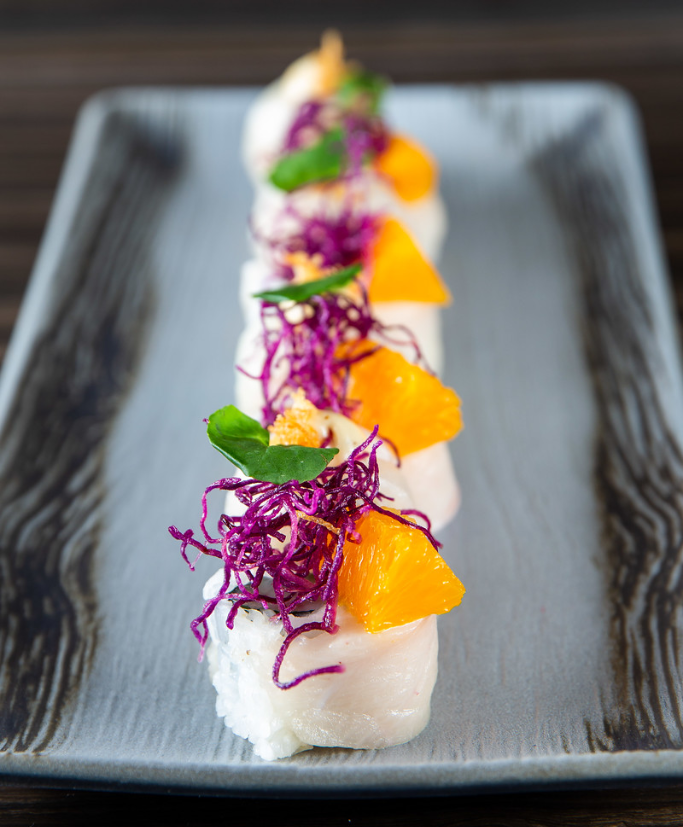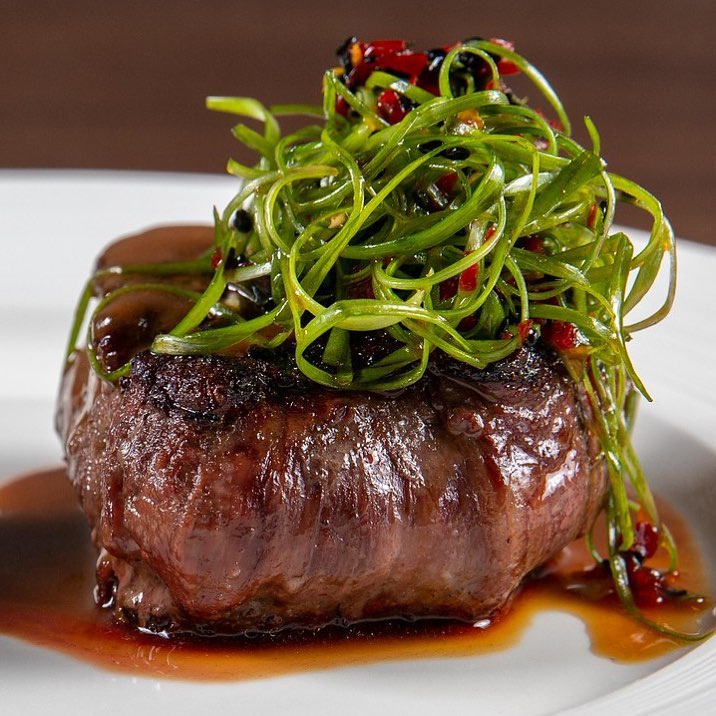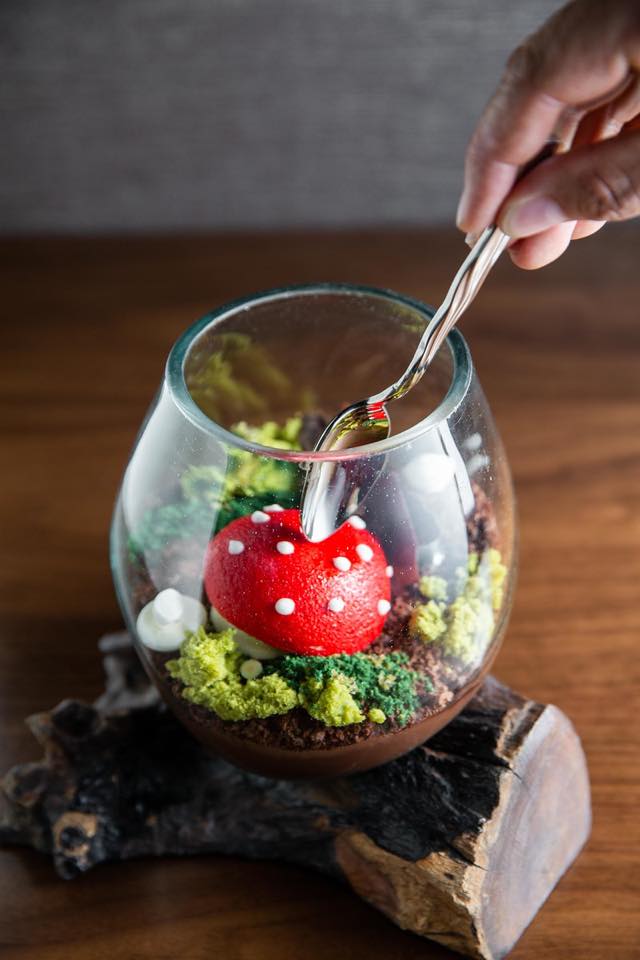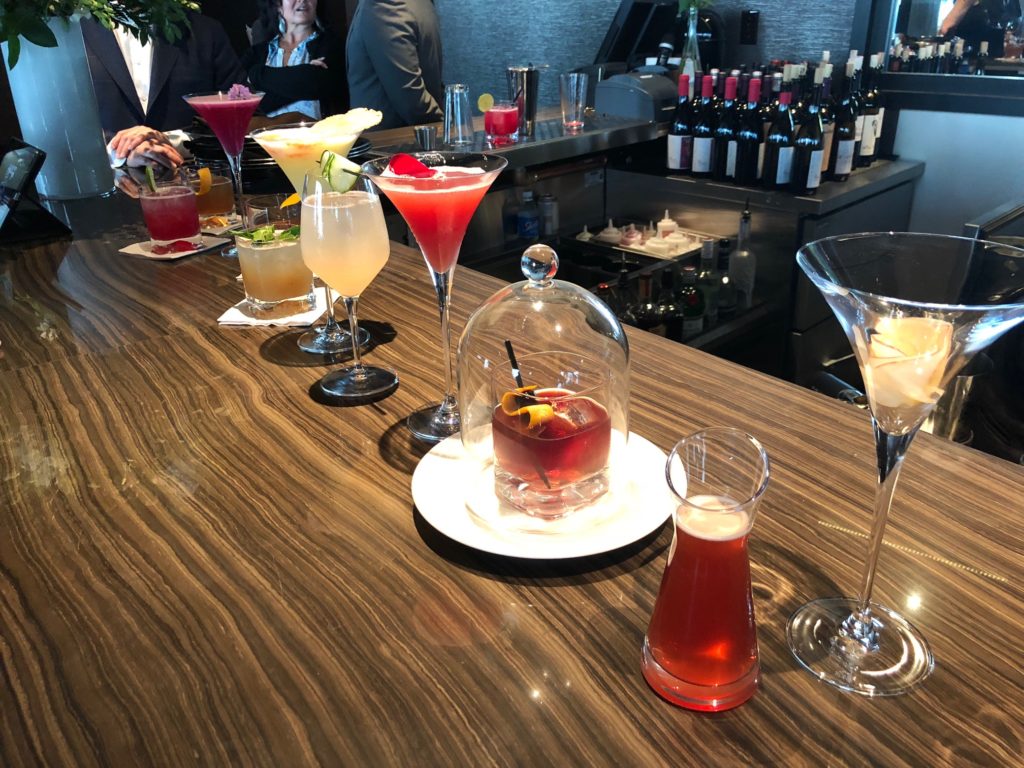 Ascend Prime is a unique restaurant not only in Bellevue or Seattle, but in the country given its size, scale, and attention to detail. For foodies, this restaurant is a must.
To book a reservation or learn more about Ascend visit their website.
Hours:
Sunday- Thursday 5pm-11pm
Friday and Saturday, 5pm-midnight with late night dining in the lounge and at the sushi bar