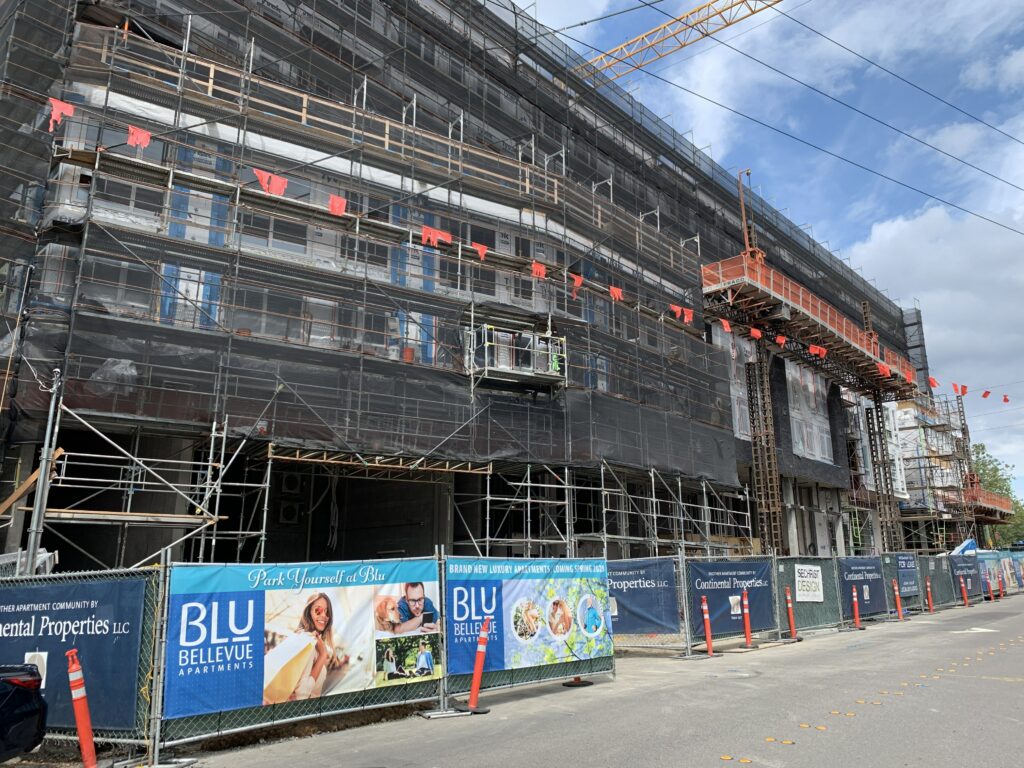 A new apartment complex is currently being built across the street from Bellevue Downtown Park, BLU Apartments. According to a representative at Continental Properties LLC, the project is expected to reach completion in late Q1 2020.
Additionally, the representative went on to explain that there will be 135 total units within the building. Available apartments will include one and two bedroom units, as well as several townhouses. There will be commercial space along 102nd Avenue Northeast and Northeast 1st Street, totaling approximately 5,100 square feet.
Originally, Park 99, the upscale restaurant featuring Pacific Northwest cuisine, occupied this location. They opened in August 2014 and closed about three years later due to redevelopment of the building.
BLU Apartments
99 102nd Ave NE
Bellevue, WA 98004