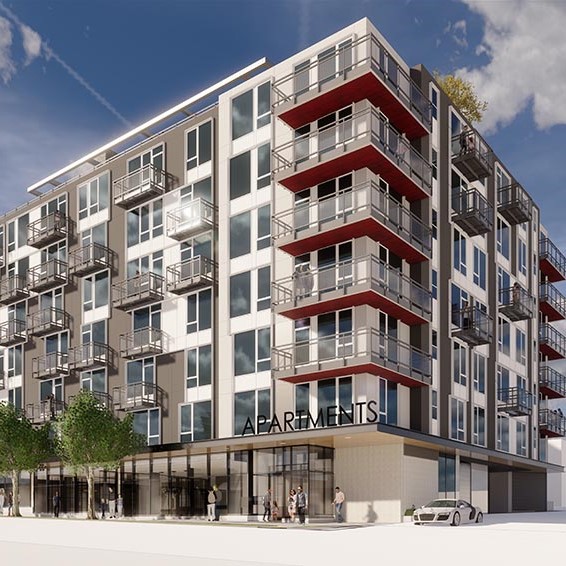 A new apartment building in downtown Bellevue is slated to begin construction today. Located one block from Bellevue Square, Bellevue 10 is a luxury apartment complex, located at 10050 Northeast 10th Street.
According to Puget Sound Business Journal, China-based Binjiang Limited Partnership and US-based Molasky Group of Companies are partnering to build a seven-story apartment project. It will include 102 units and cost $53 million to develop.
Project executive, Mike Doran of Molasky, feels that the expansion of Amazon and other tech companies has created a need for the new luxury apartment complex.
The architect for the project is Link Design Group of Kirkland and the general contractor is Osborne Construction Company of Redmond. Bellevue 10 is scheduled for completion in 2021.
They reportedly purchased the property for $11.3 million. This is the second project for Binjiang and Molasky in Washington. They opened Arrive Seattle in Belltown in early 2019.