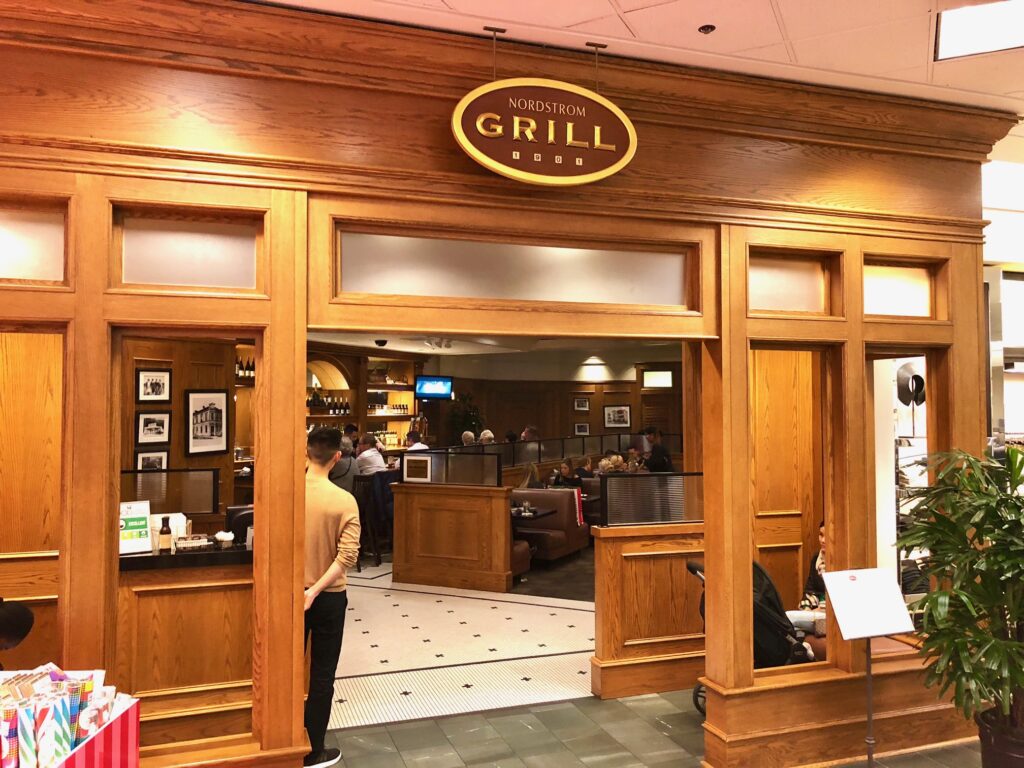 Nordstrom Grill is returning to Bellevue Square Nordstrom due to consistent customer feedback, according to the store manager at Nordstrom Bellevue, Laura Best. The space became available when it was announced in July that the restaurant, Department Bento, was closing.
The Grill is set to open in mid-November. It will include a full bar and and many of the fan favorites that were on the previous menu.
Nordstrom Grill, located on the second level, closed in March 2018 and received a large amount of feedback from disappointed customers. While the Grill was preparing to close, it was announced that Tom Douglas and Nordstrom were partnering to open Douglas' first Eastside restaurant, Department Bento.
The quick-serve restaurant offered Japanese bento-boxes that were customizable with protein, rice and pickled vegetables. Beverages were also available like sake slushies, Japanese sodas and iced coffee. Department Bento was able to seat up to 70 people. It was designed by Seattle-based Graham Baba Architects and featured custom watercolor wall graphics by Acrylicize.
Nordstrom Bellevue offers other food and beverage options, like Marketplace Cafe, Habitant, EBar and Espresso Bar.