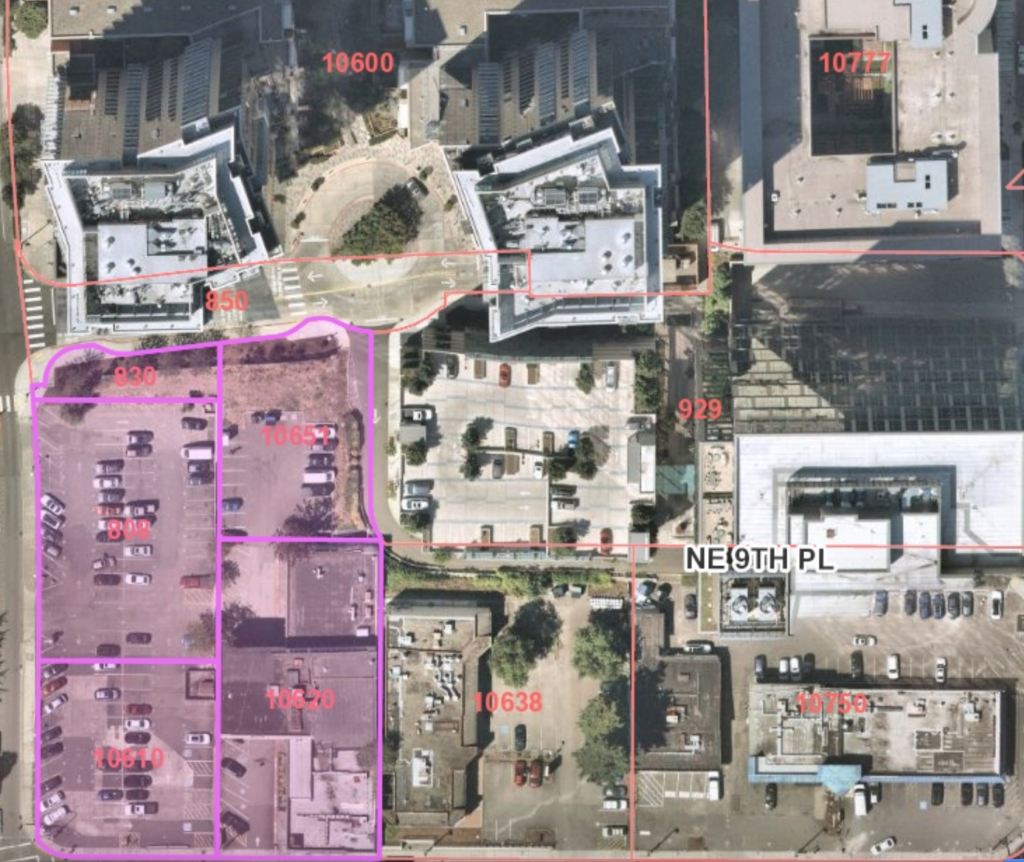 The Fana Group of Companies, a privately owned real estate investment and development company, is planning to build a 20-story office tower on Northeast 8th Street within the "Washington Square" superblock. The office tower was originally planned to be a residential tower but has since changed scope. West77, Bellevue-based real estate developer is also planning an eight-story hotel on the Washington Square Block.
According to the New Master Development Plan application, submitted to the City of Bellevue, the project includes a two-phase mixed use project on 1.52 acres. Phase one will be an eight-story hotel with 210 rooms, as well as ground level space and parking, and phase two will be a 20-story office building with parking. There will be approximately 160 parking spaces for the hotel and 735 parking spaces for the office tower.
The project is located at the Northeast corner of the intersection of Northeast 8th Street and 106th Avenue Northeast. It is a part of the Washington Square block, where there are two pre-existing condominium towers. The site is near two transit stops and the Bellevue Transit Center. In 2023, it will be located within half a mile of the light rail, making it very convenient for future employees working at the planned Washington Square office building.