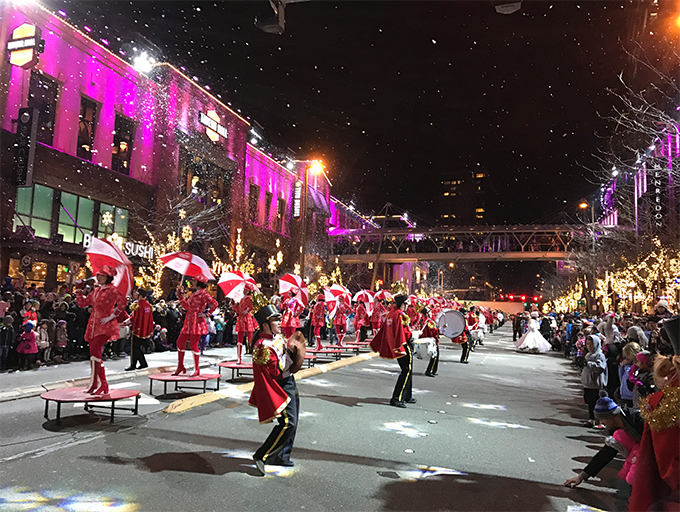 The 15th annual Snowflake Lane is back and we want you to have a flawless experience. This all-inclusive guide to the nightly parade featuring over 250 performers at The Bellevue Collection highlights best restaurants to dine at before and after the show, where to meet the characters and how to warm up afterward. From holiday character greetings and a cozy cup of hot chocolate to grabbing a bite to eat at Downtown Bellevue's newest Spanish restaurant, this year is sure to be your best one yet at Snowflake Lane.
Dining and Activity Before Snowflake Lane
Step into the new Spanish restaurant and tapas bar, Castilla, offering approachable fine dining with traditional and modern dishes like empanadas, hot tapas and paella. If you have a hankering for Asian food, visit Wild Ginger Bellevue. They offer authentic cuisine from China and Southeast Asia in an intimate space with contemporary design. Is everyone in your family craving different foods? Lincoln South Food Hall has multiple options from pizza and sandwiches, to burgers, tacos and more. For a taste of award-winning clam chowder, fish and chips or seafood tacos made up of all natural ingredients, head over to Duke's Seafood. Enjoy a classic American meal in a relaxed and casual atmosphere at Tavern Hall. They are well known for their burgers and brick oven that produces delicious hearth-baked pretzels and malted dough pizzas.
Visit your favorite characters from Snowflake Lane at Lincoln South Food Hall before the show for a meet and greet. Join in on this fun activity every Monday through Thursday from 6 p.m. to 6:30 p.m. beginning December 2nd through December 19th.
Dining and Activity After Snowflake Lane
Conveniently located on Bellevue Way, head over to Central Bar + Restaurant after the show to enjoy Northwest fare with European flavors. Everyone will be able to find something tasty that suits their needs, including kids. Known for its seasonal, locally grown produce, indulge yourself at The Lakehouse with farm fresh foods in a Northwest Farmhouse setting. Share small plates with friends and family at Cactus, where you'll get the perfect dose of Spanish, Southwestern and Mexican cuisine. For delicious food and entertainment, get yourself a reservation at Din Tai Fung. Shareable menu items plus kids getting to watch dumplings being made through the window sounds like a win all around!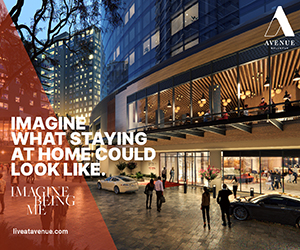 Need to warm up and relax after the 20-minute parade? Walk over to Central Bar + Restaurant to enjoy hot chocolate, cocktails, coffee and light bites.
SNOWFLAKE LANE TIPS
The best times to attend are early in the season and weekdays – early in the week.
For easiest access, find your parking spot at one of many free parking garages at The Bellevue Collection before road detours begin at 6:45 p.m. on Bellevue Way.
Arrive early and chose your favorite spot on the sidewalk to see the 20-minute parade. The characters are entertaining and give out peppermint chocolate lollipops while you wait!
Snowflake Lane begins on November 29th through December 24th. The parade happens nightly at 7 p.m. on the sidewalks between Bellevue Square and Lincoln Square on Northeast 4th Street and Northeast 8th Street.
Be sure to make your reservations in advance of Snowflake Lane as restaurants get busy before and after the nightly parade. For more information on Snowflake Lane visit their website.