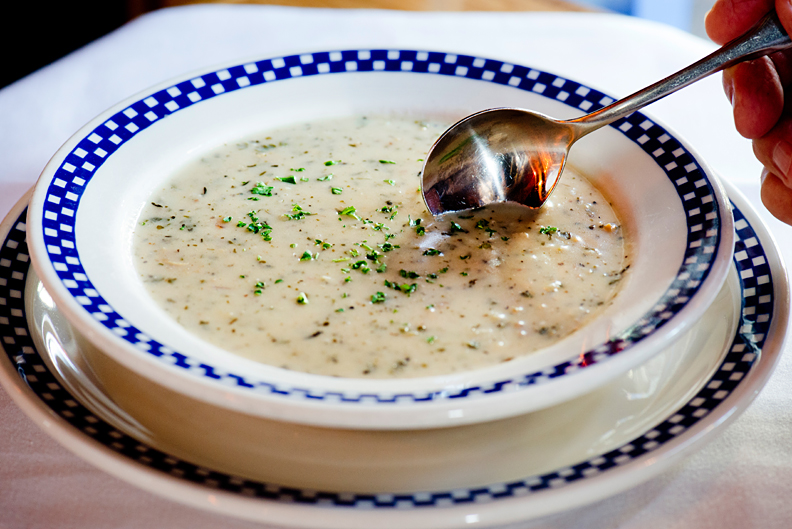 Described as the coldest season of the year, winter has a reputation for gray skies, stormy weather and crisp temperatures. What better way to warm up than with a tasty bowl of soup? Find comfort in crowd-pleasing favorites with soups of all different kinds. With over 50 dining destinations at The Collection, there is a large selection of restaurants to choose from. We've put together a list of best soups to indulge in, that you'll find below.
Escape the winter weather high in the sky at Ascend Prime Steak & Sushi, located on the 31st floor of Bellevue's Lincoln Square South. Satisfy your comfort food craving with Ascend's classic onion soup. The melted gruyere, bone marrow, shiro dashi, caramelized onions and wheat sourdough crackers make it the perfect entree for lunch or dinner.
Situated within The Lodge at Bellevue Square, Cactus, the family-owned restaurant featuring Spanish, Southwestern and Mexican cuisine, offers an amazing soup that leaves you craving more. Their tortilla soup includes shredded chicken, ancho chiles, fire-roasted tomatoes, fresh avocado and blue corn tortilla strips. Composed of fresh ingredients, this tasty delight comes in a cup or a bowl.
Warm yourself up 21-stories high at the top of Bellevue Place at Daniel's Broiler. While enjoying views of the Olympic Mountains, Downtown Bellevue and Seattle Skyline, enjoy their delicious whiskey Dungeness crab soup, too. Featuring shellfish stock, Jim Beam whiskey and Sherry, the fine dining establishment got this one right.
The award-winning dumpling family-style restaurant, Din Tai Fung, is open at Lincoln Square near the sky bridge. Their restaurant is the ultimate place to come for a meal that will warm you right up. Their noodle soups are offered with braised beef, pork chop, Jidori chicken noodle, pickled mustard greens and shredded pork, shrimp and more, with house-made egg noodles and house seasonings. The broths are carefully cooked for hours to bring out signature aromatic flavors.
Known for its award-winning clam chowder, Duke's Seafood is the top destination in Bellevue for this popular soup, located at Lincoln Square South. The all natural, New England style chowder is made with nitrite-free bacon, and ingredients that make it creamy and herby. Offered in four different sizes, it can be made into the perfect snack, appetizer or entree.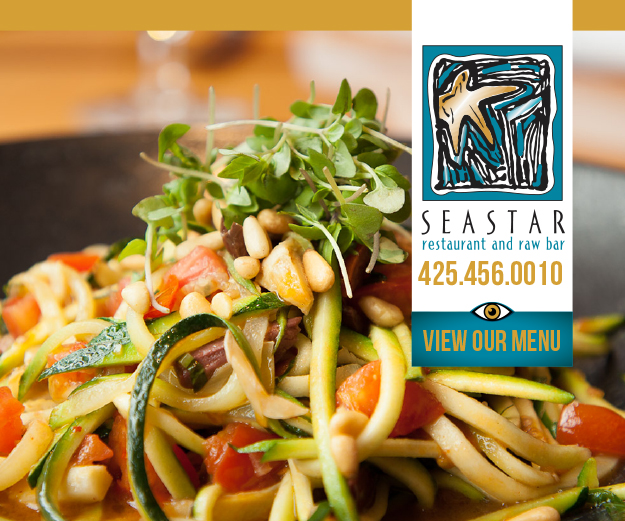 Featuring South Indian cuisine, Moksha Indian Cuisine uses spices and herbs that are known to heal and nourish the body. Be sure to order their chicken mulgatwany soup, made with slow roasted chicken, peppercorn, fennel and coriander. A side of naan completes this meal in the best way. All ingredients are hormone-free, grass-fed and cage-free.
In the mood for a classic tomato soup? Nordstrom Marketplace Cafe offers a tomato basil soup with classic ingredients like carrots, onion, basil, chicken broth and roma tomatoes, that'll make you feel like you're eating back at your parent's house. A grilled cheese sandwich perfectly complements this soup for adults and kids alike.
Although Ruth's Chris Steakhouse is known for their finest cuts of USDA Prime beef and award-winning wines, their lobster bisque soup is a must-have. Head over to Bellevue Square for the classically prepared warm and creamy bisque, that is topped with a sprinkling of freshly chopped parsley.
What the Pho, which recently opened in November 2019 at Lincoln South Food Hall, offers a taste of traditional Vietnamese street food for a quick lunch or dinner. Their pho noodle soup features your choice of sliced eye round steak, pulled chicken breast, vegetarian tofu and vegetable medley and more. Each Pho selection is served over fresh rice noodles and garnished with chopped cilantro and green onions.
Looking for authentic flavors in a fine dining atmosphere? Wild Ginger at Lincoln Square South features a delicious lobster and prawn dumpling soup. The house-made lobster and prawn dumplings are served in a wonton style broth, scallions, fried shallots and coriander leaves.
For a full list of restaurants in The Dining District at The Bellevue Collection, visit their website.