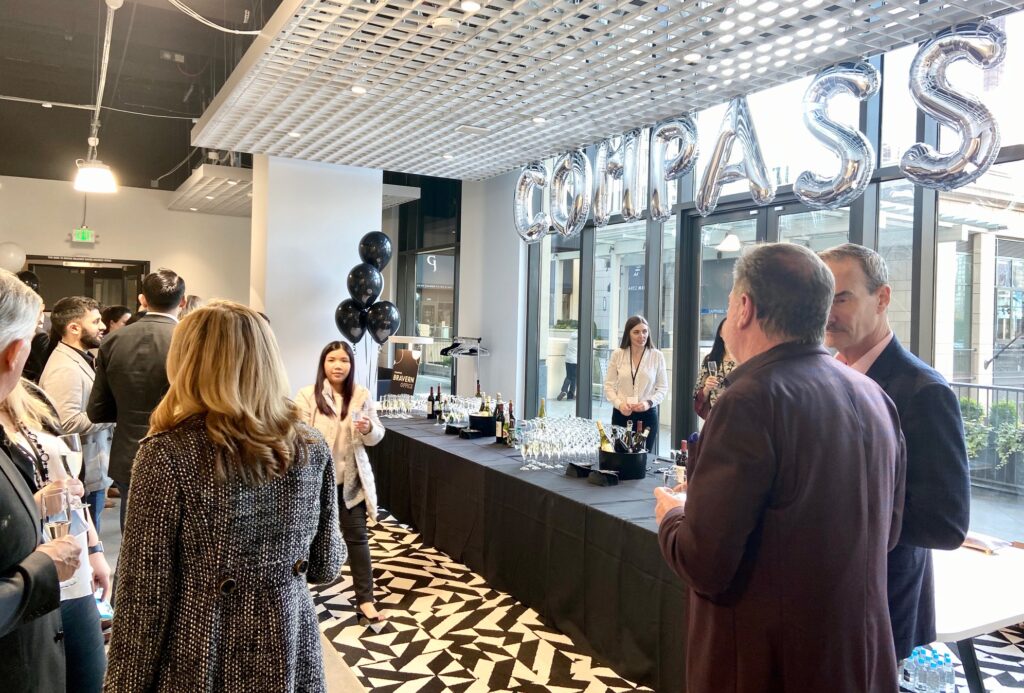 Compass Real Estate hosted the grand opening of their new Bellevue office at The Shops at The Bravern on Thursday, February 20. Located in the heart of the luxury shopping destination, the Bravern office totals 18,000 square feet, with 180 employees.
According to Cris Nelson, Managing Director at Compass, "Our growth since we launched here two years ago has been unprecedented. Our focus has been on marrying the top agents with the best technology, programs and support. With our new location at The Braven, our goal is to define the future of real estate and the client experience in the Eastside market."
A press release sent out by Compass goes on to explain that Bellevue has exploded with employment opportunities, population, and real estate development, with more building boom expected as Amazon expands to the area.
Compass is a real estate brokerage that was founded in 2012. They have grown rapidly in the Puget Sound area. In 2019, Compass did $1.85B in sales on the Eastside and achieved 8.6% market share.
The new office is situated at 700 110th Ave NE #270. Compass combined six different spaces within The Bravern. Previous occupants at this location were David Lawrence and Trophy Cupcakes.