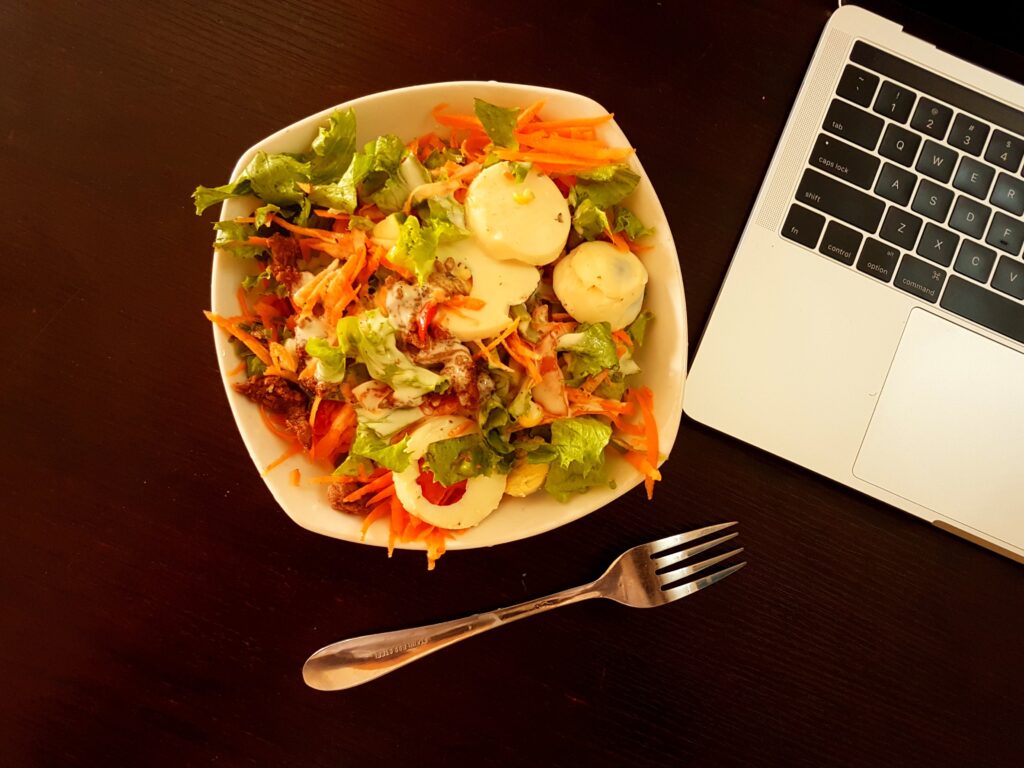 Does any of this apply to you?
Attempting homeschooling with no plan for lunch? Deep into a Zoom meeting without a break between calls? Tired of dinner left-overs for lunch?
Here's the lunchtime answer: The restaurants at The Bellevue Collection will provide you with a midday reward!
Take a break from your home office and swing by to pick up lunch to-go or order delivery from participating Bellevue Collection restaurants. There are 14 restaurants open for lunch that will satiate your cravings from Turkish to American, or Thai food to Spanish eats. Check out our list below.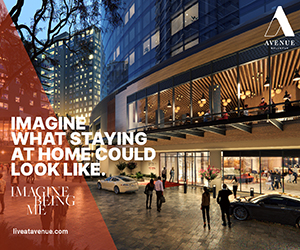 Specializing in Chinese food that features high quality ingredients utilizing traditional Chinese cooking methods, Baron's Sino Kitchen & Bar offers delivery through DoorDash, GRUBHUB, Caviar and FANTUAN. Open Monday through Thursday from 11:30 a.m. to 7:30 p.m., all to go and pick-up orders are 20%off, including Baron's Signature Duck. Call their restaurant for pick-up at 425-363-0000 and visit their menu on the Collection Eats app.
Family-owned restaurant that offers Spanish, Southwestern and Mexican cuisine is now open Sunday through Thursday from 4 p.m. to 8 p.m. and Friday and Saturday from 3 p.m. to 9 p.m. Cactus is available for delivery through Caviar, UberEats, DoorDash, and GrubHub. They are offering curbside pick-up on the third floor by texting your phone number with your order and car description to 425-455-4321. For online takeout, order directly through their website.
Featuring dishes inspired by traditional Spanish food, the classic restaurant and tapas bar is providing curb-side pick-up from 12pm to 7pm, daily. They are currently offering 30% off the entire menu. Pick-up is located directly behind Castilla in the Bellevue Square Northeast parking lot. To place your order, call or text the restaurant at 425-625-2931.
Offering Pacific Northwest fare with European flavors, Central Bar + Restaurant is open daily from 11:00am to 8:00pm. Curb-side delivery is available on 6th street, or customers can pick up their order inside. Delivery is available to those living in local downtown Bellevue towers. Call the restaurant to place your order at 425-578-7878.
Specializing in soup dumplings and noodles, the Chinese restaurant offers delivery through DoorDash, Postmates, and Caviar. They are open from 11:00am to 8:00pm, daily. Din Tai Fung is also open for pick-up and requires a phone-in order at 425-698-1095.
Serving American classics and global comfort food, Earl's is open from 12 p.m. to 9 p.m. Customers can pick-up in store after placing their order over the phone or they can order through UberEats, DoorDash, or GrubHub. They are offering 20% off for pick-up orders and 30% off food and grocery for all Front-Line Workers and First Responders. Their phone number for take-out is 425-452-3275.
The Southern Brazilian steakhouse, which uses the grilling technique of churrasco, roasting meats over an open fire, is open from 11 a.m. to 8 p.m. for curbside pickup and delivery for customers who live within five miles of the restaurant and spends $50 and over. Call Fogo de Chao at 425-450-4004 to place your order.
If you are in the mood for freshly made Turkish street food, Istanbul Cuisine offers curbside pick-up and delivery through UberEats and DoorDash. They are open from 12 p.m. to 8.pm. Place your order on their website for pick-up.
Bellevue Open from 11:00am to 8:00pm, The American restaurant with an Asian twist offers pick-up and delivery on DoorDash. Receive 20% off pick-up orders or receive 10% off delivery and $0 delivery fees when you order on DoorDash. For take-out orders, call the restaurant at 425-637-1177.
The restaurant, offering Chinese cuisine, is open from 11:00am to 8:00pm, daily for pick-up and delivery. They are offering delivery through DoorDash, GRUBHUB, Postmates and UberEats. Customers can order online or for pick-up, over the phone at 425-637-3582. Curbside pick-up is available in their parking garage on the first floor, in the last four spots, next to the round-a-bout by Crate & Barrel.
If you are in the mood for Italian, phone in your order for pick-up at 425-519-6480 or order online and receive delivery through DoorDash. Maggiano's will bring your food out to the car in their underground parking garage on level P1. They are open from 11am to 8pm, daily.
Needs features deli, sandwiches and salads. Located at Bellevue Place on the second floor, they are open for pick-up from 7:00am to 4:00pm, daily. Call to order at 425-646-7222.
Offering take-out and delivery, the Thai restaurant will bring take-out orders to your car at valet or in the parking spots located outside of their restaurant. Delivery is available through Caviar and DoorDash. Phone in your order for pick-up at 425-454-7334. They are open from 11:00am to 8:00pm, daily.
Offering more than 200 menu selections, The Cheesecake Factory is open for delivery and pick-up from 11:00am to 8:00pm, daily. Delivery is being offered through DoorDash. For take-out, call the restaurant at 425-450-6000 and pick-up is available in the lobby. If you spend over $15 with DoorDash, receive free delivery.
The Bellevue Collection will donate two meals to Bellevue LifeSpring's emergency response program for children and families in our Bellevue community for every restaurant take-out, pick-up, or delivery order that is received at their restaurants from now until May 5 (Cinco de Mayo).
In the first two weeks alone, The Bellevue Collection Merchants have donated $19,300 for meals to Bellevue LifeSpring's Emergency Response Program.
To view all restaurants open at The Bellevue Collection, visit their Do Good with Delivery webpage.