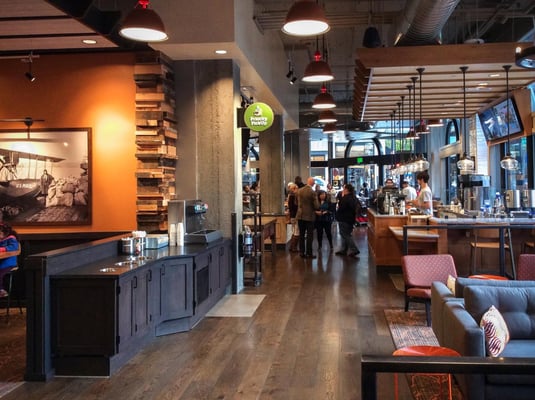 Specialty's Cafe & Bakery is closing all their locations after being in business for 33 years. According to the Specialty's website, the pandemic has "decimated company revenues." The company's last day in business will be Tuesday, May 19th.
Specialty's Cafe, located in City Center Plaza at 500 108th Ave NE, is directly next-door to the Bellevue Transit Center.
Specialty's menu offered sandwiches and salads, but may best be best remembered for their large chocolate chip cookies. The company is headquartered in Pleasanton, CA.