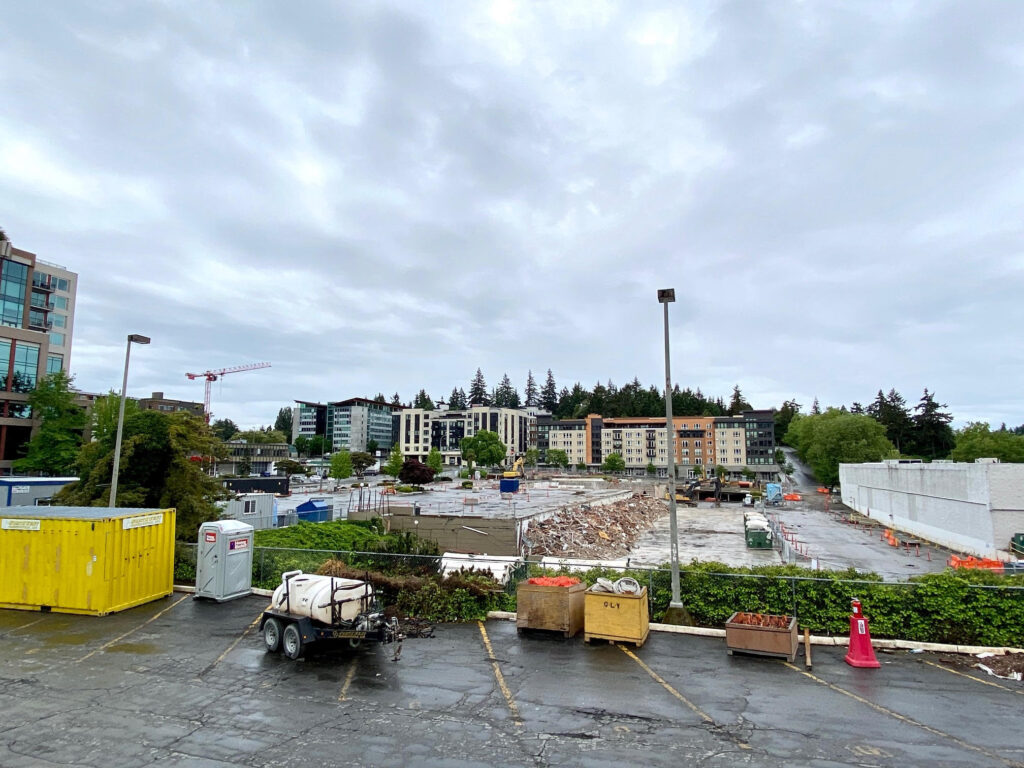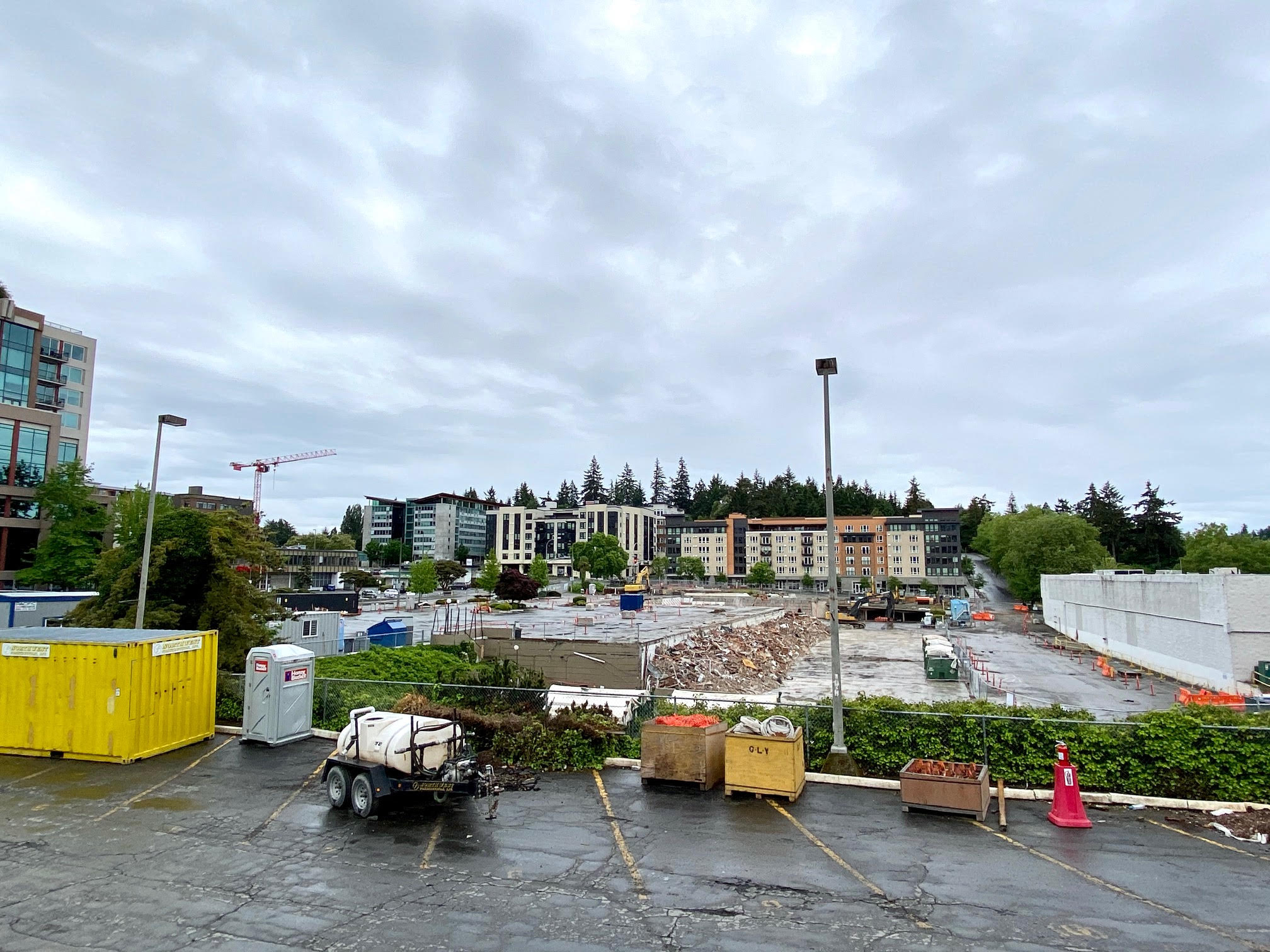 Vulcan's mixed-use development is now under way as the site has been cleared on 106th Avenue Northeast. The strip mall previously included Toy's Cafe, Jimmy John's, and Jiffy Lube.
The half-block development is going to feature north and south towers that are 17 stories, and a middle tower that is 15 stories. There is going to be almost one million square feet of office space and approximately 30,000 square feet of retail. The plans also include a large outdoor mid-block plaza, bicycle accommodations, 2-story lobbies with retail kiosks, and more.
The first phase of the project includes one single, 17-story office tower along Main Street, as well as part of the public plaza.
We reported in January that Toy's Cafe and Bakery would be closing at the end of the month. This was met with great disappointment from our readers as this had been a popular Chinese restaurant in the community. They are undecided on whether they will reopen at another location.
The date of completion for Bellevue Plaza is slated to be in 2022.