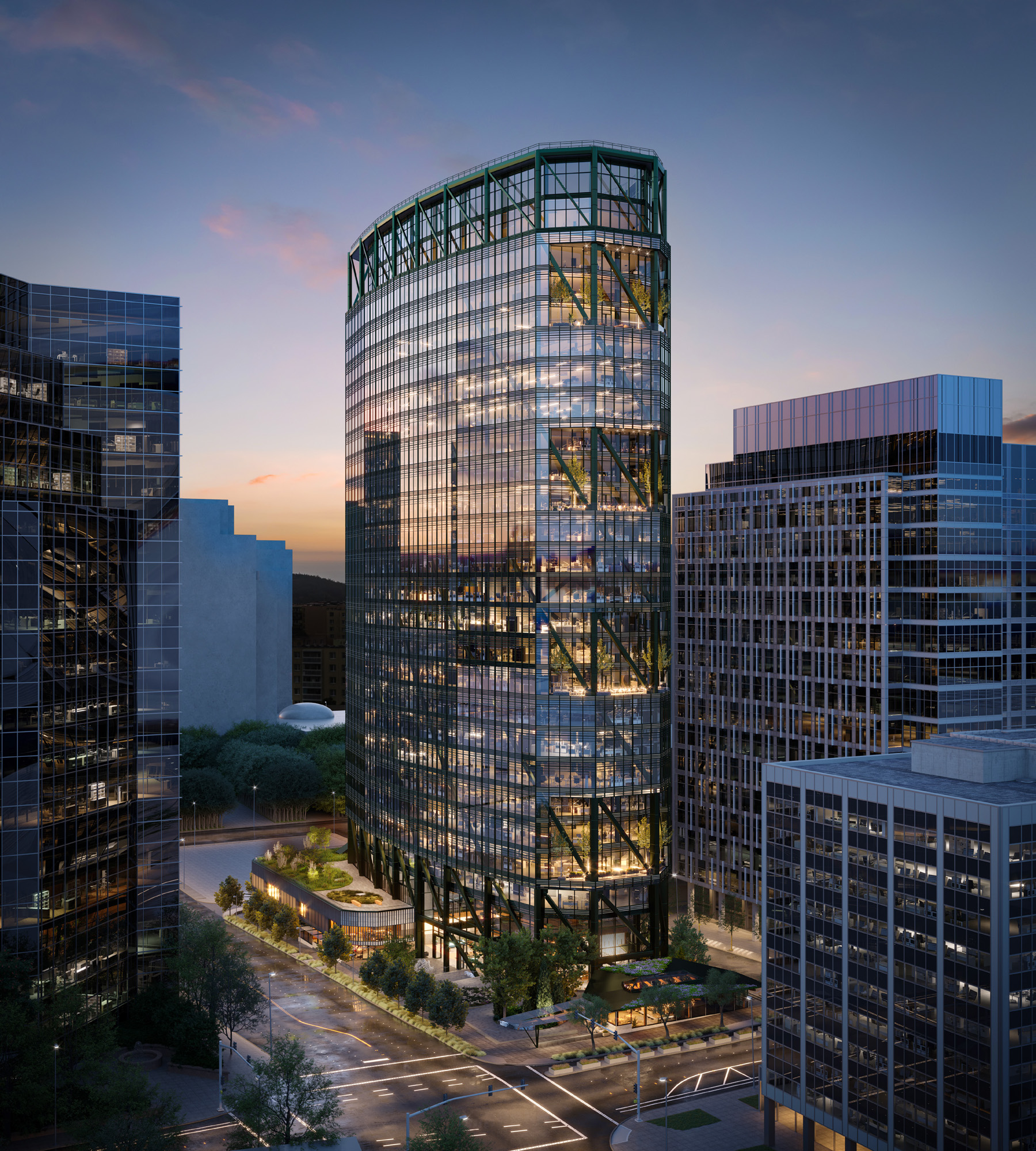 Developer, Skanska, released updated design renderings and plans for its newest project, "The Eight," located at the intersection of NE 8th St and 108th Ave NE in Downtown Bellevue. The project, which is planned as a 25-floor office tower, will include 540,000 square feet, 7,000 square feet of public open space, 12,000 square feet of ground floor retail, and a 1,200 square-foot retail pavilion.

According to representatives for Skanska the project has not signed any leases yet. The Eight office spaces will be designed to be flexible for all types of tenants and densities
"Our team has spent a considerable amount of time listening to what is desired most from our stakeholders, and we are really excited about how the design is dynamically evolving to serve our tenants, the community and the City of Bellevue," said Murphy McCullough, executive vice president and regional manager of Skanska USA Commercial Development in Seattle. "The Eight is designed to encourage a richer, inclusive experience for companies, the public, and for the Eastside community at large."

The ground floor will feature a 6,000 square foot "living room" that is planned as a "beautiful" open space. Skanska in the release promotes its healthy HVAC system and touchless controls that are likely to be of high interest given the current pandemic. Additional building amenities at The Eight include a floor for tenant events, a Health and Wellness Center that opens onto an outdoor patio, and an outdoor tenant deck.
Skanska purchased the land, The Eight, in July 2018 and is currently finalizing designs in preparation for design review and approval from the City of Bellevue. This is Skanska's second project in Bellevue. Alley 111 is their other project in Bellevue, which is across the street from The Bravern on NE 8th St.
For more information on the project, you can visit The Eight website.