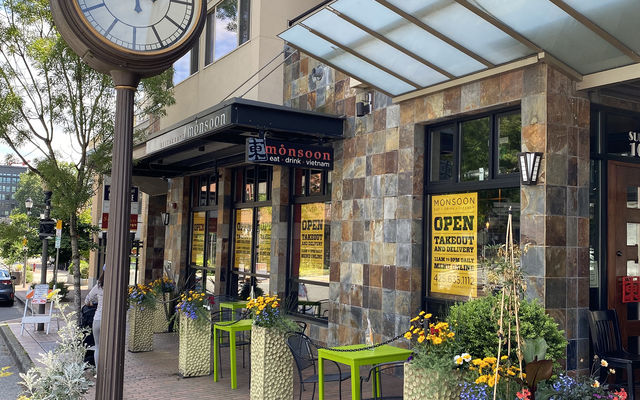 The city is extending additional support to restaurants located on and near Main Street in Old Bellevue, according to the City of Bellevue. They are also encouraging other interested businesses to apply now.
Bellevue's economic development and transportation staff are now facilitating temporary expansion of sidewalk cafes into select on-street parking spaces, after receiving input from Old Bellevue Merchants' Association and local restaurants, retailers, and residents. The expanded patio dining program is designed to support local restaurants during a period of significantly lower revenue and seating capacity due to COVID-19 restrictions.
"Old Bellevue is such a unique and beloved part of our city," said Mayor Lynne Robinson. "This program will help more residents and downtown employees continue to enjoy local restaurants and retailers while maintaining public health, and it will help businesses adapt by increasing dining capacity during the crucial summer months. This kind of program has been successful in other cities and we think residents will be excited to experience it in Bellevue."
This new program helps to support small businesses and nonprofits with informational handouts and technical assistance, deferred B&O tax filings, an interactive map highlighting businesses and non-profits that are operating, and a program assisting businesses in accessing federal Paycheck Protection Program loans.
If you are an interested business, please visit their website for more information.