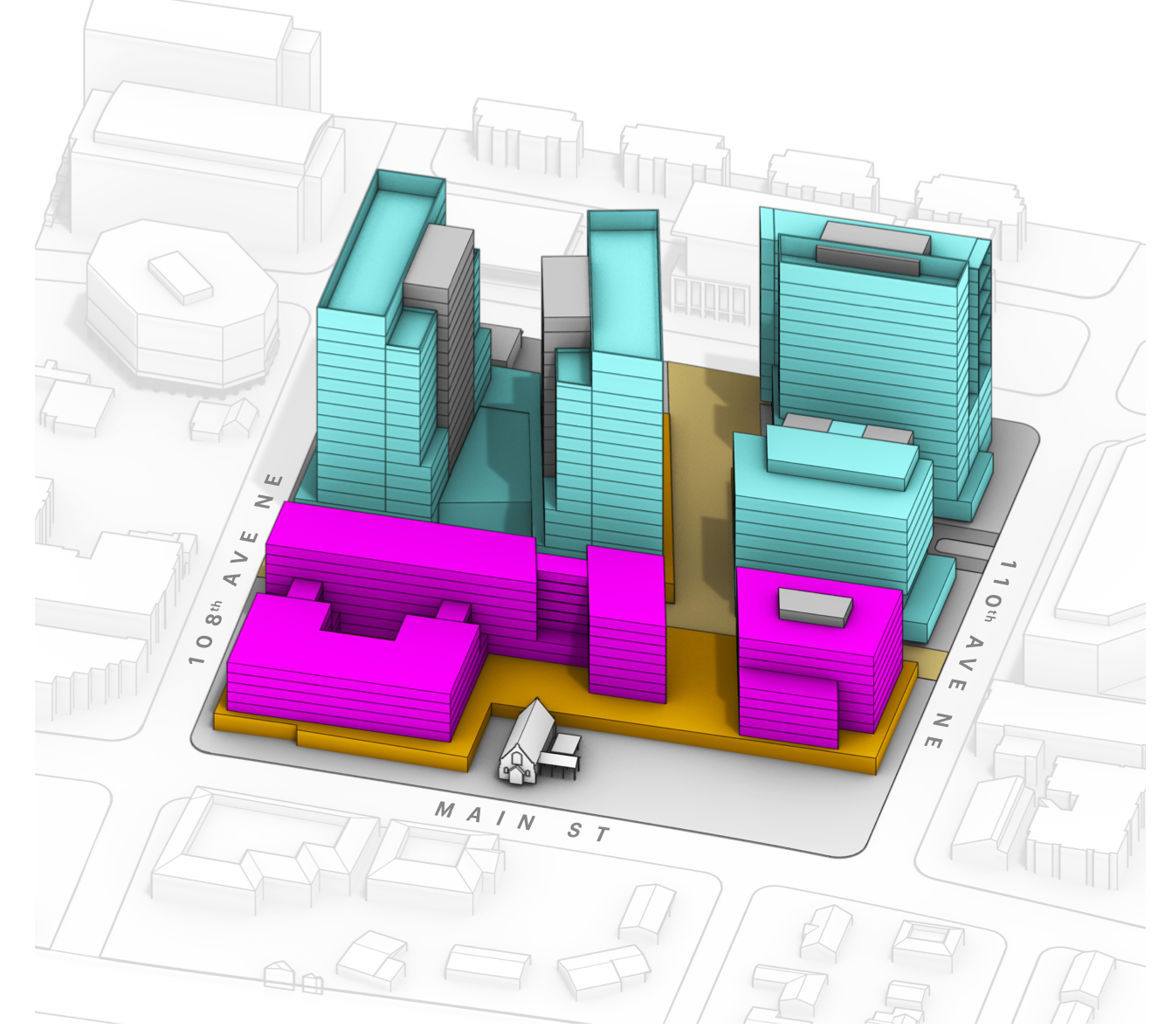 According to a Land Use Application submitted to the City of Bellevue, a new multi-use project that totals 1.4 million square feet is being planned for 103 110th Avenue Northeast. The structure will be where Office Depot currently resides, as well as the building that Toys 'R Us previously occupied.
The project name is Main Street Place. It will include mixed-use office, retail, and multifamily residential apartments, with accessory parking in six buildings over a common garage. The property will also feature through-block pedestrian connections and plazas.
The building is planned to be 16 stories. Details submitted to the city include 400 residential units, 1500 parking spaces, 1,000,000 square feet of office space, and 90,000 square feet of retail space.
Benenson Capital Partners and Hines, a real estate investor, are the site owners, according to public records.