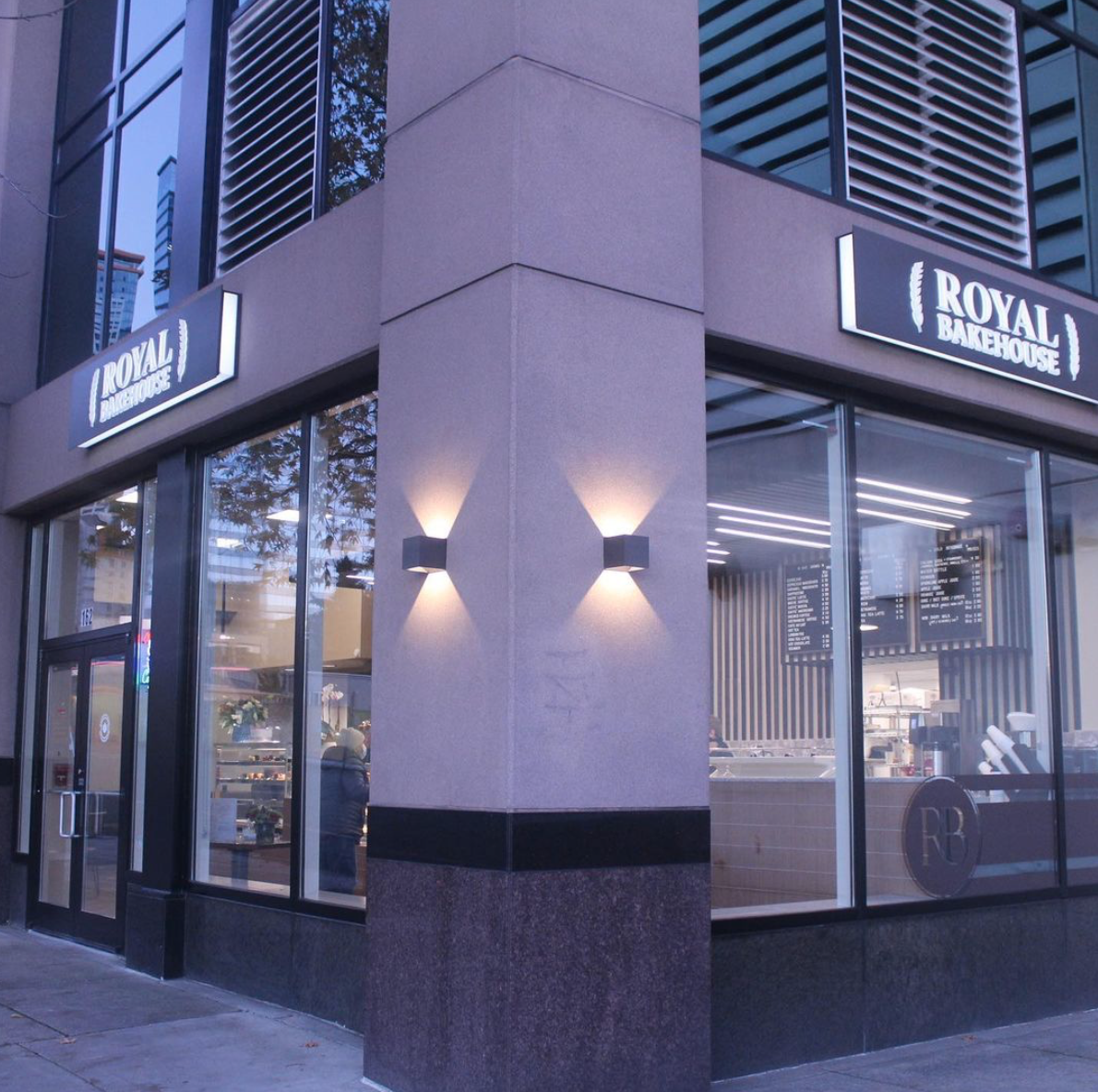 A new bakery, Royal Bakehouse, opened in November in Downtown Bellevue. It is located at Bellevue Pacific Center, where 24 Hour Fitness Sport previously occupied space. The address is 162 106th Avenue Northeast.
Royal Bakehouse features coffee and tea, desserts, cakes, pastries, cookies, sandwiches, salads, and soups. All pastries are made from scratch and in-house, daily.
They serve authentic Italian Coffee called "Caffe Mauro", as well as tea from top brands.
The Bakery offers custom orders. The founder of the shop handles all of the cake decorations, dessert preparation, baking, and cooking-line operations.
They are open from 8am to 5pm on Saturday and Sunday, and Monday through Thursday from 7am to 5pm.
Orders can be delivered through DoorDash and UberEats or picked up at this location. For more information, visit their website.