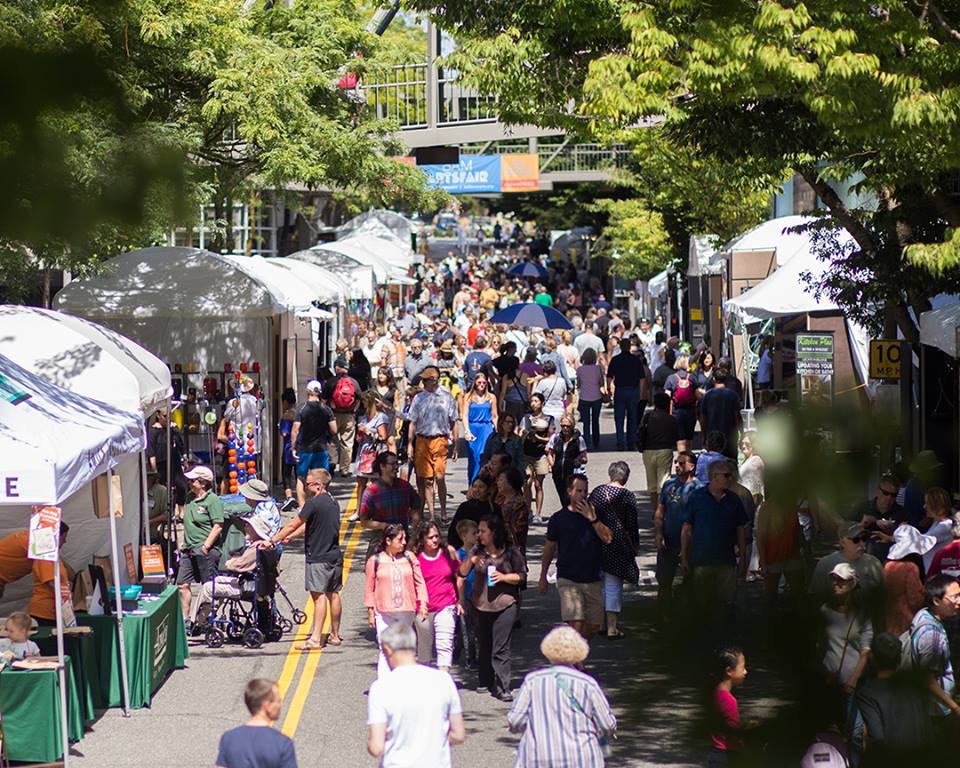 Bellevue Arts Museum has announced that they will be hosting their annual Arts Fair as a virtual event this year. The Fair runs from July 21 to August 4, 2021.
According to their website, the decision to go virtual was made after many hours were spent surveying artists and reaching out to leading event organizers and city officials to ensure that they were making the right decision for the community. Due to the pandemic and unknowns regarding safety, the virtual event is the best option for now.
The Museum will be working with The Garrigan Lyman Group, a strategic digital agency based in Seattle, to build an exclusive virtual marketplace. In the future, Bellevue Arts Museum Arts Fair will resume as a hybrid event with both in-person and digital marketplaces, which will benefit the exhibitors.
Last year, the Arts Fair was canceled in the interest of keeping artists and community members safe during the pandemic.
Three separate fairs are normally featured; Bellevue Arts Fair, which would have been in its 74th year, 6th Street Fair, and Bellevue Festival of the Arts. This is one of the largest arts and crafts fairs in the Pacific Northwest.