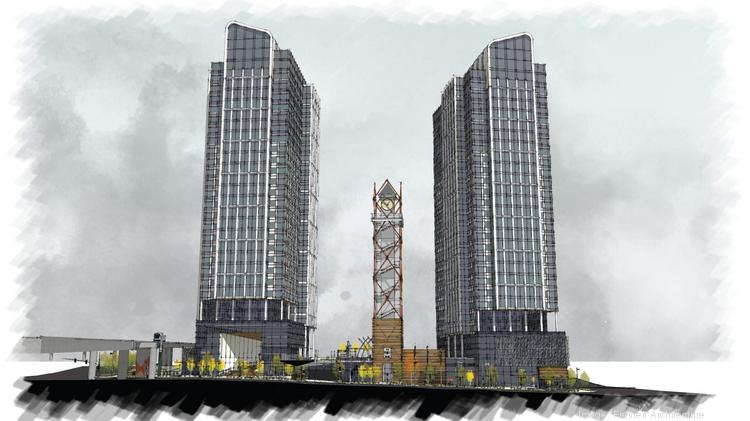 Goldman Sachs recently signed a lease for the site of Bellevue Straits, at 520 112th Avenue Northeast. Two high-rise office towers are being planned for this location, totaling over 1.2 million square feet of office, retail, and restaurant space.
Executive Managing Director, Joe Lynch, and Senior Managing Director, Dan Harden, of The Newmark Group, organized the deal. Newmark is a full-service commercial real estate services business.
According to Lynch, Goldman Sachs is leasing the land for 99 years with a development partner, Lane Partners, out of the Bay Area. They will potentially build the 1.2M square foot project once they get through the entitlement process with the City of Bellevue.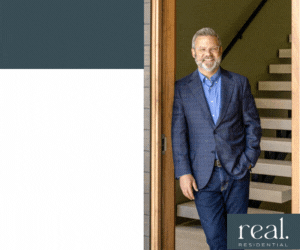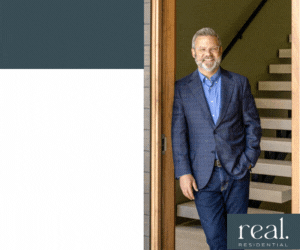 In January 2020, Legacy Companies of Bellevue submitted plans to the City of Bellevue for Bellevue Straits, which is planned to be just over 400 feet tall in an open, park-like atmosphere. The mixed-use, two tower project, is planned to tie into the city's Grand Connection trail.
Freheit Architecture came up with the building design that was originally submitted for Design Review to the City. They have also designed 1200 Bellevue Way Townhomes, Whole Foods Market in University place, and 13 Coins restaurant in Seattle.