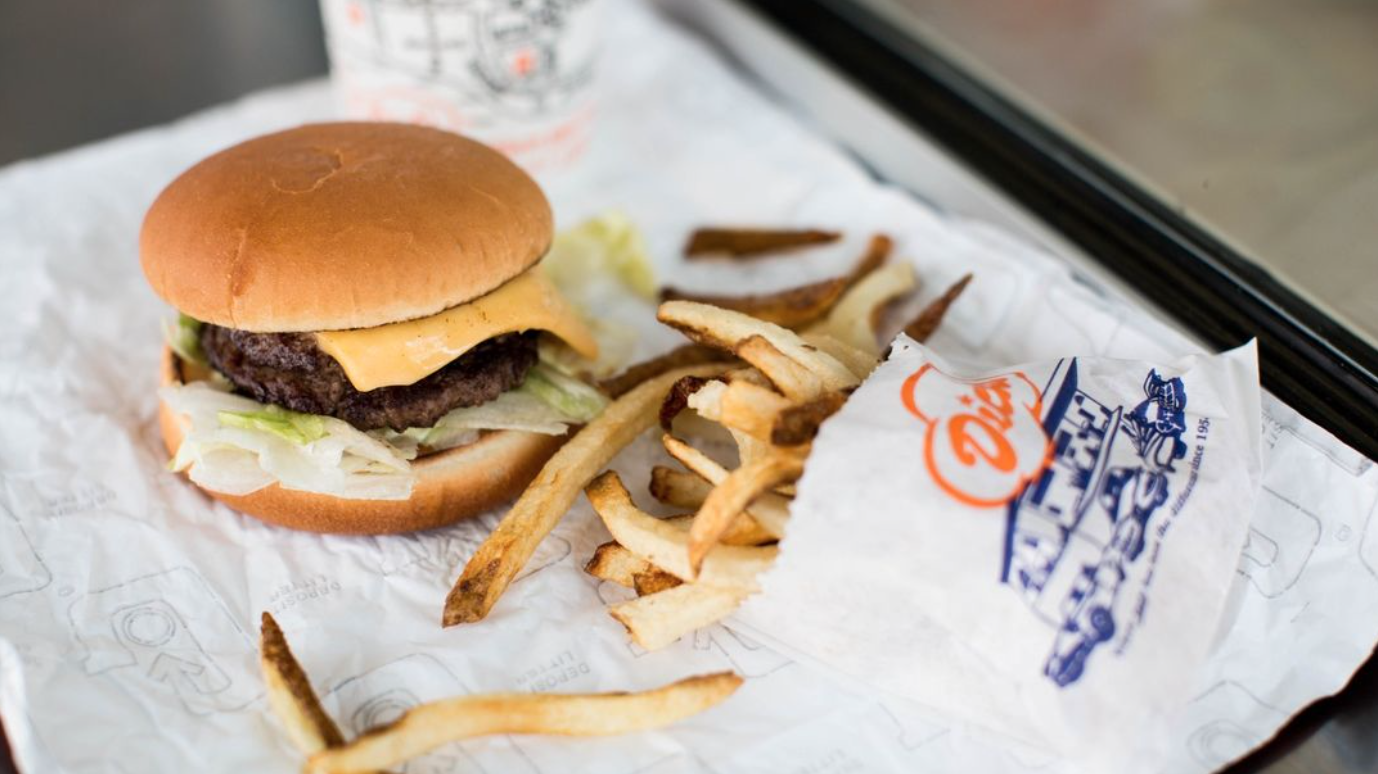 Dick's Drive-In's newest location in Bellevue is now offering delivery through DoorDash. Ordering information can be found at their website or through the DoorDash app.
The popular hamburger joint opened in December 2021. It is located at Crossroads Mall at 15600 Northeast 8th Street.
Their menu features cheeseburgers, hamburgers, fries, milkshakes, and ice-cream.
The fast-food restaurant's first appearance in Bellevue began in December 2020 with their food truck. It was a part of the company's effort to search for high traffic locations with the possibility of a future physical restaurant. After taking a community poll, Bellevue ranked in the top five places.
This is the first location where they are leasing their restaurant space. According to a press release, Dick's felt that it made more sense to lease on the Eastside. The company has been known for buying their real estate.
Dick's Drive-In now has locations in Wallingford, Queen Anne, Capitol Hill, Lake City, Holdman Road, Edmonds, Kent and Bellevue. This is their first location on the Eastside since the 1970s. They previously had a location in Bellevue from 1967 to 1974.