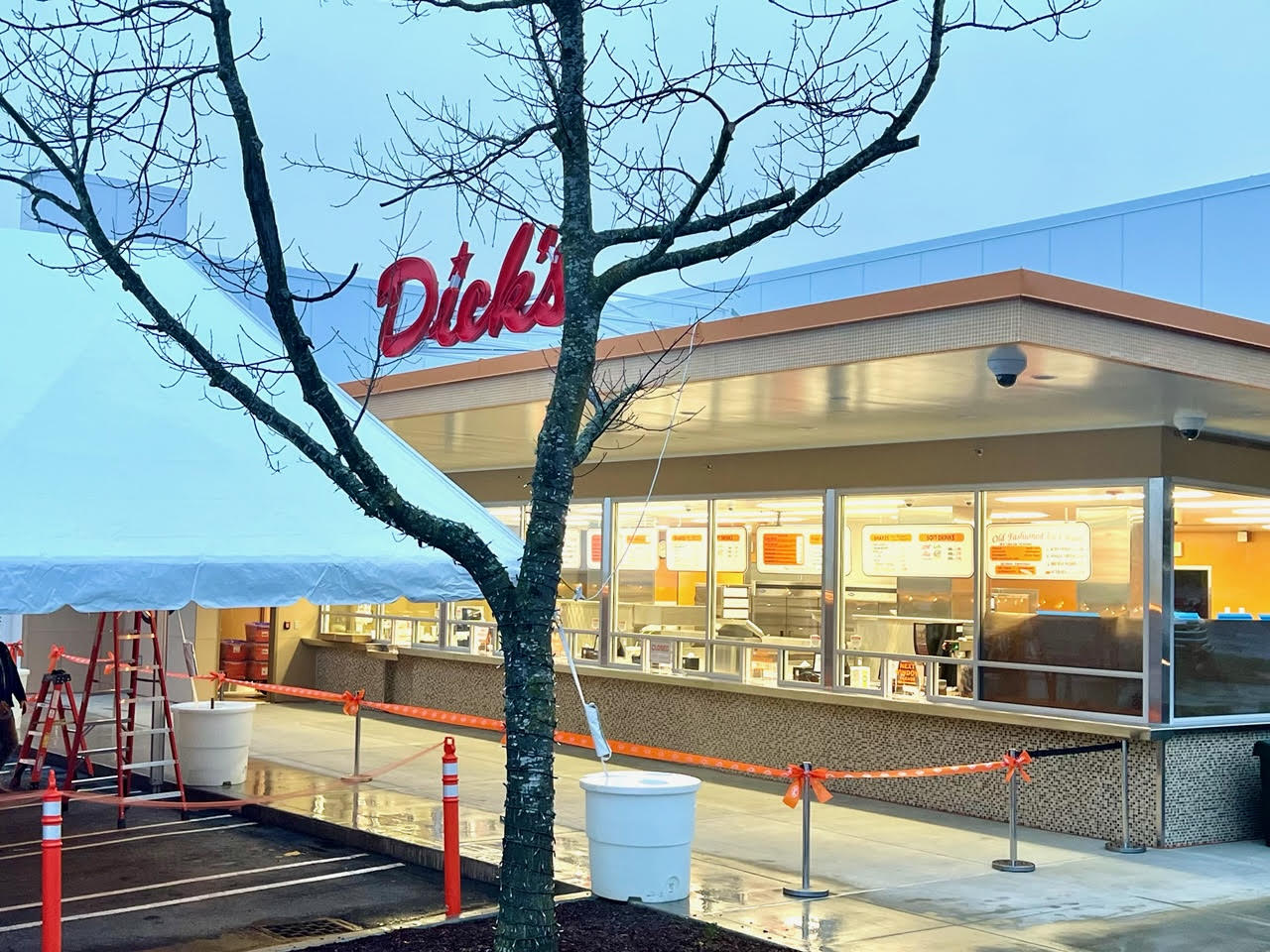 Dick's Drive-In is officially open in Bellevue. The address is 15600 NE 8th Suite 0-1 at Crossroads Mall. The fast-food restaurant announced back in February that they had decided to open a new location on the Eastside.
Their menu includes hamburgers, cheeseburgers, fries, milkshakes, ice cream, and other drinks.
The Sammamish High School Band and Bellevue High School Band and Cheer Team, are helping to celebrate the grand opening, as well as a ribbon cutting ceremony and speeches from VIPS. There is also a pop-up apparel shop and live DJ.
"Dick Spady was a long-time resident of Bellevue, and a friend, who tirelessly engaged community members to facilitate broad civic engagement throughout King County," said Councilmember Conrad Lee. "Dick's Drive-In is not only known for good food at low prices, but for investing in its employees and the community. Bellevue welcomes Dick's Drive-In Restaurants at the new location at Crossroads that represents the return to the City of Bellevue after 50 years. Bellevue is really a big deal, now that we have our very own Dick's Drive-In!"
Dick's made its first appearance in Bellevue with their food truck in December 2020. This was part of a company effort to discover high traffic locations with the possibility of a future physical restaurant. After taking a community poll of where the food truck should stop first, Bellevue ranked in the top five places.
Although the company is known for buying their real estate, they felt that it made more sense to lease the restaurant space on the Eastside.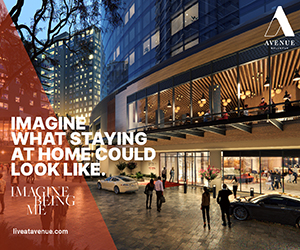 Stuart Tanz, CEO of ROIC, owner of Crossroads Shopping Center, stated: "We are absolutely thrilled that Dick's Drive-In is coming to Bellevue and has chosen Crossroads Shopping Center as their new Bellevue home.  ROIC proudly has a long tradition of seeking out and bringing popular businesses to Bellevue to help enrich the community.  Dick's Drive-In will be a wonderful addition to Crossroads' diverse mix of essential, dining and entertainment tenants…"
Dick's now has locations in Capitol Hill, Wallingford, Queen Anne, Lake City, Holdman Road, Edmonds, Kent and Bellevue. This is their first location on the Eastside as of the '70s. They had a location in Bellevue from 1967 to 1974.