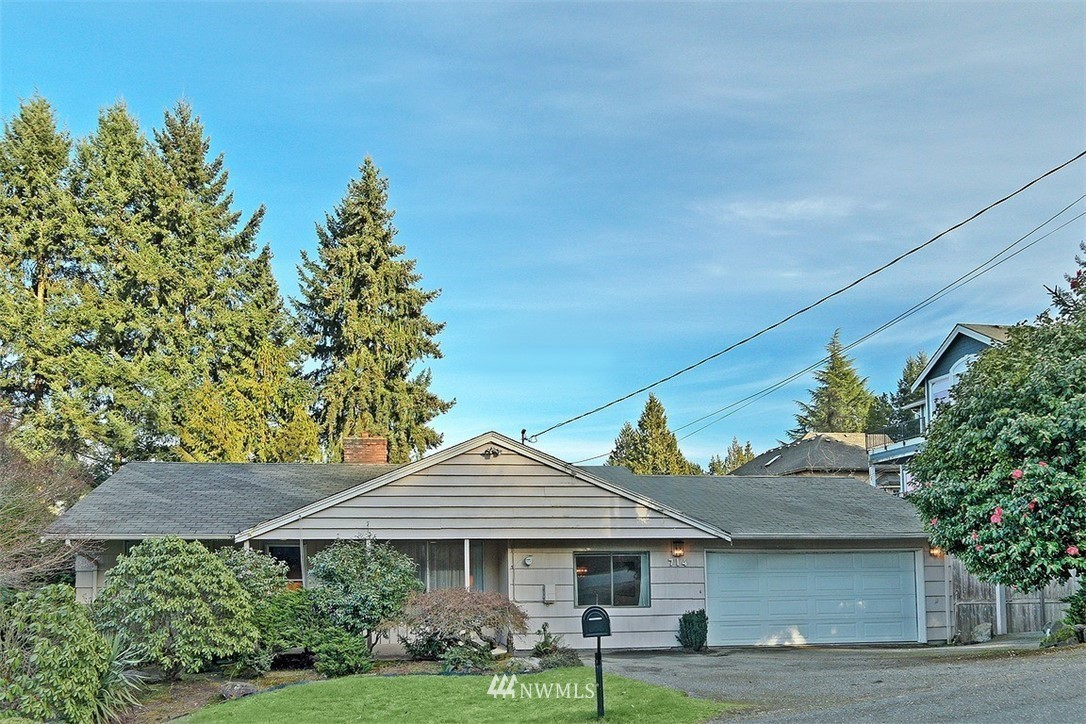 A 2-bedroom, 1 bathroom home hit the market today with a square footage of 1,820 square feet. The home works out to be $1,058 per square foot. This is one of the most expensive single family homes on a per square foot basis for homes under $3M in Bellevue. Two other homes that recently were listed boast higher cost per square foot prices including homes that have hit $1,135 & $1,153 per square foot costs.All of these homes were built in either the 1950s or 1960s.
The older home boasts much opportunity for the buyer as it is a fixer upper with potential. The lot is 9,300 square fee and is in close proximity to downtown Bellevue.
According to the description, the interior of the home is not available to access until 10am on Friday, 3/11. Buyers may walk around the property and look in the windows prior to Friday morning.
The residence is being sold in as-is condition and seller will make no repairs.
The backyard has a maintained Japanese garden with peek-a-boo city views. It is located within walking distance to Meydenbauer Bay, award-winning schools, shopping, and dining.
We recently published an article detailing how Bellevue is closing in as the most expensive city to live in the United States. According to statistics from Redfin, in January 2022, Bellevue median home prices were up 72.5% compared to last year. Bellevue homes on average sold for a median price of $1.6 million, and sold after 6 days on the market.