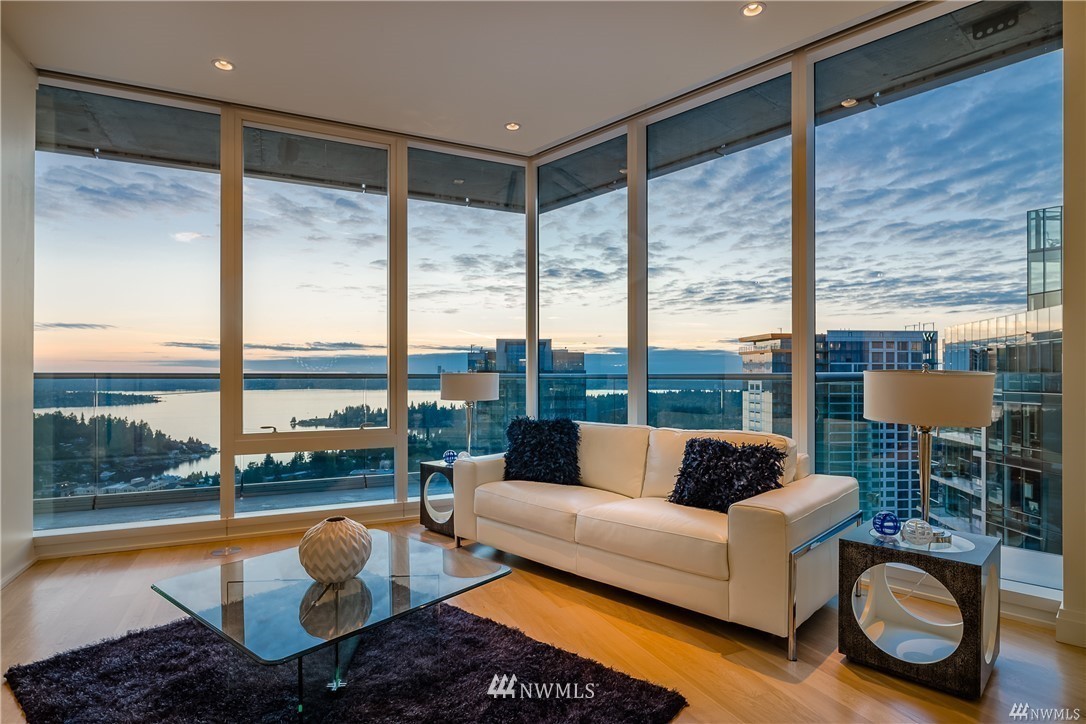 Bellevue Towers, the luxury high-rise condo building that was completed in 2009, recently had a record-breaking sale for one of its penthouse units. 4102 was off-market at the time of sale. It was sold for $4.9 million by Jason Foss of NWG Team I COMPASS.
This off-market sale set a record price for a Bellevue Towers sub-penthouse sale. There are 43 floors in total, and floors 41, 42, and 43 are comprised of penthouse units. Below is a leader board of the most expensive sales ever at Bellevue Towers.
1.      4201 – $11,950,000
Seller represented by Jason Foss
2.      4102 – $4,900,000
Buyer represented by Jason Foss
3.      4106 – $4,850,000
Seller represented by Jason Foss
The unit, 4102, features 3 bedrooms, 3.5 bathrooms, and is 3,561 square feet. The HOA fees are $1800 per month. It was originally listed for $2.5 million in 2012, selling later that year for $2.275M.
We reached out to Jason Foss to learn more about the record breaking sale.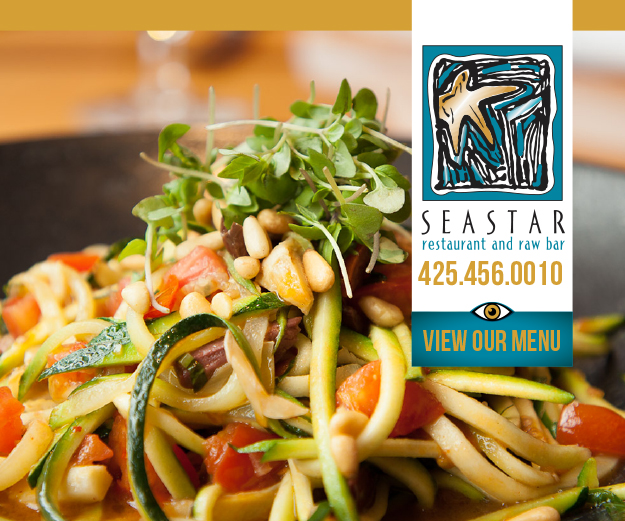 Why was the unit sold off market?
I represented a buyer who was looking for a home with a particular set of attributes (floor plan, view, etc.) which was not available on the market at the time of our property search. I was able to identify a property that had failed to sell in the past when it was on the market, and fortunately we were able to negotiate an off market sale on terms that were acceptable to both parties.
Is selling a property off market something that other sellers should consider?
Sellers generally achieve better terms by maximizing the exposure of the property to the market via a formal listing in the local multiple listing service. In that way, as many buyers as possible have the opportunity to submit an offer, producing competition that typically generates a better outcome for the seller in terms of price and other terms (for example, fewer contingencies or a faster closing).
There are instances, however, where a seller may choose to sell off market. Those situations may include a desire for privacy (particularly among high profile business people or celebrities), the ability to forgo the time and expense of preparing a home for market (repairs, staging, etc.), or the opportunity to sell to a highly motivated buyer who is willing to pay a premium price in order to prevent the property from being brought to market.
This was a pretty sizable penthouse. Are these larger floor plans highly desired and/or hard to come by?
For a certain subset of buyers, including wealthy downsizers, buyers who want a large home but a lock-and-leave lifestyle, or buyers with mulitiple properties who would still like to maintain a sizeable home in the city, large penthouses like these are very attractive.
Although large penthouses are relatively rare, demand for them is also disproportionately sensitive to market conditions given that purchases tend to be more discretionary with a buyer pool is not as deep as for more affordable condominiums or single family houses at a similar price point.
So there are instances when a large penthouse may sell very quickly (or even off market, as in this case) while conversely there are also situations when such a home may be on the market for extended periods of time (a year or more in some extraordinary cases, such as during the peak of COVID when buyers were disinclined to make significant condo purchases due to health concerns).