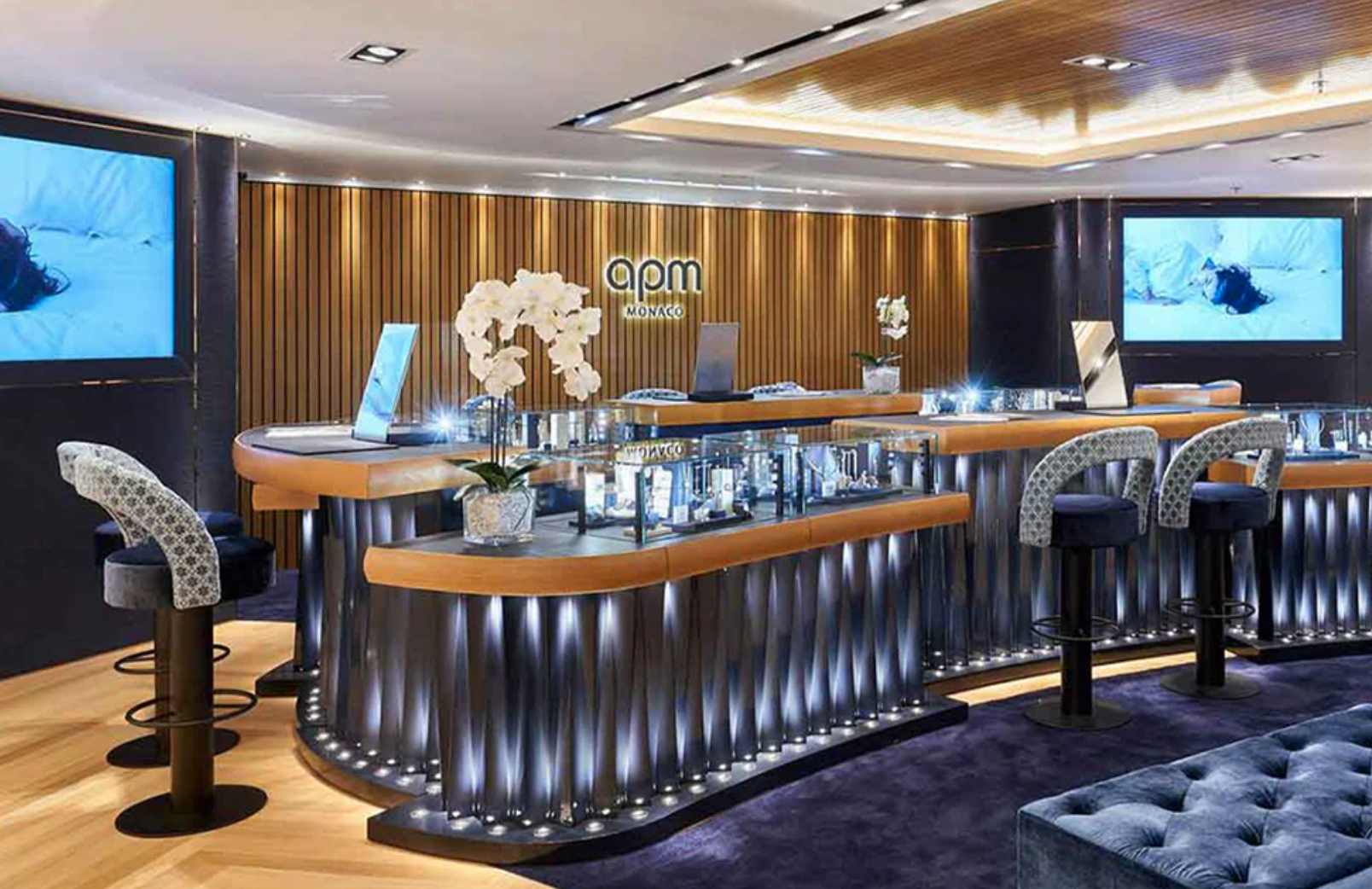 APM Monaco, a jewelry store featuring designs inspired by the South of France, will be opening on the second level of Bellevue Square. The store will be going into the space that was previously Origins. It is located across from Starbucks and Great State Burger.
The store features merchandise like earrings, necklaces, rings, and bracelets. They also carry accessories like tote bags, jewelry boxes, and t-shirts. Different bangles, necklaces, rings can be personalized.
The brand carries accessible jewelry. Prices range between $61 up to $1,000.
The company was founded in 1982. It is a contemporary fashion jewelry brand that associates itself with the chicness of Monaco and South of France lifestyle, according to their website.
Their jewelry was featured by different influencers at both Paris Fashion Week and New York Fashion Week. Celebrities and content creators alike have been known to wear statement pieces from this brand.
APM has around 400 stores worldwide. This will be the first of its kind to open in Washington state.