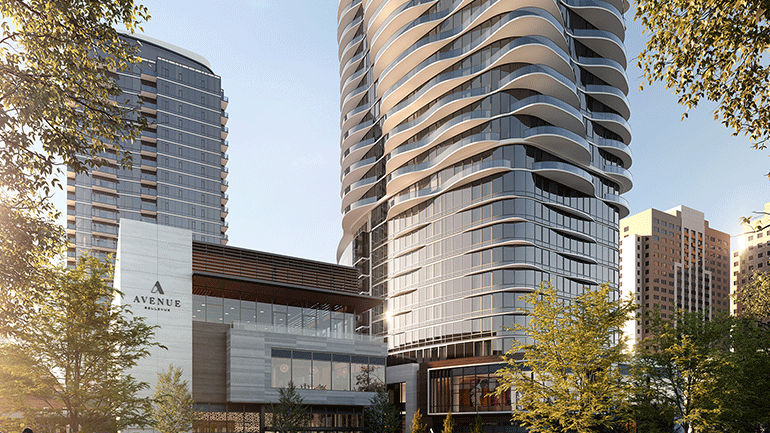 One of the world's leading hotel companies, IHG Hotels & Resorts, recently commemorated the next milestone in the future Intercontinental Hotels & Resorts luxury hotel in Bellevue at Avenue. Alongside company and community leaders, the completion of the building's framework took place on January 26th, after first breaking ground in January 2020.
The new luxury hotel will occupy nine floors of a 26-story tower, which will include 208 rooms. Situated within Bellevue at the Avenue, there will be an outdoor deck and patio, full-service spa and fitness center, and more than 12,000 square feet of meeting space.
Guests can choose from different immersive culinary experiences, like the new restaurant brand featuring Iron Chef Masaharu Morimoto, and the popular Wafu-Italian eatery pastaRAMEN by James Beard-nominated Chef Robbie Felice.
Avenue Bellevue is going to be home to a first in the Pacific Northwest with the addition of three-Michelin Star Chef Joshua Skenes, with his new concept restaurant, Angler.
According to Skenes, "I have been coming to Washington State for years now and have fallen in love with the place. Every time I arrive, I feel myself starting to decompress. This area is one of the few places in the lower 48 where rivers and mountains meet the ocean – all that adds up to provide an abundance of some of the best natural food resources in the country. It is an ideal environment for a restaurant menu dictated by the best of what nature provides on any given day. We are very excited to have the opportunity to build a restaurant here. It's our goal to build a truly luxurious space — without any sort of pretentiousness, elegance without exclusivity. It is experience and comfort above all. It will be unlike any other eatery in the Pacific Northwest but it is made for everyone."
InterContinental Hotel – Bellevue at the Avenue continues its progress towards completion through a collaboration between IHG, owner and developer Fortress Development Group LLC, and management company Benchmark Hospitality. HBA, who previously concepted the Hotel Indigo Los Angeles Downtown, will serve as lead designer.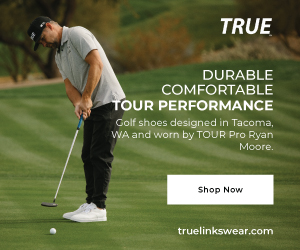 The two-tower luxury condo, hotel and retail project, Avenue Bellevue, is currently under construction, in partnership with Fortress Development. In 2021, they announced that they had secured $700 million construction loan with Silverstein Capital Partners. It is the largest construction loan in Bellevue history.
"We are creating something that will set a new standard for hospitality and residential design in the region. As a Bellevue resident for more than 20 years, I am deeply committed to the future success of the community—and Avenue Bellevue is the most important project of my life," said Andy Lakha, CEO and Principal of Avenue Bellevue, LLC and Fortress Development. "I am proud to have Silverstein back this dream project in my own backyard; it is quintessential affirmation of the development and the hard work of many years as we continue construction and add Avenue to the skyline and fabric to the heart of downtown Bellevue."
Intercontinental Hotel at Avenue is projected to open at the end of 2023.
Avenue Bellevue will include 365 luxury homes, the Pacific Northwest's first-ever InterContinental Hotel, and 85,000 square feet of retail space, including fine dining, nightlife, and shopping.
Andy Lakha, Principal and CEO of Fortress Development, created the Avenue Bellevue concept, alongside his company and other partners.
"This is a legacy project for me, it's where I will be living and hanging out." Lakha goes on to say, "I want Avenue Bellevue to be the center and also heartbeat of town…"
Lakha touts how Avenue Bellevue will raise the level of architecture and luxury, bringing a world class building to a world class city. He believes that the retailers and other tenants of the building will be "very impressive for people." Additionally, Lakha went on to share that "the project will have world class amenities," as well as having "art incorporated into the architecture."