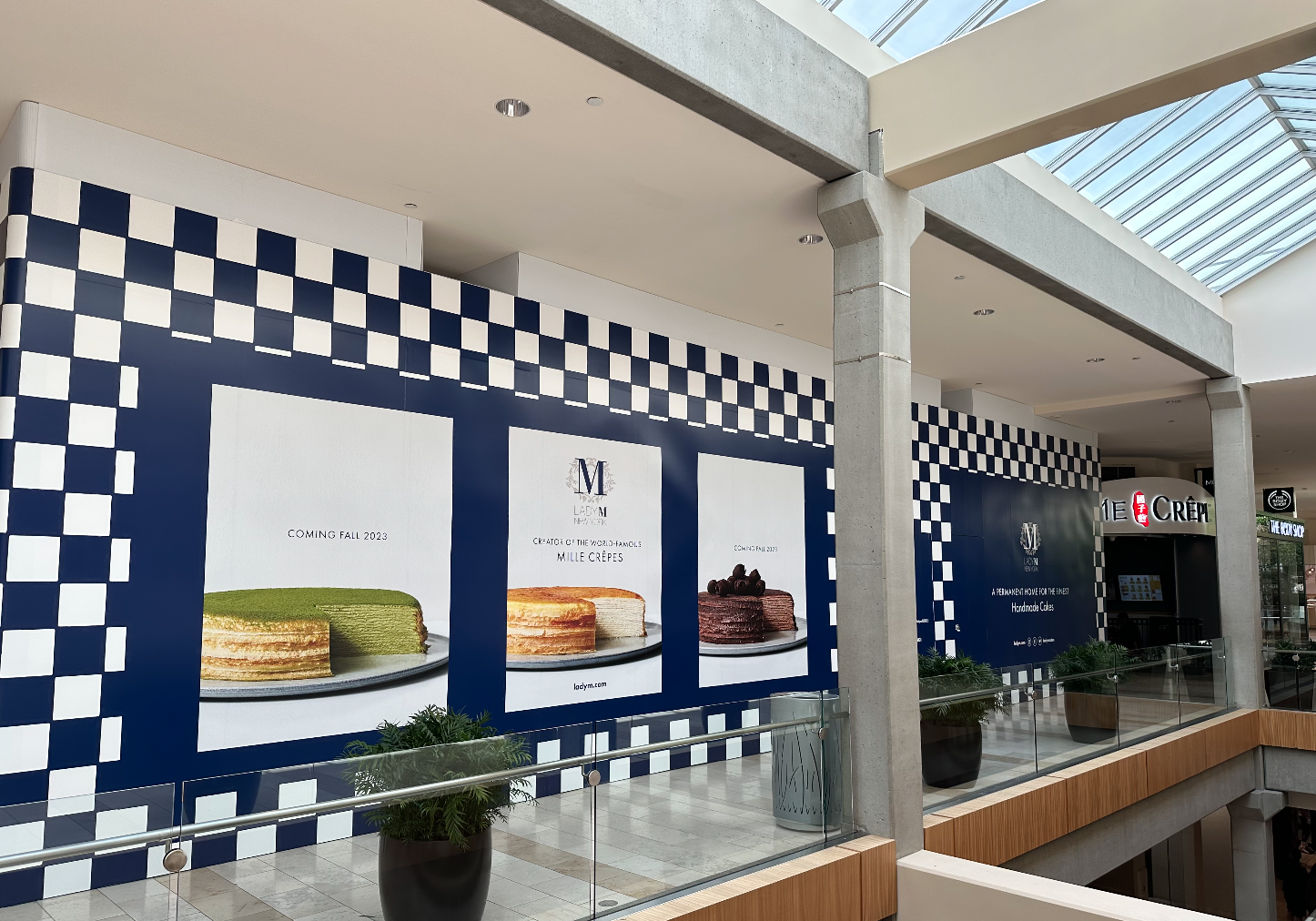 Bellevue Square is set to welcome a new addition in Fall 2023 – Lady M, the luxurious confections brand from New York City. The brand, known for its delicate and unforgettable cakes, currently has a small boutique store in the middle of the mall on the second floor. However, the new location will be an upgrade in size and location, being placed on the 2nd floor next to the Tumi store.
Lady M has been a popular destination for those with a sweet tooth since 2001, and their signature Mille Crêpes cake has become a worldwide sensation. The cake features 20 alternating layers of soft cream and lacy French crêpes, and is a perfect treat for any occasion. Lady M has managed to marry French pastry techniques with Japanese sensibilities, resulting in cakes that are delicate and a touch sweet.
The CEO of Lady M, Ken Romaniszyn, has been leading the brand towards its current success, with boutique locations all around the world. The opening of a new store in Bellevue Square Mall is yet another milestone for the brand, and one that the residents of Bellevue are eagerly anticipating.
The new Lady M store will provide customers with a bigger space to indulge in the brand's luxury confections. Lady M is known for its attention to detail and quality ingredients, making every cake a work of art. The new location will undoubtedly attract new customers while continuing to satisfy the cravings of loyal fans.
Previous to having a store in Bellevue Square, Lady M hosted multiple pop-up boutique locations in Bellevue at locations like Cast Iron Studios in 2019, The Shops at The Bravern in 2018, and Bellevue Square.