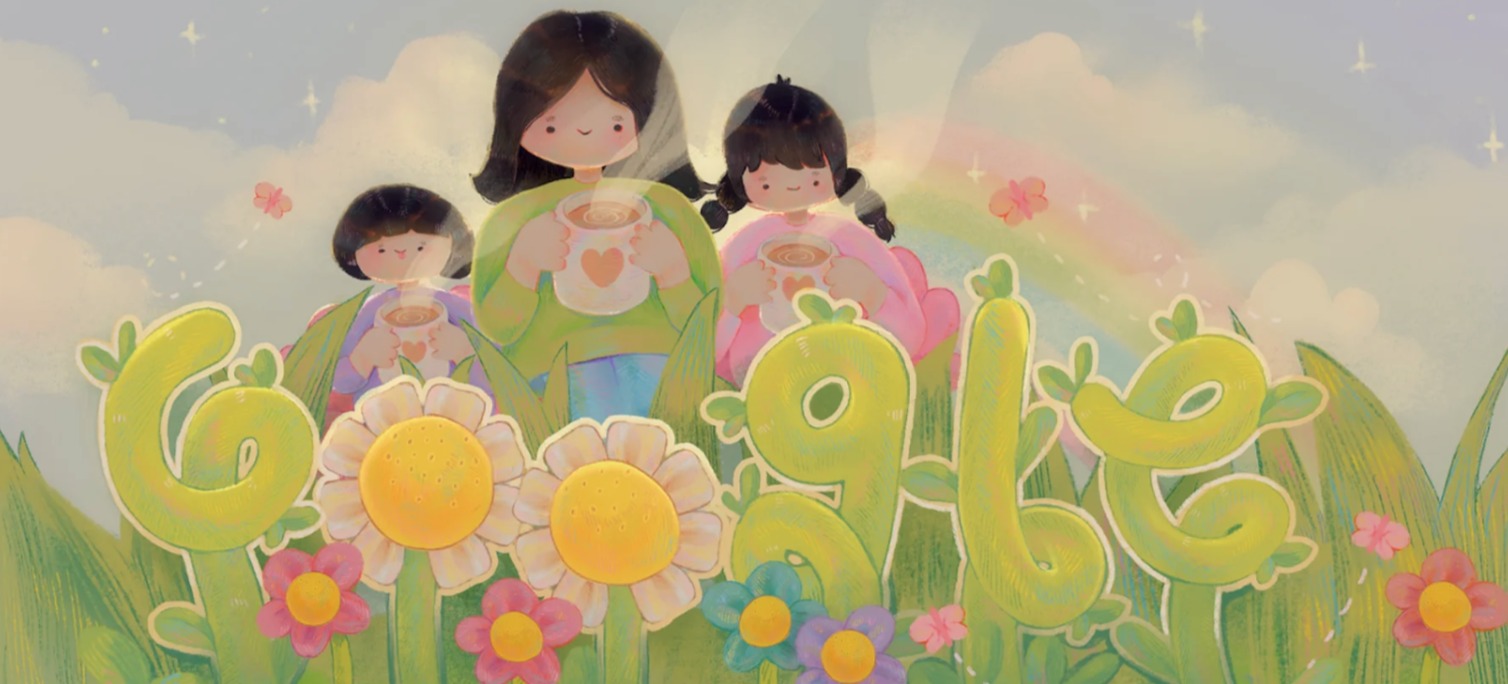 Google recently held a nationwide contest challenging K-12 graders to come up with a doodle that would be displayed on Google's homepage. After thousands of submissions had been turned in, a Bellevue sixth grader, Rebecca Wu, won the competition.
Wu's submission was named "Doodle for Google". It featured three girls in a garden, holding mugs that were decorated with hearts, and yellow and white flowers that formed the "o's" in Google.
Once Google reviewed the tens of thousands of submissions they received, they celebrated the 55 state and territory winners, and asked the public to vote for their favorite Doodles. Five national finalists were announced, with Wu being named "Grade 6-7 National Finalist". Rebecca then won first place in the contest.
The theme of the Google Doodle was gratitude. This is the 15th year that the nationwide competition has taken place.
As quoted by Wu herself in a Google blog post, "My drawing is composed of all of our happiest memories to show just how grateful I am for them."" Wu explained that her sisters help to inspire her, cheer her up, and they help each other out.
The prize for winning the contest was a $30,000 college scholarship, as well as a $50,000 technology grant for her school. Wu attends International School in Bellevue.