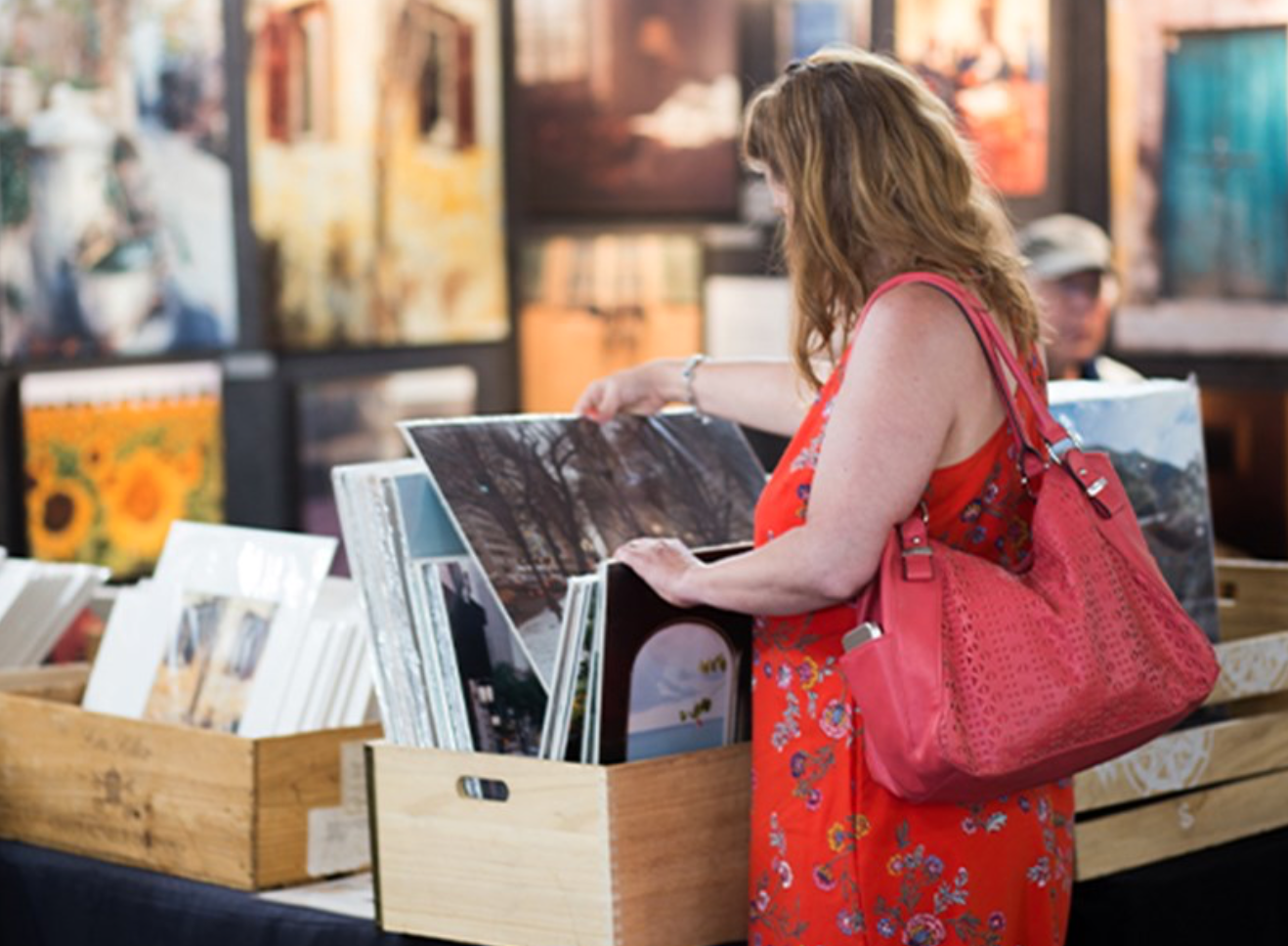 Bellevue Arts Museum hosts the largest award-winning arts & crafts festival in the Northwest each year. The 2023 BAM Arts Fair will be happening at the end of July, on the 28th through the 30th. It will be inclusive of over 300 artists showcasing handmade craft and art.
Along with the BAM Arts Fair, there will be programming including BAM exhibitions, online marketplace, Kids Fair, food trucks, and more. The main Fair site is outdoors at Bellevue Square. This will take place Friday through Saturday from 10am to 9pm, and Sunday from 11am to 7pm.
Kids and their families are invited to join BAM for a weekend of hands-on projects, games, and gallery archives. Most stations are best-suited for ages 3 – 10.
While the Fair is taking place, BAM offers free admissions the entire weekend. This allows Fair-goers and others to explore a mix of art created in the Northwest and around the world. It will be open to the public from 11am to 5pm.
Bamboozle Stage takes place at Bellevue Square's Fountain Court (Macy's Fountain Area directly across from the Museum) Friday through Sunday. All ages are invited to enjoy. The stage will feature local music and dance for kids. They will also have bubble tea, craft activities, and performances.
Previously referred to as the "6th Street Arts Fair", the Bellevue Downtown Arts Market will also be taking place July 28th through 30th at 10am to 6pm on Friday and Saturday, and 11am to 5pm on Sunday. Located between 106th Avenue Northeast and Northeast 6th Street, the outdoor market features over 110 sculptures, jewelry, home décor, wood, glasswork, photography, fabrics, and other local artwork. There will also be live music and food trucks on-site. This takes place alongside the Bellevue Arts Museum Arts Fair.