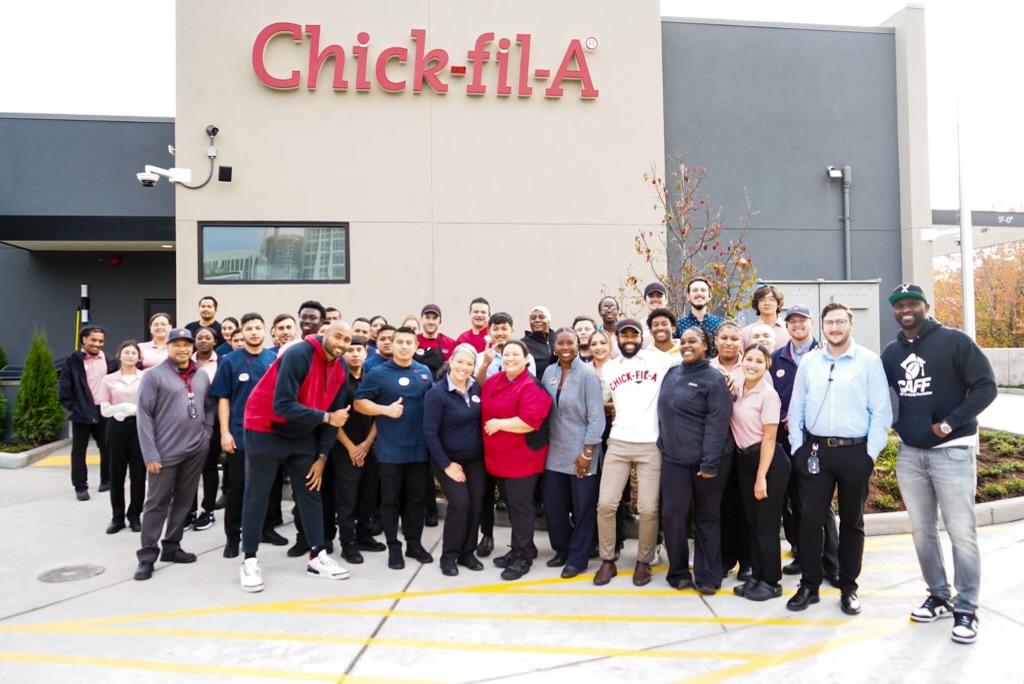 Chick-fil-A, located at 785 116th Avenue Northeast, is now open after undergoing a remodel. The location is strictly drive-though.
The restaurant's Facebook page reads "The day we've all been waiting for is finally here. We're open and excited to welcome you back to our newly remodeled restaurant."
The 116th Avenue Northeast location was remodeled to try and alleviate ongoing traffic congestion that was a result of the restaurant being at the Northeast Eighth Street intersection with the drive-through spilling onto the street. The City of Bellevue issued permits for a reconfiguration of the restaurant and parking lot in June 2023. As a result, the location was closed for about four months.
Plans included a redesign and extension of the existing drive-through area with stacking lanes in a dual-lane configuration. As explained above, the Bellevue Chic-fil-A is only offers drive-through service.
The fast-food restaurant announced new traffic controls in late April 2015 due to heavy congestion surrounding the drive-through. At the time, the City of Bellevue and Chick-fil-A were working together to supplement parking options nearby.
In September 2023, Chick-fil-A applied for permits to open a second location in Bellevue. The address is 2301 148th Avenue Northeast. The plans for this restaurant include 136 seats. There will be no outdoor seating or drive-through.