With Thanksgiving behind us, everybody's focus will be directed towards the December Holidays. Although most of us will be involved in some serious shopping at Bellevue Square and surrounding areas throughout the holiday season, there is some real cool stuff going on in Downtown Bellevue. Listed below are some of the events going on Downtown Bellevue over the next two months, be sure to take advantage and celebrate the holidays by partaking in these festivities:
Snowflake Lane
November 23rd – December 24th 7pm nightly
Bellevue Way and NE 8th St
Experience the wonder of Snowflake Lane, our magical evening performance. It's a holiday spectacle of live toy soldiers, exhilarating music, swirling snowflakes and glittering lights.
Snowflake Court
November 23rd – December 24th after Snowflake Lane nightly
Bellevue Place
Don't miss the newest addition to Snowflake Lane. Enjoy the glittering light display of Snowflake Court in the courtyard of Belleve Place. Follow drummers nightly immediately after the show as they lead guests to the Winter garden. Capture the moment on your camera with characters of Snowflake lane and delight in traditional caroling.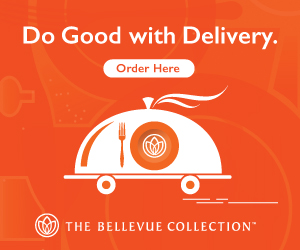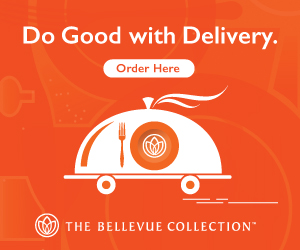 Group Health Ice Arena
November 23rd – December January 6th daily
Bellevue Downtown Park
Open-air ice skating experience, $9 for skate rental
Santa Photos
November 23rd – December 24th daily
Bellevue Square Center Court 2nd floor
Take a stroll through Santa's Workshop and capture the holidays in a sitting with Santa. Photo packages start at $19.
Multi Cultural Entertainment
November 24th & 25th Saturday 12-5pm, Sunday 12-3pm
Bellevue Square Center Court
Take a stroll through a different world as you experience entertainment from several different countries. Cultures will be represented through song and dance from places such as Brazil, Zimbabwe, Australia, Ireland, and more.
Garden d'Lights
November 24th – December 31st 5-9:30 Daily
Bellevue Botanical Garden
Thousands of tiny twinkling lights will transform Bellevue Botanical Garden into a fantasyland of flowers every night during the annual Garden d'Lights.
Bellevue Place Holiday Open House
November 29th 5-9pm
Bellevue Place
Enjoy shops adorned with festive elegance, holiday refreshments strolling entertainment. Discover Bellevue Place's prestigious collection of stores all dedicated to the art of superior service.
Tree Lighting Ceremony
November 30th
Bellevue Galleria
Tree lighting ceremony at the Bellevue Galleria will provide live musical entertainment throughout the night when the giant elm tree comes to life with more than 50,000 lights.