If Tuesday night's kick off party was any indication, Pearl – the new locally owned restaurant in Lincoln Square – will be the new darling of the foodie set.
Situated in the former location of Trader Vic's, Pearl has been repolished into a very sleek, sophisticated hot spot. With metallic tones of gray and silver, and white pearl-esque lamps, the bar and dining room have a very swanky VIP feel. There is a private dining room and private tables with netting around them for a special date or night out with friends.
Last night people showed up to nosh on mini crab cakes with aloi, pulled pork sliders, tenderloins of beef, and scallops with grand marinier reduction, all created by executive chef Bradley Dickinson and his staff.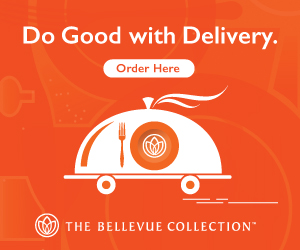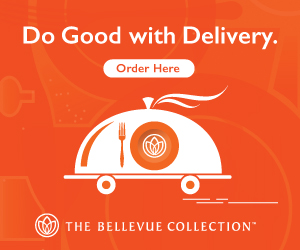 Wine and specially made cocktails were flowing. We were greeted by some gracious hostesses at the front door, and inside the bar, checked out the long table and etched pearlized glass walls. Both food and wine were carefully chosen and prepared for the menu. Pearl features both an early and late happy hour. This would be a great place to have dinner, then go to a movie at Lincoln Square, and back to Pearl for a late happy hour.
The grand opening is Friday, November 14th.
– Trisha
Pictures: Pearl Bar, Seating area, Pearl staff, Chef Bradley