'Leave Your Car at Home'
Dispatch #1
From the time I turned 16, I've always had my own car.  It's represented freedom to me.  I decided to challenge myself to go without my car for one month.  Why you ask?  To go green? To save money? Well, yes, all of these things are contributing factors, but initially I wanted to see how easy it would be to manage without a car of my own.  I want to uncover the areas that need improvement, but also highlight the resources that people may not already know about.  It's easy to make comments as an outsider, but to truly find out I felt a need to immerse myself in this lifestyle.
So what are my 'rules' for the month that I will go carless?  The rules are simple.  I do not drive my own car.  I have to depend solely on public transportation, biking, walking, carpooling (with others), or any other mode of transportation.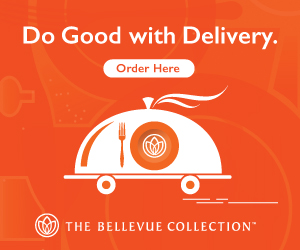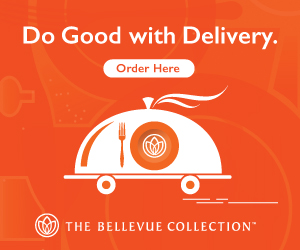 I set out this morning for the first time without my car.  Clearly Mother Nature did not get the memo about the campaign, as it was pouring down rain.  I was prepared though, with my umbrella and all!  I wasn't going far; I was within walking distance of my destination, which was in Downtown Bellevue.
Although it's only my first day, I have some early observations.  When walking, the traffic on the streets is VERY loud.  Even with my iPod on it was hard to miss hearing the cars whizzing by.  Dividers in between the street and sidewalk are needed to make the experience of walking through Downtown Bellevue a more intimate one.
On my walk home later this afternoon/evening, I was pleasantly greeted by both a great improvement in the weather, as well as the kick-off of the Bellevue Farmers Market, which I picked out a couple of things at! It felt nice to not be tied down to a car with the hassle of parking and jockeying it in and out of parking garages.
Today was spent all in Downtown Bellevue, but I still feel a bit unsettled about when I need to go elsewhere.  For the most part I've got three options when it comes to traveling outside of Downtown Bellevue : 1.Metro Bus 2.Carpool 3.Zipcar. I'm most experienced with Metro and carpooling, but most interested and excited about checking out Zipcar's experience…much more on this to come.
So day 1 is down, but I have many more challenges ahead of me.  I look forward to sharing my journey and insights on a weekly basis with you in the upcoming month!
Again, thank you to the two sponsors, Zipcar & Choose Your Way Bellevue, that are generously providing prizes (more to come on this later), insight, and services to help this campaign be a success.
*How do you get to work?  Take the poll on the homepage now!