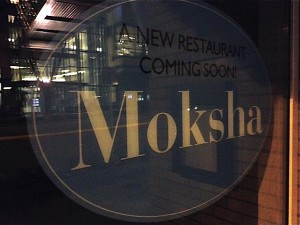 Earlier this year in May Ristorante Luciano went out of business on Bellevue Way within Bellevue Square. At the time it was rumored that Ristorante Luciano's location would be taken over by Spice Route, an Indian restaurant that currently has a location within Bellevue's Crossroads area.
Recently a sign has appeared within the window of the space advertising "Moksha" with messaging stating, "A new restaurant coming soon!"
There are no further details on Moksha, or what type of restaurant it will be.